We don't know about you, but we're thinking a good ol' nap would be great, and we're sure the FIA Stewards probably agree! It's been quite a chaotic afternoon in Canada, on and off track. Summoning drivers, listening to their excuses, and handing out penalties, could never be us. 
The drivers were feeling especially mischievous today, and Nico Hulkenberg, Lance Stroll, Yuki Tsunoda, and Carlos Sainz were all summoned to the stewards to plead their individual cases. If you missed it, he's a rundown of all the incidents that were investigated in what we're nicknaming: "The Grid Penalty Grand Prix!"
CARLOS SAINZ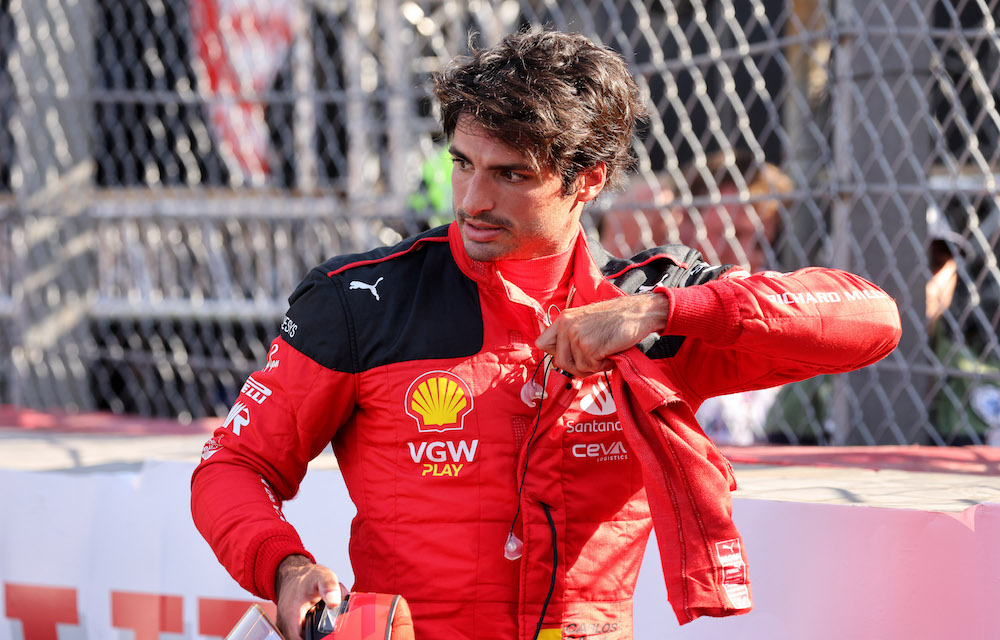 IMPEDING GASLY: Three-Place Grid Penalty
Probably the worst offence in this pile, Carlos was in trouble for impeding Pierre Gasly, who was forced to dive off the track to avoid contact. His defence wasn't exactly glowing either, as he told Sky Sports F1 that the flag was about to fall, and it was an "every man for himself" situation.
Carlos was found guilty and subsequently given a three-place grid drop for "unnecessarily" impeding Gasly in Turn 13.
The official document reads that Carlos was "surprised that the driver of Car 22 [that's Tsunoda] overtook him into Turn 13, and as a result, he accelerated late to start his fast lap."
But Pierre stated that Sainz "could have and should have gone earlier." The stewards determined that Sainz was predominantly to blame for the incident, and the grid drop was given.
This moves Carlos down to P11 for the Canadian Grand Prix.
NICO HULKENBERG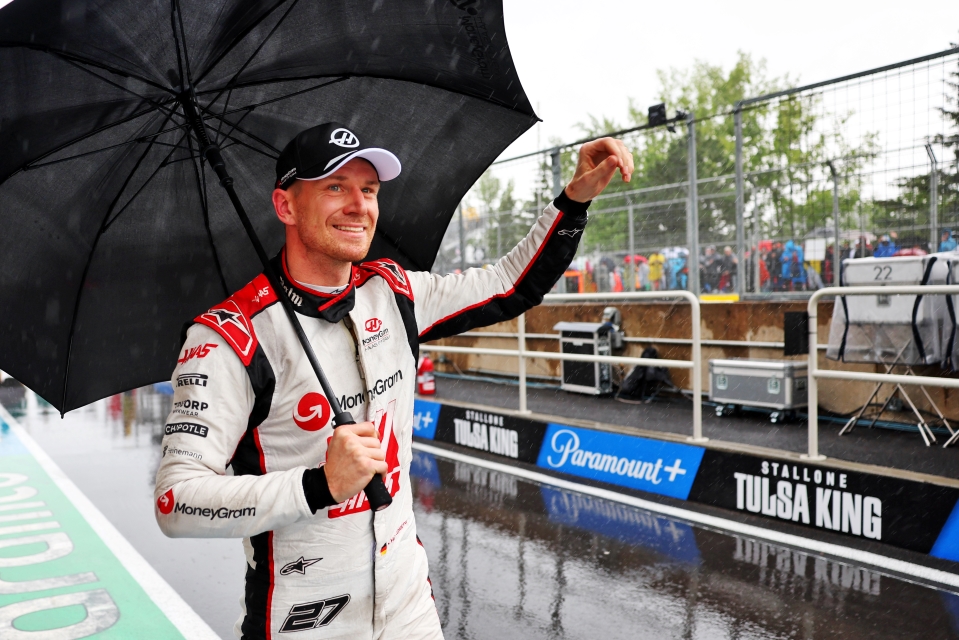 FAILING TO FOLLOW RED FLAG PROCEDURE: Three-Place Grid Penalty
Nico, NOOOOOOOO. After an incredible lap by Hulkenberg to go second just seconds before a red flag came out for Oscar Piastri's beached McLaren, it turns out the German drove too quickly in the aftermath!
Now normally, failing to slow down under a red flag is a severe 10-place grid penalty due to the level of potential danger, but because Nico was carrying speed from completing his push lap when the red flag came out, the stewards took mercy on Nico and reduced the penalty from 10 places to three due to "mitigating circumstances". The stewards also said that Nico should: "Make himself more familiar with the delta signals". Meow. Hulkenberg now starts P5.
LANCE STROLL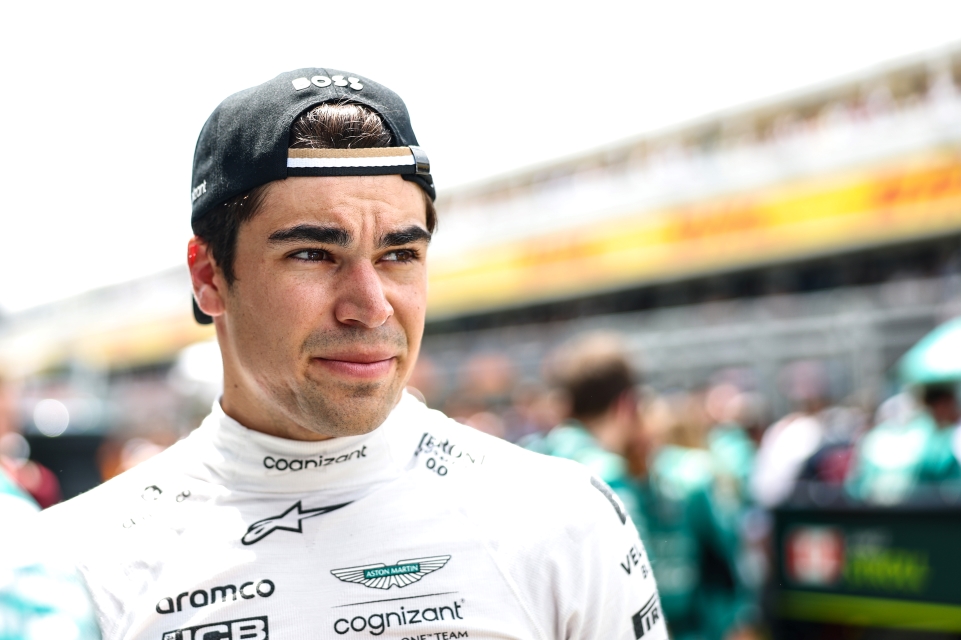 IMPEDING OCON: Three-Place Grid Penalty.
Oh, Lance. He too takes a three-place grid penalty for impeding Esteban Ocon. The Canadian claimed that because he was on dry tyres on a drying track, moving off the racing line would have caused him to crash. But because the stewards reckoned he was told Ocon was close over the radio, Stroll could have moved aside on the straight between Turns 7 and 8, and as a result, drops from 13th to 16th.
YUKI TSUNODA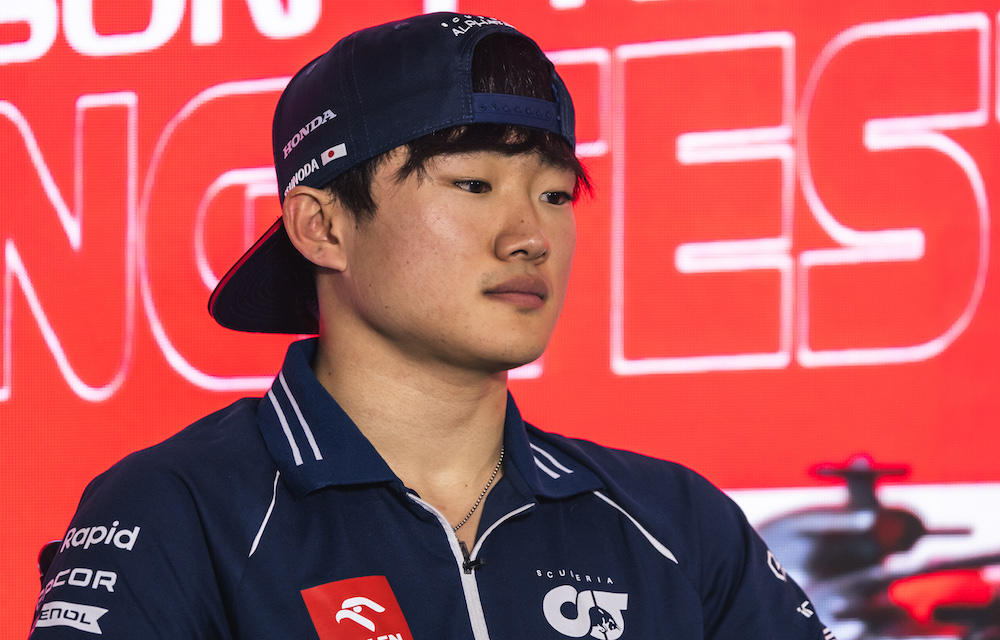 IMPEDING LECLERC: No further action
IMPEDING HULKENBERG: Three-Place Grid Penalty
Yes, Yuki had to sit through TWO separate hearings for two allegations of impeding on Charles Leclerc and Nico Hulkenberg.
The FIA document reads: "Car 22 was slowed by Car 2 in the area of Turn 10 and, as a result, aborted his push lap partway down the straight between Turns 12 and 13. Meanwhile, Car 16 was on a push lap, closing rapidly. 
"The driver of Car 16 stated that he backed off "as a precaution" and conceded that this was a difficult situation for the team of Car 22 to manage in the short distance prior to Turn 13. Accordingly, we determine that Car 22 did not unnecessarily impede Car 16."
However, the stewards weren't so kind in regards to impeding Hulkenberg. Yuki said he was still on a hot lap despite running wide at Turn 10, rejoining in front of Hulk. But the stewards had the timings and because "Yuki was approximately three seconds slower than his previous lap", and refused to abandon his lap and step aside, that was deemed as impeding, so Yuki gets a three-place grid drop anyway and goes from 16th to 19th. Still, could be worse. You could be Pierre Gasly at the last race.
Made sense of all of that? Good, there'll be an exam on Sunday afternoon. Four grid penalties and not a single power-unit change in sight, wild! See you back here tomorrow for the Canadian Grid Penalty Grand Prix!
Which penalty was the worst to you? Sound off in the comments!