Welcome back to another edition of D.R.E (Dre's Regular Editorial), and in this edition, Dre talks about Alex Albon's growth and an exciting new era at Williams. 📈
Since I joined WTF1 in January, there have been two big Williams-related moments that have been stuck in my head when I look at their 2023 season. One of them was during my second month on the job. Pre-season testing, where the car looked like it was still struggling, and I remember Alex Albon, the spiritual leader of the team saying: "We just want to be a better last." 
Last year Williams scored just eight points as a team and didn't finish a Grand Prix higher than ninth. This year, they've already nearly doubled that count to 15 and the Dutch Grand Prix marked the third time this season that Albon has beaten that ninth place from 2022.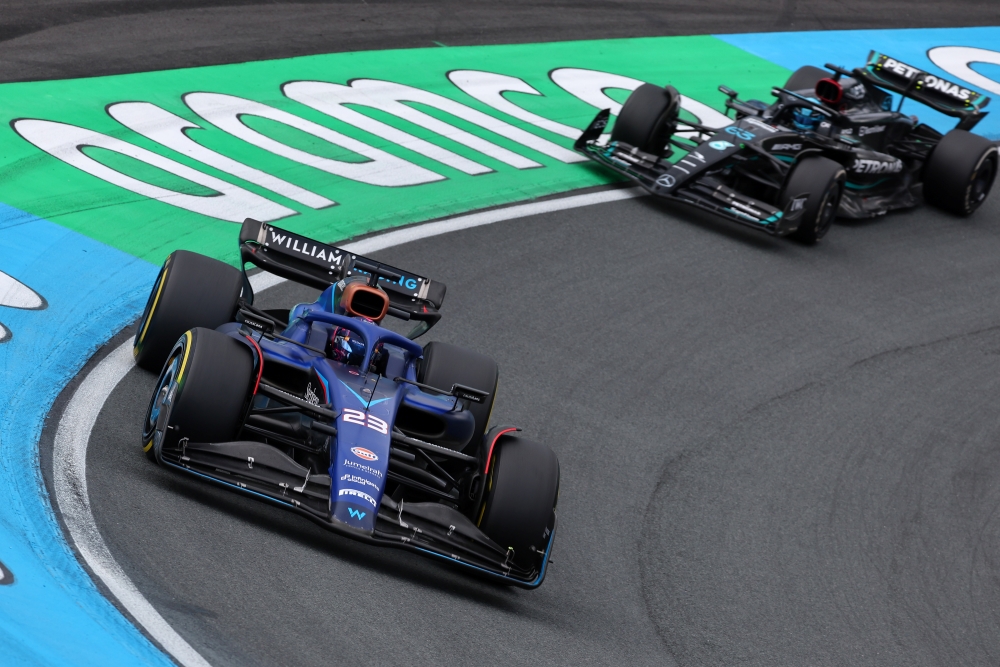 This past weekend was the most convincing one yet that Williams has made big steps forward. Yes, the conditions were changeable which can always throw the cat amongst the pigeons, but Williams has struggled in wet weekends this season already and this time, Alex and team-mate Logan Sargeant both made Q3, the first time both cars made it there since Monza 2017. 
The Williams has traditionally worked best in high-speed, low-downforce tracks like Monza, so to do this around Zandvoort, a high downforce, technical layout, the polar opposite to the usual Williams formula for success, is proof of their mid-season upgrade package they debuted back in July is working.
Alex Albon matched his qualifying career-high finish in fourth, and for him to survive that initial rain shower at the start of the race, and then come back via another ludicrous "Tyre Whisperer" stint to get back in the points was some exceptional skill. 
Sometimes, it's hard to believe this was a man whose career was dangling by a thread after being promoted to Red Bull too soon, after just 12 career starts, a factory scrambling in desperation after realising what it had lost in Daniel Ricciardo. As we've clearly seen in the last half decade since his departure, asking anyone to walk into that house and match a generational talent in Max Verstappen is a nearly impossible task.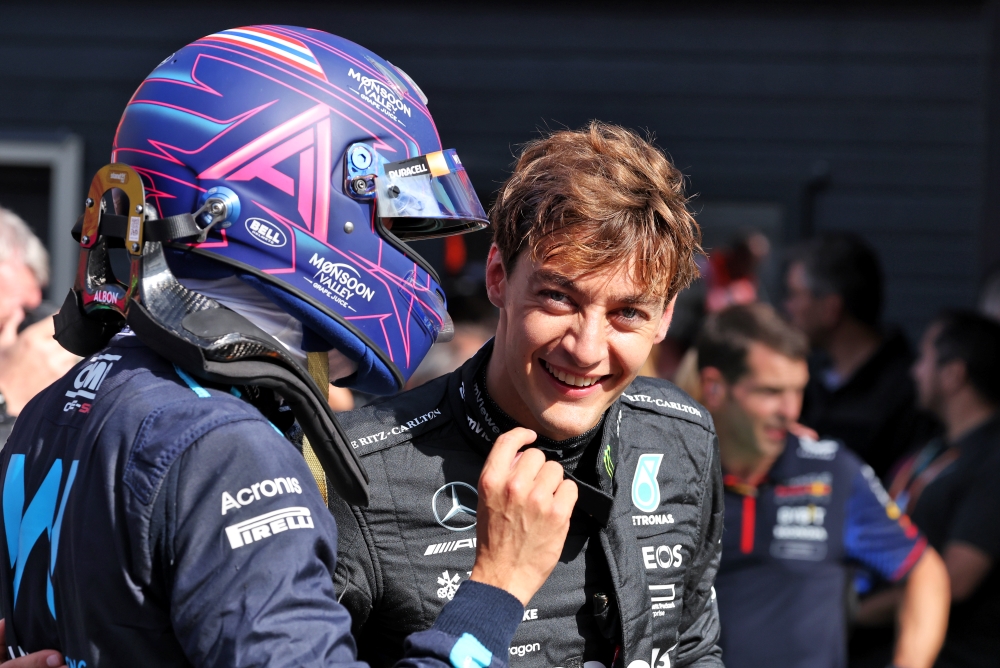 Albon got that second chance at Williams, and he's picked up where George Russell left off when Williams was his baby. George constantly punched above his weight within that team, and it's no wonder that his fight was what impressed Toto Wolff to gamble on putting him in the Mercedes seat last year. Williams needed a quality driver to anchor their next chapter, and Albon has delivered that in spades. 
Not to take a jab at Logan Sargeant (Who I think has some genuine promise), but Albon alone has outscored the three teams below him. When many fans and media speculated about a return to Red Bull when Sergio Perez failed to get out of Q1 at Silverstone, it showed just how far the Thai driver has come. He's a genuine midfielder who could be an option for a good team, or be the guy to take Williams back up there himself. 
And it would be unfair to talk about Albon's return to form without mentioning James Vowles, who's done an exceptional job in directing what looked like a rudderless ship after the Williams family left. He's had to rebuild this team from the ground up, implement a new management structure, and be brutally honest about what Williams has needed to succeed after seeing it all under 20 years in the House of Brackley. The man said that there are parts of Grove that were those same 20 years out of date, such as not having a digital system to track parts of their cars.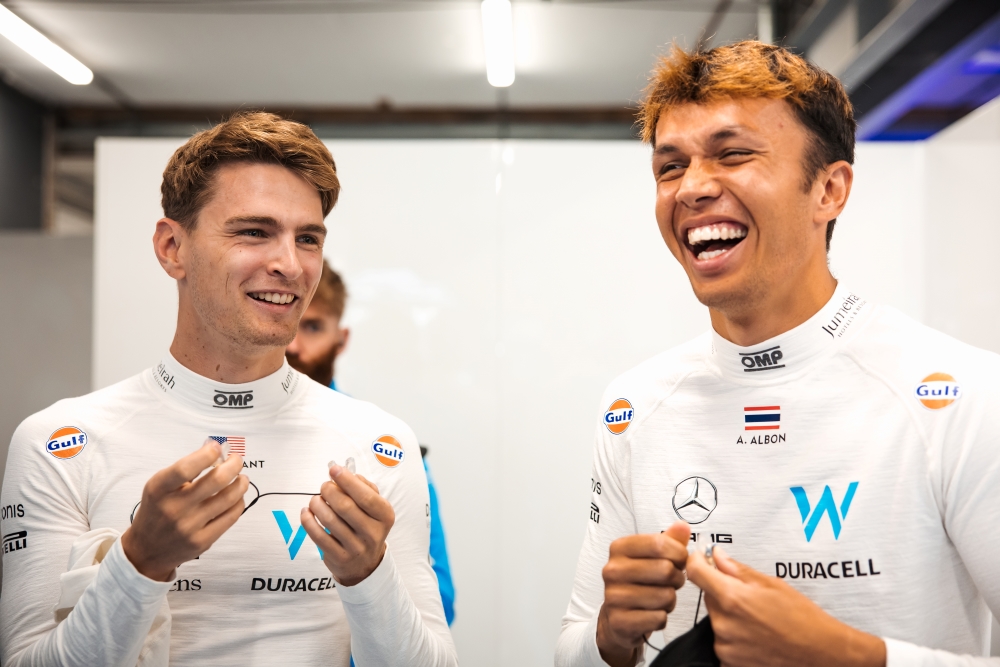 In a world where team principals are more akin to politicians, it's been refreshing to see the Vowles be open, honest, and according to friends I know in that team, genuinely motivating. The fact he was able to poach ex-Alpine technical director Pat Fry less than a year into the rebuild is a good sign he's getting key people to back his vision, even if he claims long-term plans are meaningless. 
A sincere question to close my friends. Is there an F1 team with "more upside" in them in F1 right now, than Williams? Alfa Romeo's Audi influence doesn't truly start for another couple of years. Haas seem to be constantly spinning their wheels. AlphaTauri doesn't know what it wants to be with its parent team dominating. Alpine might have changed management again in the time it's taken you to read this piece. Aston Martin and McLaren are probably the only two teams in the conversation, off the back of big upgrade packages of their own, and we don't know if they can keep this form going. 
Williams is in the brightest place it's been in almost a decade. Seventh in the constructors would be a huge result for them. And Alex Albon has become the face of that promise. Not bad for a team that hoped to be a better last, eh?
Do you agree that Williams is on the up? Sound off in the comments, and see you after Monza for another D.R.E!