There is just something about seeing new liveries or pieces of art on an F1 car. It itches that special part of your brain and makes fans very happy. Well, Alfa Romeo have scratched that itch for us today with a very out-there new design, and we low-key love it. 
Think, intestines x alphabetti spaghetti. Alfabetti, if you will.
World-renowned artist BOOGIE, who took his spray cans to the bodywork of one of the team's cars, created this very unique piece of art.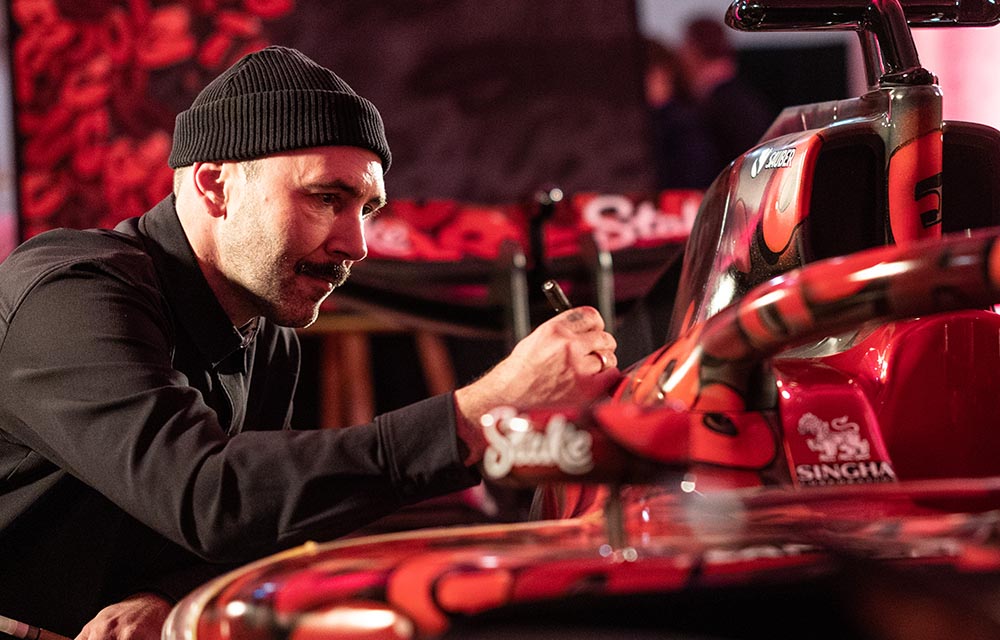 The campaign aims to bring fans closer to the team, so you can actually have this car IN your home. No, I'm sorry to say, not the real thing.
JigSpace, one of Alfa's partners, has created a bespoke 3D model of the car in its Alfabetti livery, which you can enjoy in Augmented Reality (AR). Who doesn't want an F1 car in their living room? 
Although, you could have your AR dreams brought to life. After a year-long campaign, the car will be auctioned through F1 Authentics to raise money for Save The Children. Time to get saving!
Alfa Romeo isn't going to race this livery but it's still technically beaten Haas to the title of 'first F1 livery launch of 2023' by just a few hours.
The 'Art Car' will also be available to see in real life as it travels down to London for an appearance at the Global Gaming Hub from the 7th-9th of February.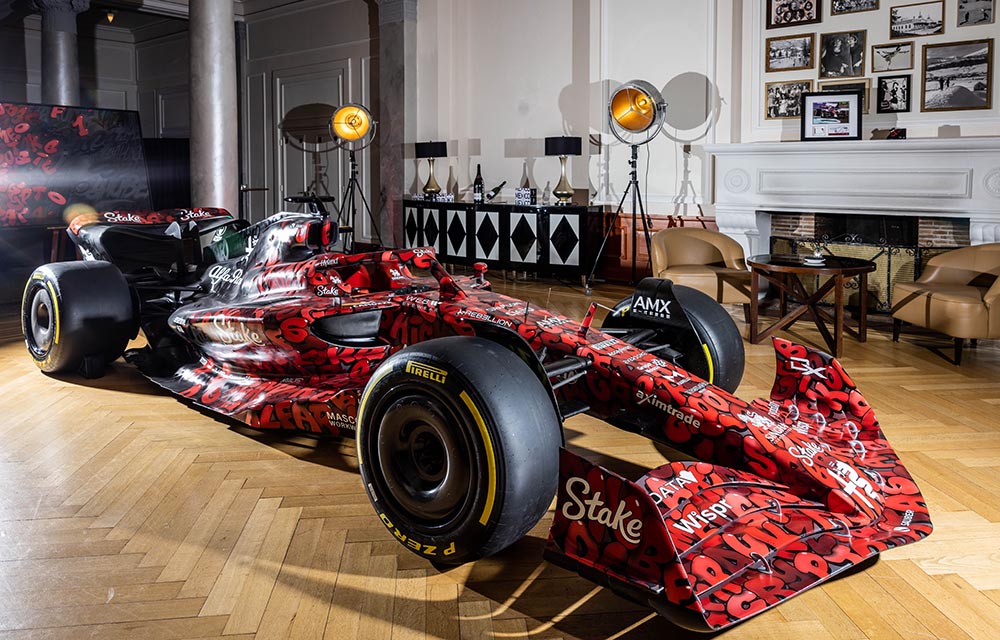 Alessandro Alunni Bravi, Sauber's new Team Representative, said about the partnership, "we are proud to bring this project to life together with an incredible artist such as BOOGIE. He is like us, the embodiment of talent who came to call Switzerland home and evolved a unique style and way of doing things."
"Most importantly, we don't want the Art Car to remain closed in our HQ: it's a project for our community, for our fans, to get closer to the team."
What do you think of the Alfabetti, should Alfa Romeo race with this livery?