Ferrari's all about tradition and in true Prancing Horse form, their Team Principal Mattia Binotto revealed he's got one of his own 👀
Speaking to French channel CANAL+, he's decided to follow in the footsteps of their former boss Jean Todt and have a wall of photos to celebrate each and every Ferrari victory in his office at Maranello.
Mattia told CANAL+ that like Jean Todt, he put a picture every time there is a Ferrari victory (look at the first picture 👀)
#ImolaGP pic.twitter.com/LGDUPVn3l6

— tami. (@Vetteleclerc) April 23, 2022
Us eagle-eyed fans spotted one very interesting victory up on the wall – Sebastian Vettel at the infamous 2019 Canadian Grand Prix.
A five-second penalty for forcing Lewis Hamilton off the track cost Seb his first victory of the season and Binotto's first as the Ferrari team boss.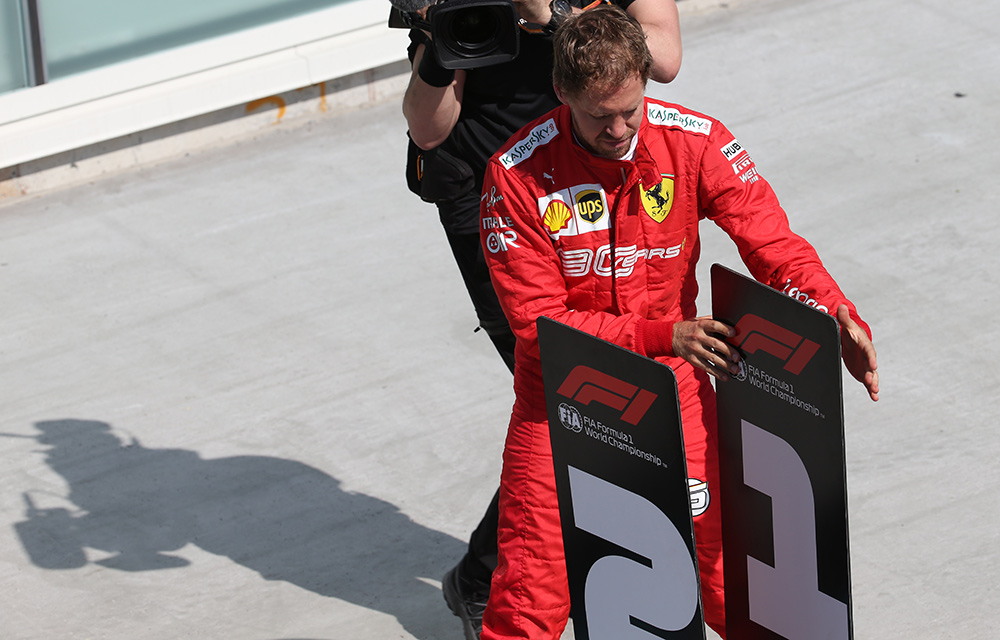 The four-time champion was that outraged with the decision, he refused to line his car up alongside Hamilton and his teammate Charles Leclerc. Then, in an iconic move, he switched the #1 and #2 boards around.
Three seasons and five wins later and it appears Ferrari haven't forgiven or forgotten that day!
Can Ferrari score their third victory of the season this weekend? Let us know your thoughts in the comments below.