Ferrari team boss, Mattia Binotto, has given a blunt assessment of the FIA's decision to end the Italian Grand Prix under the Safety Car. 
The race was suspended on with six laps to go when Daniel Ricciardo pulled to the side of the track after losing power to his engine. The car needed to be removed from the track using a recovery vehicle, with race control opting for the safety car rather than a red-flag interruption.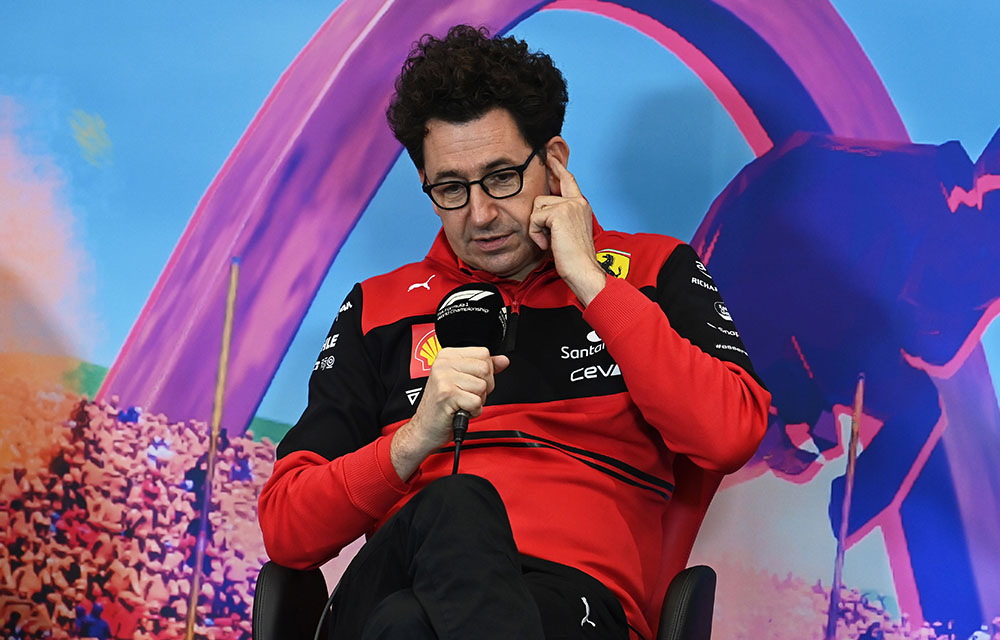 Binotto has said that the FIA didn't get the race going again quick enough as a result of the race directors' lack of experience 😳
"Finishing behind the safety car is never great – not for us, for the F1, for the show – and I think there was plenty of time for the FIA to act differently today", Binotto said on Sky Sports F1.
"The safety car came in front of George, whatever it is they may have put it ahead of Max but even if it was ahead of George I think there was still no reason not to release the cars between the safety car and the leader, no?
This podium! 😍🇮🇹

Thank you #Tifosi!#essereFerrari 🟡 #ItalianGP pic.twitter.com/3n7LzCIYeU

— Scuderia Ferrari (@ScuderiaFerrari) September 11, 2022
"If they are simply waiting for safety, we know that now there is a minimum laptime for cars who are released so it's fully safe to run on the track at that time.
"So to wait so much is simply wrong and it's not great for the sport. After Abu Dhabi last year we had long discussions how to improve because the final objective, the final aim, is to try and restart the race as soon as we can in a safety manner and I think that today certainly it could have happened.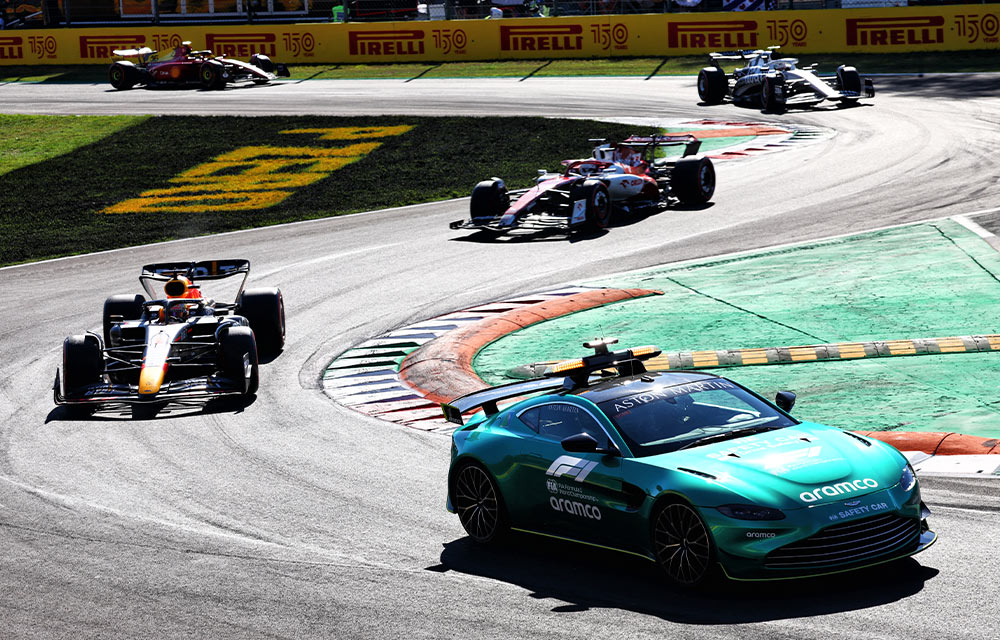 "So [the] FIA changed a lot in that area, but still I think they need more experience as they need to do a better job because F1 deserve a better job in that respect."
The FIA announced earlier today it is holding a summit, on Monday, between them and the teams to discuss improvements to Formula 1's sporting standards – and the ending of the Italian Grand Prix may now be high on the agenda.
We would love to listen in on that meeting… 👀