After five seasons with Mercedes, he might have moved on to pastures new at Alfa Romeo, but Valtteri Bottas has revealed that the Silver Arrows didn't let him go without a final show-stopping goodbye gift. 
Having stepped into Nico Rosberg's seat following the 2016 champion's sudden exit, Bottas helped the team secure five consecutive Constructors' Championships. 
His pleasant personality and ability to play the supporting role meant he was well-liked within the team, including by teammate Lewis Hamilton.
Therefore, they decided to give the Finn a proper send-off back at base in Brackley and, as a finishing touch, presented him with a gift. There's only one not-so-small problem with it. He's got nowhere to put it!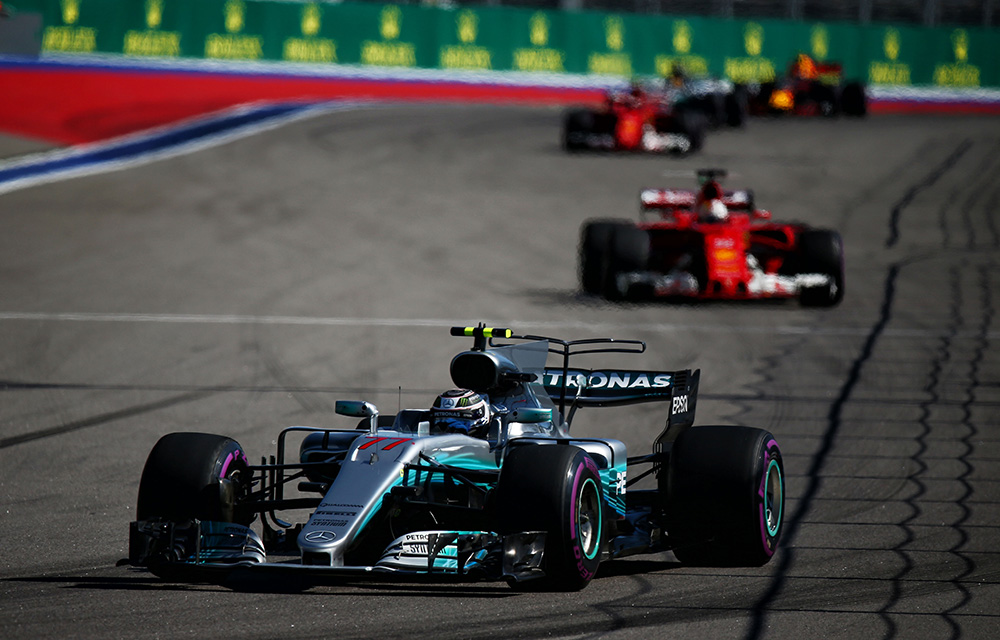 "They had a little surprise when I came to the factory on the last day. They gave me my first winning car in 2017. I don't have room for it now though!" he joked on Finnish podcast Suoraa puhetta minusta.
In the W08, Bottas achieved his first of ten victories in Russia, Austria and Abu Dhabi, scoring 305 points on his way to finish third in the Drivers' Championship.
"I was amazed when I saw what they arranged for me – fireworks and music. I realised that they appreciate what I did with the team," he added.
About yesterday ✨#VB77 #F1 #DankeMercedes @MercedesAMGF1 @MercedesBenz pic.twitter.com/8QiXPbq6WN

— Valtteri Bottas (@ValtteriBottas) December 18, 2021
In addition, the 32-year-old let slip that the final lap in Abu Dhabi, which caused Hamilton to miss out on a record-breaking eighth title, cost not only the team but him dearly.
"Certain bonuses are tied to certain achievements. Luckily, I hadn't got anything in advance."
However, he remained tight lipped on exactly how much he'd missed out on 🤐
Which F1 car would you love to be given? Let us know in the comments below.