It was a very quiet weekend for Ferrari in Saudi Arabia, with their drivers sixth and seventh after losing out thanks to what was from their perspective a badly timed Safety Car. Unfortunately for Carlos Sainz, the most high-profile moment of his race was probably being overtaken around the outside by Lance Stroll early on! 😬
But in a surprisingly candid post-race media scrum, attended by outlets including The Race, Sainz opened up on what he thinks the problems are with his Ferrari SF-23. We'll give you a hint, one of them might have something to do with the tyres…
"We still deg [Editor's Note: that's tyre wear] more than the Mercs, we still deg more than the Astons, we still lack a bit of race pace," Carlos said.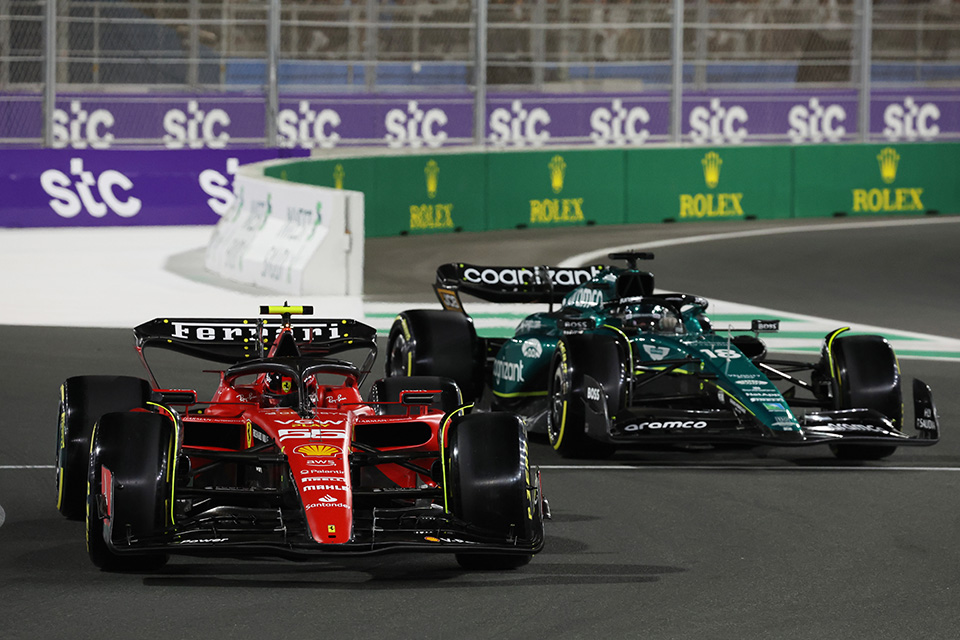 "Bit surprised because after Friday and before the weekend, I thought we had a chance of being the second [fastest team] in Jeddah but that last stint on the hards proves we still have a lot of work to do. That we have a weakness in the race and we need to wait for the developments to come to see if we can improve that weakness." 
When asked if it was more than just a Bahrain specific problem, Carlos actually agreed. "Yes I think this is the key, which is an unfortunate key but we need to know that we're not where we want to be right now in terms of race pace, tyre [degradation], balance, dirty air when following, we just struggle a bit.
"If we already overheat the tyres in clean air, imagine following. We just eat them alive and we need clean air to produce some kind of decent laptime.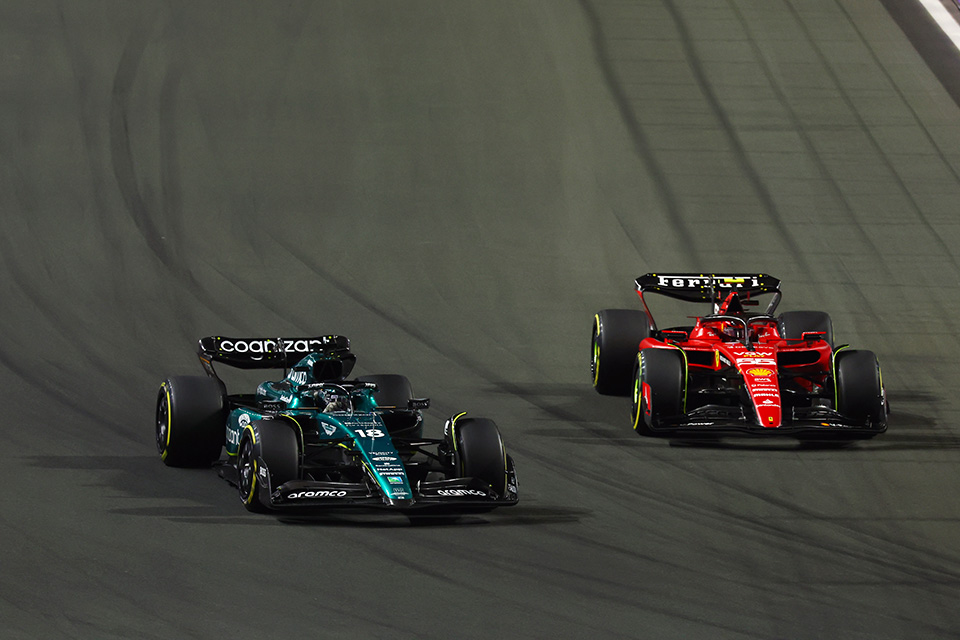 "Obviously we cannot do magic to bring the developments earlier but I know the team is pushing flat out to bring them and this will improve our race pace for sure."
Well, at least that means Ferrari know what their problem is. That's a plus… right?
Who do you think's quicker at the moment, Ferrari or Mercedes?