Welcome back to another edition of our weekly series, Hot Takes Wednesday: Extra Heat 🌶️
As you may know, Dre hosts Hot Takes Wednesday on the WTF1 Podcast Network! On the show, we take your spiciest F1 takes, and we rate them on a scale of 1 to 5 – 1 being that we strongly disagree and 5 that we strongly agree. 
On this week's show, Dre was back with Charley to sit down and discuss your takes! If you want to listen to it in full, the episode is down below, and don't forget the show can be found where all major podcasts are available (Apple, Spotify, Google, you get the drill)
Here on HTW: Extra Heat, we're going to take a handful of the takes from the show and get the whole team to weigh in on your spiciest F1 opinions! 👀
Take #1: Charles won't be with Ferrari by 2025, he will retire for his own sanity, or join Mercedes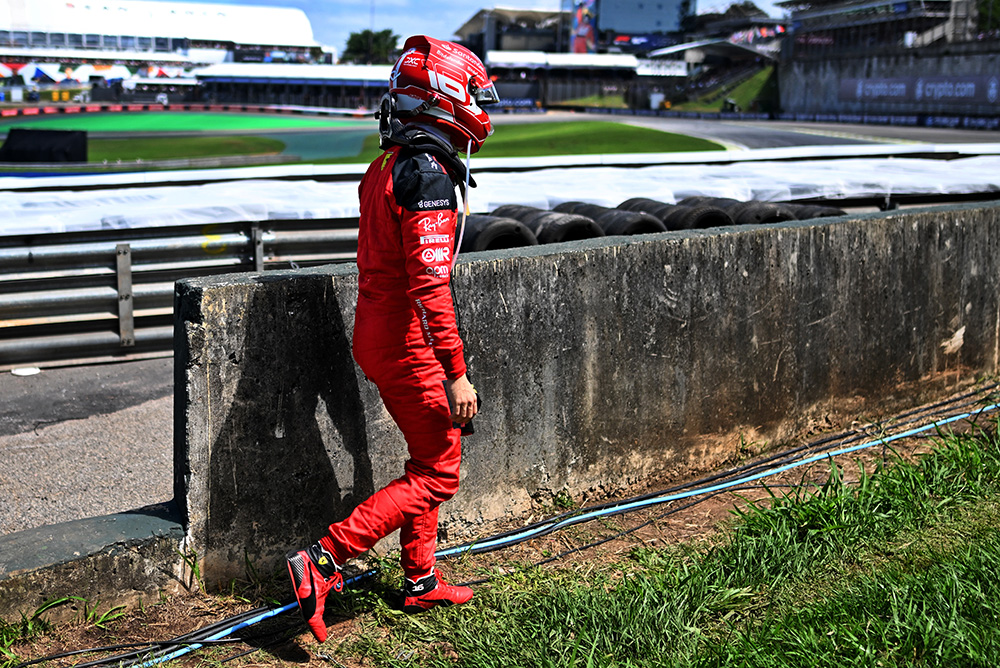 Dre: Yeah, I can't get there on this one. Leclerc has definitely had his fair share of bad luck in his F1 career, but I don't think it'll drive him to the point of looking for the exit door. Charles doesn't seem like the kind of driver to kick up a stink to the point of leaving. Ferrari is his dream team and there's the emotional bond of Jules Bianchi to think about, too. And even if he wanted out… Mercedes is locked in until 2026 and there's no better option than where he is right now. Rating: 1
Charley: He's just such a Ferrari guy! Throughout all the rumours there have been regarding Charles and what team he's off to next – I've never quite believed them. Ferrari was his dream, and it holds a huge sentimental value to him. Agreeing with Dre, even if he wanted to leave – where is he going? This current grid, or at least the top teams, is stacked! There is no better option. I think we just have to sit and hope that Ferrari sort their s**t out, to be honest. Rating: 1
Hannah: I can't see Leclerc driving with anyone but Ferrari, maybe because I struggle to visualise him in anything but red, but also because I do think he will stay with Ferrari for as long as they will keep him for. He himself said that it was a very special thing driving for Ferrari, and I don't think a lack in performance is enough of a reason for him to look elsewhere. Rating: 1
Take #2: Time to change the sprint race – regular F1 drivers shouldn't race in it, it should be development drivers or young drivers, that way we get two championships in one season and the young drivers get experience.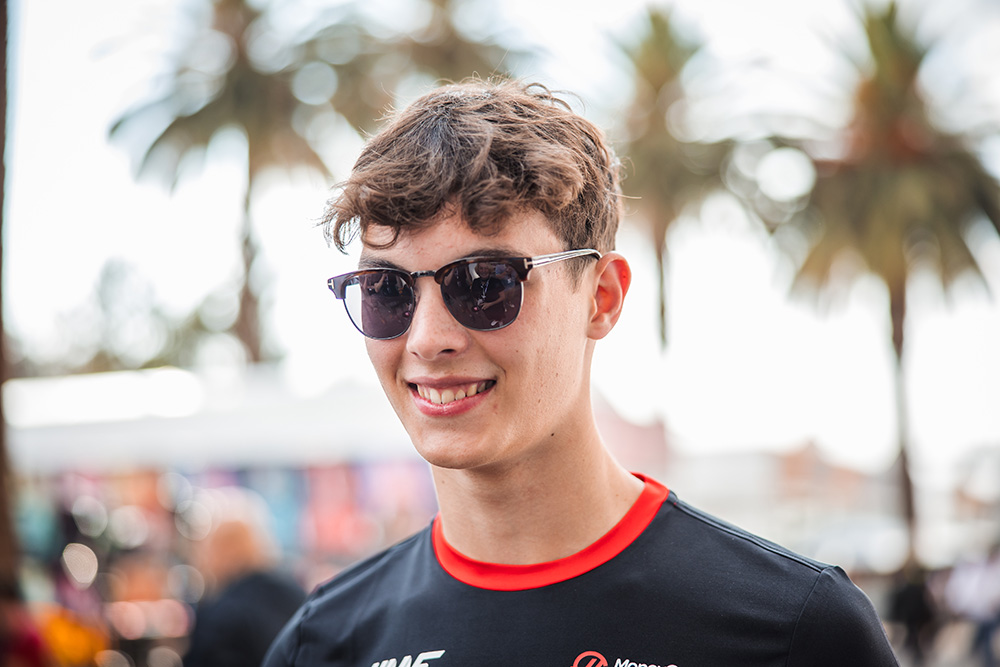 Dre: I must admit, Charley brought me around on this (after 5 minutes of ranting about the sprint's mere existence). My initial thought was "Isn't that just F2?", but from the cross-promotion between the junior ladder and the main series could both benefit. Show off the next generation on the main broadcast and get fans excited. It needs a LOT of work from an infrastructure and political standpoint, and there'd likely be clashes to negotiate with other series, but I'm warming to the idea. F1 Academy, but bigger? Rating: 3
Charley: I mean, if you want to hear the full rant, listen above! I'd actually like sprints to disappear, never to return, but, I'm not naive, I know that's not going to happen. So, If we have to live with them – can we just please do something interesting and worthwhile? Now, this would take a lot of work to actually get this going, of course. The feeder series into F1 isn't working in the same way they used to anymore, partly due to drivers sticking around for longer. So, maybe this sprint idea could partly fix that? If they aren't going to try reverse grids or sprint shootouts, why not? Rating: 4 (mostly aimed towards the first six words of this take)
Hannah: I think it's true to say that everyone wants to change the sprint race even just a little. I like the sound of the young drivers being able to show their skill, and also have that extra bit of experience as they rise through the ranks. But even though it will probably be advertised more, I fear that it will be seen by viewers as another support race and not get enough exposure as planned. I suppose one way to go against this would be to include F1 drivers in the sprints alongside rookies to attract the casual F1 viewer, but that becomes a problem because of championship points and not all drivers wanting to take part, etc. Rating: 3
Take #3: Max Verstappen won't be an all-time great until wins a drivers' title with another team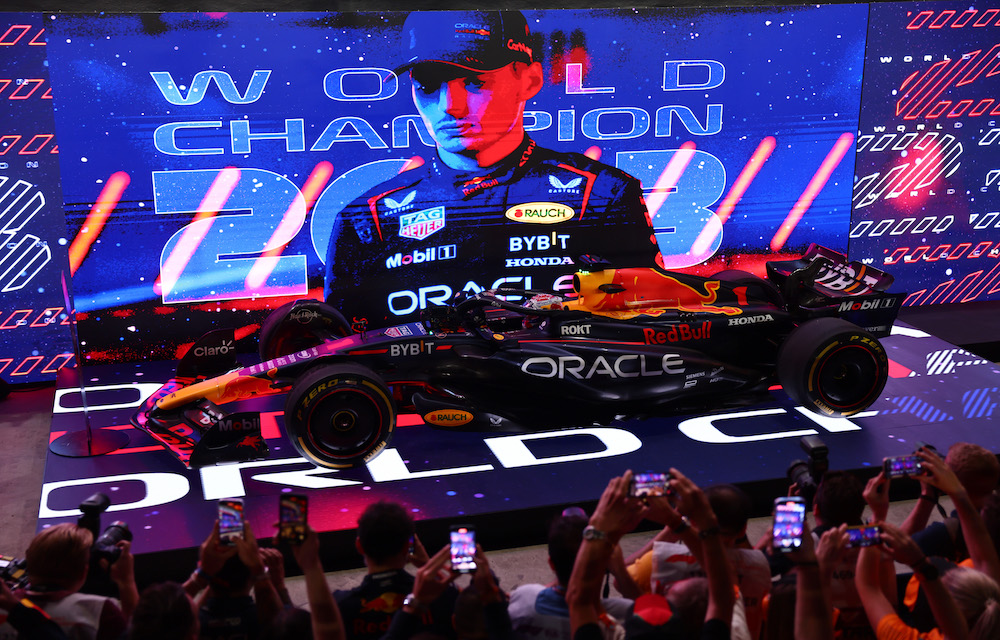 Dre: So by this logic, does this mean Ayrton Senna isn't an all-time great? Or Sebastian Vettel? Alonso? If you've won three world championships in a row and have 50+ wins to your name, you're already an all-timer in my eyes. I get that Valentino Rossi-esque argument of moving over and proving your impact in an engineering-first sport, but some of F1's greatest had their success in just one place. And that's fine by me. Rating: 2
Charley: No. Sorry. Fernando Alonso and Sebastian Vettel would like a word with you. If Max goes on to win in 2024 and 2025 (which is probably quite likely), he'll become a five-time world champion, but we're just going to go "nah, not a great" because he's only won them at Red Bull? Also, I'm not a stat-girl, to be honest, I think there's much more than what's written on Wikipedia (hello, Toto) to justify what makes an all-time great. Rating: 1 
Hannah: I already see Verstappen as one of the all-time greats, and I think you have to when you look at those numbers! If he stays with Red Bull for his entire career, continues like he is now, and ends up with around 80 wins for example, would you still not consider him an all-time great, just because he has stayed at Red Bull? That doesn't make sense to me. Rating: 1
Don't forget to listen to the full episode for even more takes, and sound off in the comments if there's anything you agreed or disagreed with! See you back here next week for another HTW: Extra Heat! 🌶️