The physical and mental strength that F1 drivers have never ceases to amaze me. They must be at peak fitness to take on the punishing forces their cars inflict on them. From their workout regimes to their diet, it's intense. I say this as I sit here writing with a cuppa and biscuits at 10am 🍪
Charles Leclerc has shared an insightful look into one of his training camps which he does every year with members of his team, in the freezing cold snow. I know, not quite my idea of relaxing before work either. But as an F1 driver, preparation is key.
The first task, climbing. Again, in the snow.
"I can't see a thing, but it should be fun." He continues, "I'm not having the most fun at the moment. It's minus, whatever. Snowing like never before. LET'S GO." It cuts to some heartstopping clips of Charles high up in the mountains, and my first thought is, 'is this safe, and how has Ferrari let him do this?' 😅
The following day, they're back at the hotel and in the gym for some intensive training after admitting he enjoyed himself over Christmas and New Year's Eve but didn't indulge too much. Can't relate.
His trainer, Andrea Ferrari, adds that the pre-season training is much more focused than throughout the year. "We must work a lot. During the season it is not easy because we have a lot of travel. So, this moment is the most important for the season."
It wouldn't be a training camp without a little downtime, right? And it calls for another snow activity. This one is definitely something we F1 fans would love to try. Snow driving. There's something very poetic about Charles whipping his car around, making his passengers fear for their lives.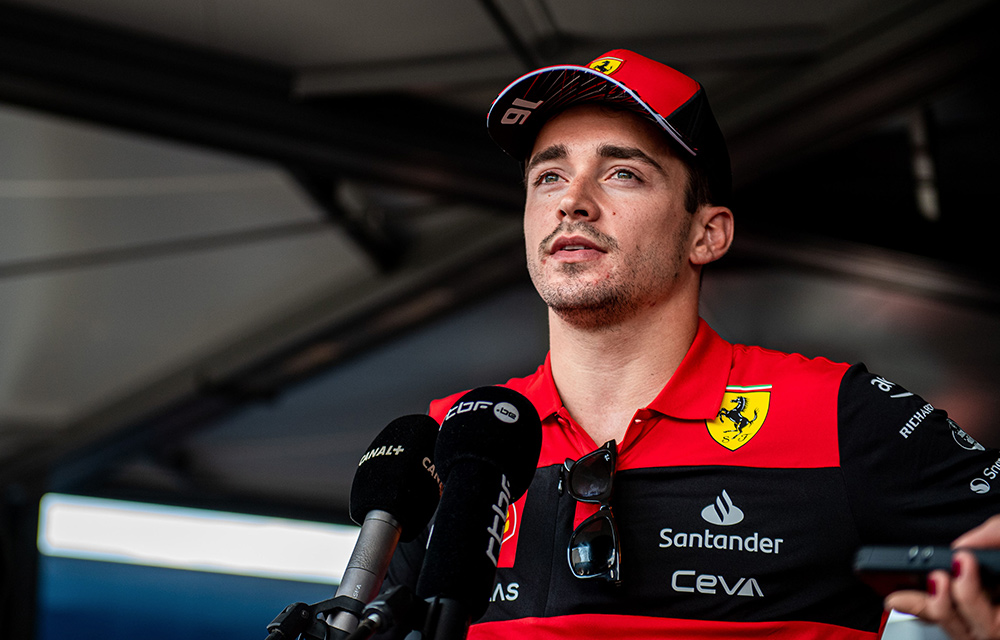 Cross-country skiing, regular skiing, fitness tests, four days at the gym, and the training camp is over. He finishes by addressing last season, "2022 has been a great year, but not good enough, and we have been training like never before to try and be as ready as possible for the 2023 season. I can't wait already to be back in the car."
Could you train like an F1 driver?