Ahhh, it's that time of year when spring has almost sprung, and the rumours regarding the London Grand Prix are back and circling the F1 world. Almost every year, new apparent proposals and plans pop up to say hello, get us all excited about the prospect of a London street circuit, and then quickly disappear again. 
Plans have been revealed for a redevelopment of the London Royal Docks that would be built around a 5.87km race track, designed to host the London Grand Prix.
The 'LDN Collective' and design consultancy 'Dar' are proposing to make an FIA-grade circuit, stretching from the ExCel to the University of East London.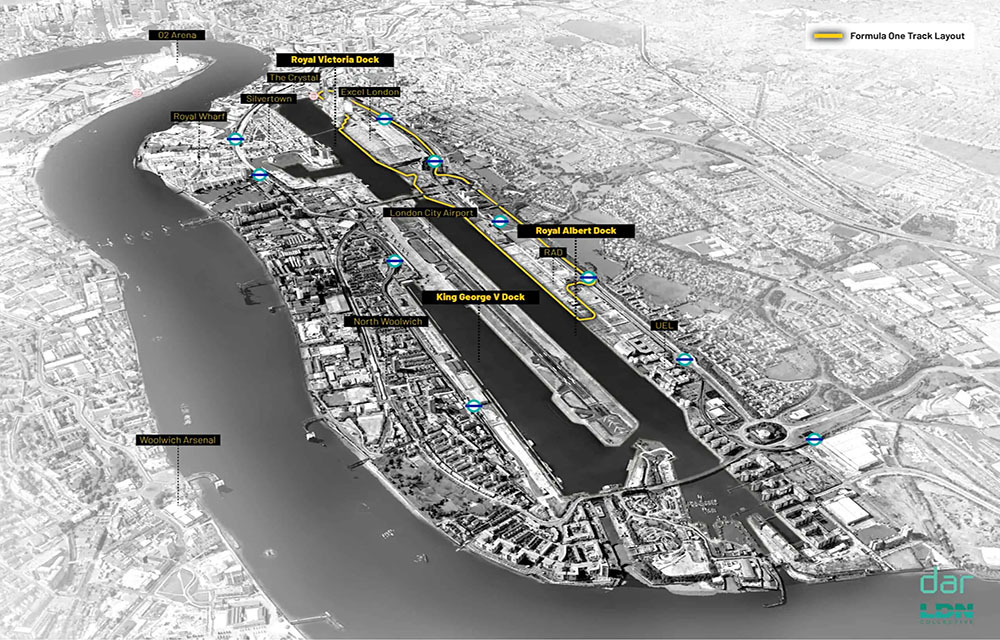 Personally, we think seeing F1 cars zooming past Buckingham Palace whilst the Royal Family sit on the balcony would be far more entertaining.
You can just make out what the track would be like from the images, and it really does give off Canadian Grand Prix vibes, with 22 corners and grandstands that could host up to 95,000 fans.
However, reports indicate that no proposals have been submitted to F1, and talks haven't actually yet taken place. So, the likelihood is that this isn't happening any time soon – if ever.
So, the London Grand Prix might be out of the question… but what about Maidenhead?
AND IT'S LIGHTS OUT AND AWAY WE GO FOR THE MAIDENHEAD GRAND PRIX 😂 https://t.co/0pHJPDDZQe

— WTF1 (@wtf1official) March 13, 2023
Honestly, we're beginning to doubt if we even need Monaco now with this gem. Say goodbye to yachts and glamour and hello to Dorothy at Number 21 offering tea and biscuits. Monte Carlo could never. 
Would you like to see a London Grand Prix?