Dan Ticktum is off to Formula E, now who would have predicted that! The current Carlin F2 driver and former Williams junior is going electric as part of NIO 333's line-up for Season 8, alongside McLaren test driver Oliver Turvey. 
It's been a rocky few seasons for the Brit, having finished second in the 2018 Formula 3 European Championship behind Haas' Mick Schumacher. Four difficult races in Super Formula in Japan followed, after which he was dropped from the Red Bull Junior Team.
Joining Williams as a development driver in December 2019, Dan got back on his feet in F2. In his two seasons in the series, he's achieved three wins and 10 podiums and currently sits fourth in the drivers' standings with two rounds to go.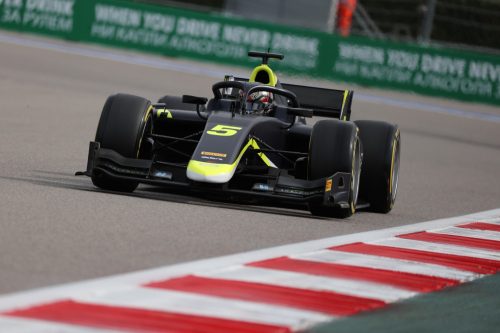 But after being dropped from the Williams Academy earlier this year, the 22-year-old's chances of getting an F1 seat were slim.
"I am very happy to be racing with the NIO 333 Formula E team. It's going to be quite a big challenge as I have not had long to prepare for the test next week, and Formula E is complicated, but it'll be very exciting," he said
"There are quite a few different tools you can use as a driver but it's a totally different experience to Formula 2, so I'm really looking forward to it, both mentally and physically. I've had a great few days with the team at Silverstone this week and hopefully we can try to make some progress next season and get further up the grid."
NEWS: Please join us in welcoming @DanTicktum to NIO 333 Formula E Team!@FIAFormulaE #ABBFormulaE #AlwaysForward #NIO333FE pic.twitter.com/dpXkmUzW13

— NIO 333 Formula E Team (@NIO333FormulaE) November 25, 2021
Vincent Wang, CEO of NIO 333 said: " His race results that impress me the most are the two victories in the Macau Grand Prix, one of the most famous races in the world. Though he has shouldered some difficulties during his career, I believe that his experience will pave the way to success. He is a young, bright new star who will shine on the Formula E racetrack."
NIO 333 will be hoping their new addition helps them in the fight for points, as the Chinese team finished last in the Teams' Championship last season. Interestingly, Formula E's pre-season testing in Valencia finishes on Thursday 2nd December, the day before qualifying for the penultimate round of the F2 Championship.
How do you think Dan will get on in FE? Let us know in the comments below.