As a big F1 fan and lover of Harry Styles' music, it felt like two worlds colliding when the popstar was snapped wearing some of Daniel Ricciardo's merch. It seemed almost too good to be true, and was soon labelled as a fake or bad photoshop. 
However, it turns out that the photos WERE real and Daniel Ricciardo has shared how Harry got his hands on the merchandise 🔥
Q: Can you give any indication what next year might look for you?

"Probably being a fanboy at some Harry Styles concerts, a modern day groupie." – Formula One driver Daniel Ricciardo on Harry for @fitzyandwippa pic.twitter.com/Mr2fuCO7u0

— HSD (@hsdaily) September 22, 2022
"It's hilarious, but I was pretty stoked," Ricciardo said about the viral photo on the Fitzy & Wippa radio show in Australia. 
"We have a mutual friend who is like a very close friend of mine and a very close friend of his. It's funny, when the picture came out, the mutual friend was like 'I can't believe this hasn't got picked up earlier because he wears the shirt all the time, like he's always out in public wearing it'.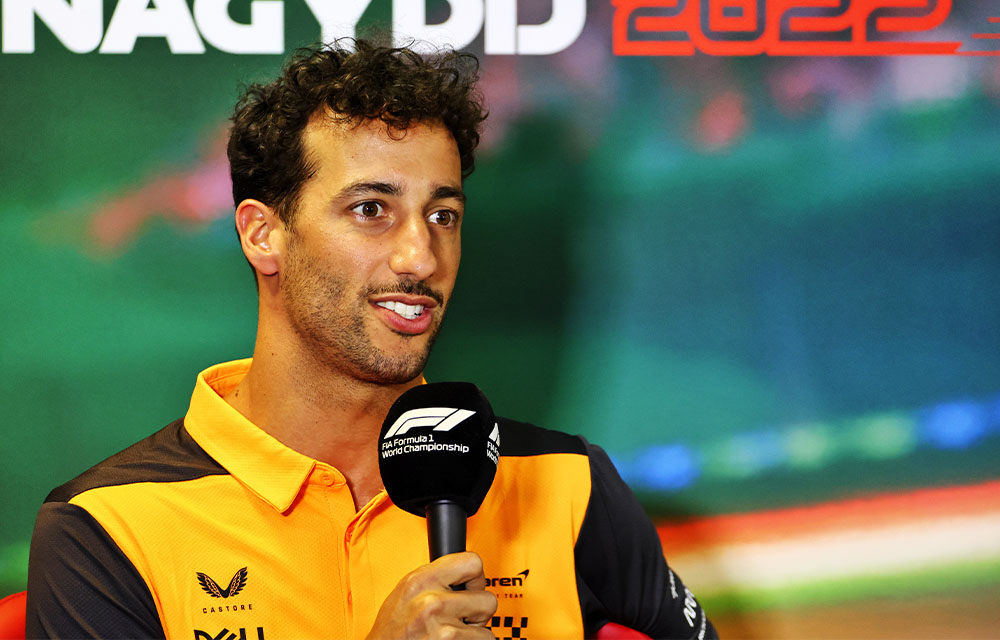 "I wanna lie to you and say we've met heaps of times, and had a few beers but I haven't met him yet. It kind of makes it even cooler that he's a fan before meeting me, right?"
Although we'd love to see Daniel on the grid next year, a perhaps he can find a new role touring with Harry and they can just become besties 😅