Firstly, Alpine has confirmed that Esteban Ocon is okay after a trip to the medical centre – which is fantastic news! But we can't imagine finding out that your seat had split into two during an impact with your team-mate was particularly nice to hear, either. We can't quite believe that it was even possible! 
In a first-lap incident with Alpine teammate Pierre Gasly and AlphaTauri driver Daniel Ricciardo, the rear of Esteban's car was high in the air before coming down and crashing on top of Pierre's rear wing.
It was this that caused his seat to break in two.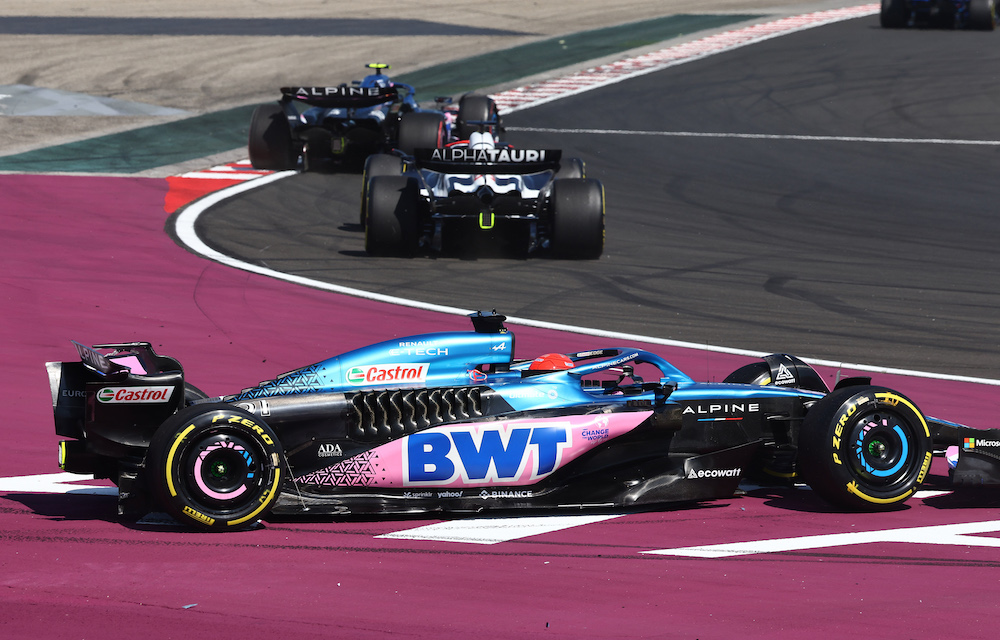 Turn 1 in Hungary is known for its domino effect of drivers crashing into each other – once one goes, it has a knock-on effect, similar to what we saw in 2021 when Valtteri Bottas triggered a chain reaction and took out near half of the grid.
In this instance, it was Zhou Guanyu who suffered from anti-stall as the lights went out, losing a lot of places at the start. Eager to make up places, he braked late into Turn 1, hitting Daniel's AlphaTauri from behind.
This sent Daniel into Esteban – who, at that moment, was being overtaken by Pierre.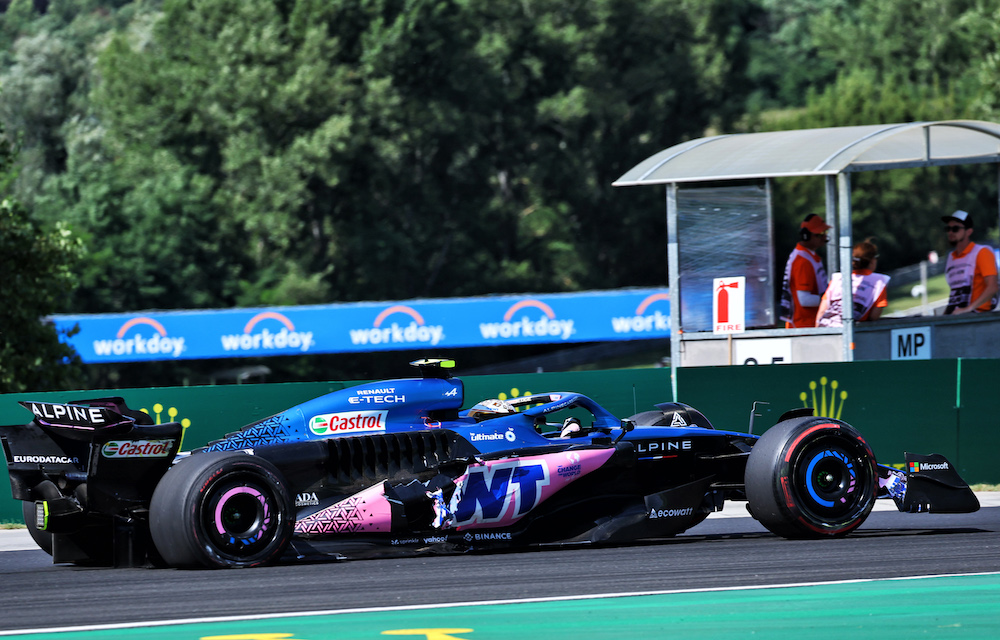 The impact sent Ocon into the air and he landed on top of Gasly's rear wing, leaving both of their cars with considerable damage – including a snapped seat for Esteban and a trip to the medical centre over concerns regarding his back.
With both drivers being forced to retire from the race, this was Alpine's second consecutive double DNF. Ouch.
Zhou was given a five-second penalty for causing a collision, which many fans thought wasn't harsh enough – considering he ended an entire team's race, and sent Ricciardo to the back of the grid too.
Though it doesn't look great in terms of points, we're glad both drivers are okay!