Going into the Qatar GP race weekend, I don't think any of us really expected the main topic of conversation to be around safety concerns for the drivers. But, the more I hear from them about the extreme heat conditions they battled through, the more I feel this is definitely a topic to be discussed. 
In case you missed the grand prix, let me catch you up on why I'm writing this piece.
After Sunday's race, many drivers said conditions during the Qatar GP were "beyond the limit", and almost all said it was the hardest race they've ever done.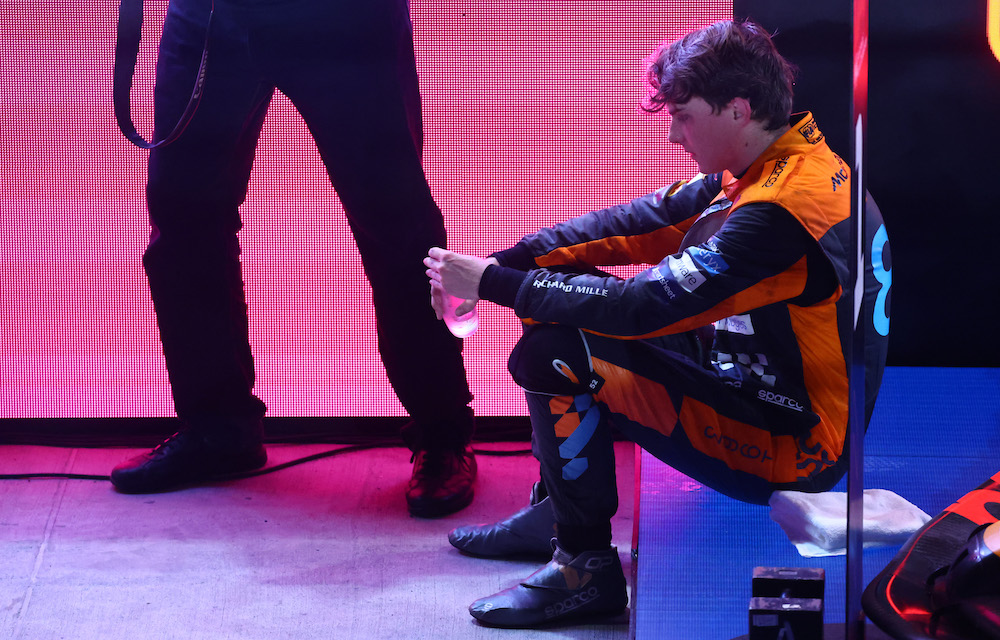 A number of drivers needed medical attention for either dehydration or heat exhaustion after a 57-lap race run in high temperatures and humidity. To provide you with a few details:
– Esteban Ocon admitted he vomited several times in his helmet around lap 15 of the race.
– George Russell admitted he was close to fainting and was seen regularly lifting his visor and stretching his arms out of his cockpit to catch the odd gasp of air.
– Logan Sargeant retired because he felt unwell and couldn't cope with the conditions any longer.
– Lance Stroll was seen struggling to extract himself from his car and walk straight to the ambulance; he later admitted he was passing out whilst driving.
– Alex Albon also struggled to get out of his car and needed assistance from his team, he was then taken to the medical centre to be treated for acute heat exposure.
– Fernando Alonso asked for water to be thrown on him during a pitstop due to his seat burning, but it was not allowed.
– Charles Leclerc said that vision was becoming an issue.
– Lando Norris told the media that several drivers had fainted in the medical centre.
Lance Stroll is seriously unwell after the finish of #QatarGP pic.twitter.com/LILYl11zW4

— Aston Martin F1 updates (@startonpole) October 8, 2023
Of course, this isn't the first time we've raced somewhere very warm. There are several races, even on the current calendar, where it gets hot. Singapore is a great example – drivers go through gruelling training programmes to prepare for this type of heat, such as saunas in summer.
But Qatar jumped to a whole different level, and if I'm honest, the whole thing really doesn't sit very well with me. To see almost all of the drivers struggle to stand up afterwards, drivers who are at the peak of physical fitness, something is not right.
I've seen many comments on social media insisting that if drivers felt unwell, they should have retired like Logan did. And, whilst I have massive respect for Sargeant for going into the pits when he did, it still took some persuading. I don't believe the responsibility to make that kind of call should have been on the drivers.
Following Logan's retirement from the Grand Prix, he has been assessed and cleared by the medical team on-site after suffering from intense dehydration during the race weakened by having flu like symptoms earlier in the week. pic.twitter.com/oeLhDrtfGC

— Williams Racing (@WilliamsRacing) October 8, 2023
They are racers, they are wired differently. The 'never back down' attitude is exactly why we saw some of them push their cars to the absolute limit in 2022, despite the intense porpoising causing them pain. They don't know when to quit, and even Ocon said: "You need to kill me to [make me] retire."
Next year, the race will be held six weeks later, so hopefully, it will be much cooler for everyone at the track, and we won't get a repeat of this, but something should be done to avoid this at any current or future grand prix circuit.
Thankfully, the FIA released a statement last night to say it will take action after the extreme heat conditions in Qatar, and the next steps will be discussed at the medical commission meeting.
It reads: "The FIA notes with concern that the extreme temperature and humidity during the 2023 FIA Formula 1 Qatar Grand Prix had an impact on the well-being of the drivers. While being elite athletes, they should not be expected to compete under conditions that could jeopardise their health or safety.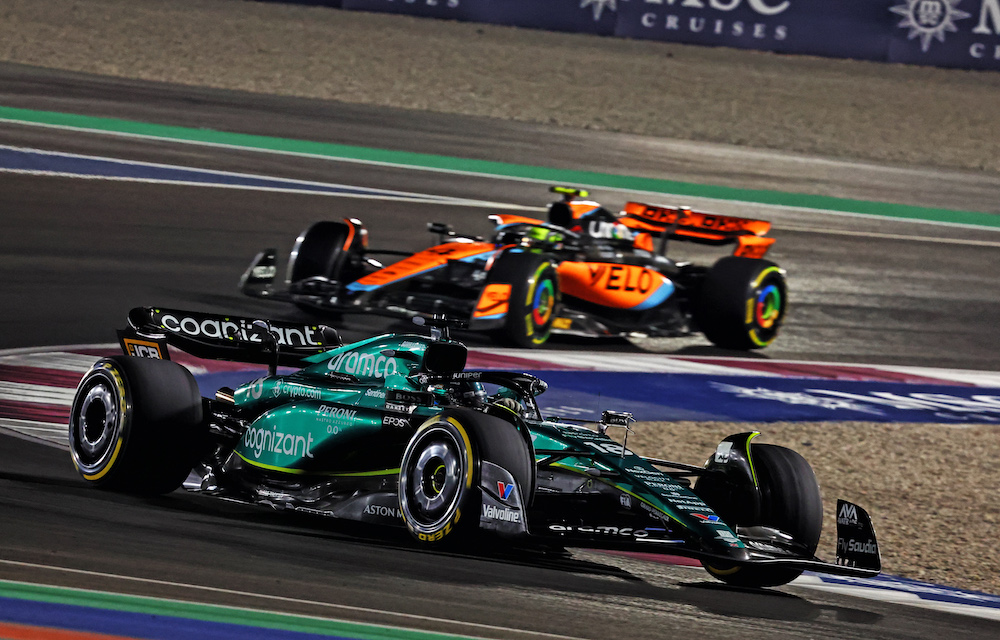 What can be done? Truthfully, I'm not sure what the perfect solution is. Perhaps a change in the rules where extra water is allowed onboard with the drivers. Currently, they are only allowed between 1-2 litres, but maybe this could be adapted with a minimum amount provided for hotter countries – though, it only becomes tea within a few laps anyway.
The stewards could also treat hot conditions the same way they treat extreme rain, in that when the humidity or temperature levels get too high, the race could be red-flagged or, like Fernando Alonso suggested, a delayed start is put into place. If timings are an issue, they could even shorten the race distance if they know in advance the conditions could be tough to race in.
Either way, F1 and the FIA have a responsibility never to let this happen again.
Do you think something should be implemented to avoid this happening again?