Heavy rain on Tuesday and early Wednesday morning has already impacted the Emilia Romagna region, with intense flooding causing residents to be evacuated from their homes or seek higher ground. Yesterday, F1 personnel at the track were told to leave the circuit following a red alert warning of flooding and landslides. 
The update this morning is that the F1 personnel who were at the track setting up for the event are still not able to return to the circuit. The Santerno River next to the Imola circuit is running high, and car parks and parts of the area surrounding the circuit are flooded, with rain still forecast throughout Wednesday.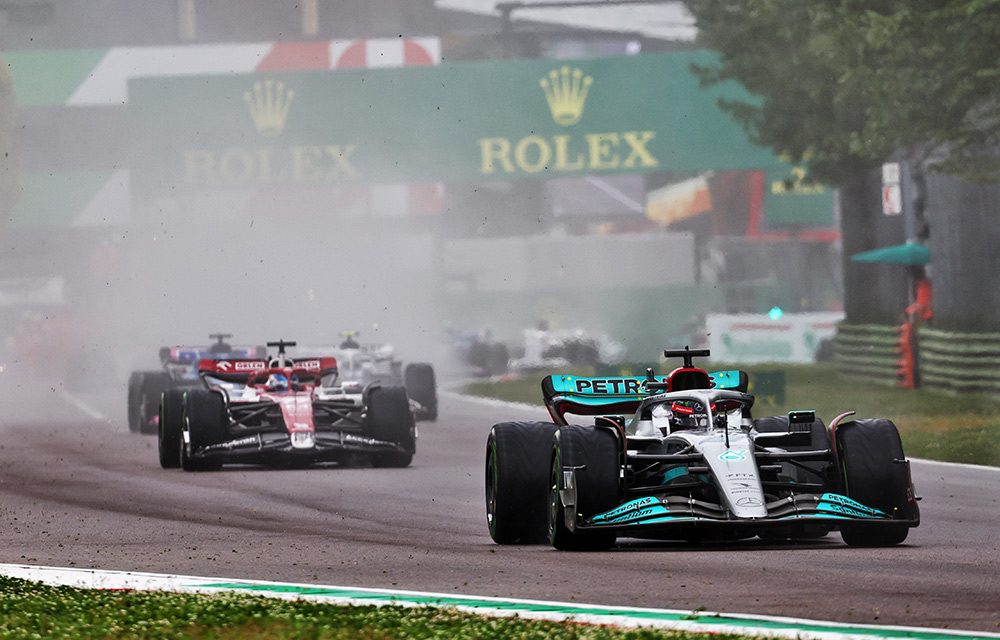 As reported by The Race, some of the facilities at the circuit are flooded, although the F1 paddock is not.
F1 expects the weather to clear up for this weekend, and it was reported yesterday that the organisers and F1 themselves would keep a close eye on the situation unfolding. Teams and F1 personnel in the area have had to relocate.
⛈️Maltempo: notte drammatica in #EmiliaRomagna con 14 fiumi esondati e 23 comuni coinvolti. Al momento, 2 deceduti e 3 dispersi.
Le precipitazioni continueranno per tutta la mattinata. Chiesto il rafforzamento della presenza di tutti i Corpi dello Stato
👉https://t.co/yDjkY0Nvj5 pic.twitter.com/DLwufwtMN9

— Regione Emilia-Romagna (@RegioneER) May 17, 2023
The impact the weather has had on the region is devastating, and Reuters has reported that at least three people have died and thousands were evacuated from their homes, with authorities warning that the worse may be yet to come.
Michele de Pascale, the mayor of Ravenna, said it has "probably been the worst night in the history of Romagna."
A further update from F1 is due later this afternoon.
We send our thoughts to all of those affected in the Emilia Romagna region and hope local residents and fans visiting for the race stay safe.