It seems the F1 drivers quite enjoy the tennis scene, and after attending Wimbledon last year, George has spent one of his 'spring break' days visiting the clay court at the Monte Carlo Masters. Even better, he got to meet Novak Djokovic and have a good ol' natter about their respective sports. 
George had the opportunity to congratulate Djokovic after the 22-time Grand Slam champion won his first match of the tournament.
After discussing his performance and the pressure of dealing with uncertain start times for matches, the conversation turned to Formula 1 and, more importantly, the logistics of the F1 calendar.
When in Monaco 🏎️@DjokerNole and @GeorgeRussell63 meet after Djokovic's win 🙌@ROLEXMCMASTERS | #RolexMonteCarloMasters pic.twitter.com/DAhwgxJ7Lh

— ATP Tour (@atptour) April 11, 2023
Djokovic asked Russell where the sport was off to next, to which George replied: "We've got Azerbaijan, that's the next one; we've just come back from Melbourne."
He continues, "Melbourne is a killer, it's probably taken a week [to get used to time differences], we were meant to go to China next week. We've actually got a couple of weeks off, Azerbaijan, and then the season really kicks off. Miami, then Monte Carlo."
Djokovic looks surprised and states that F1 really doesn't "keep to the continents", something that fans have mentioned over the years and has raised concerns over the sports' carbon footprint.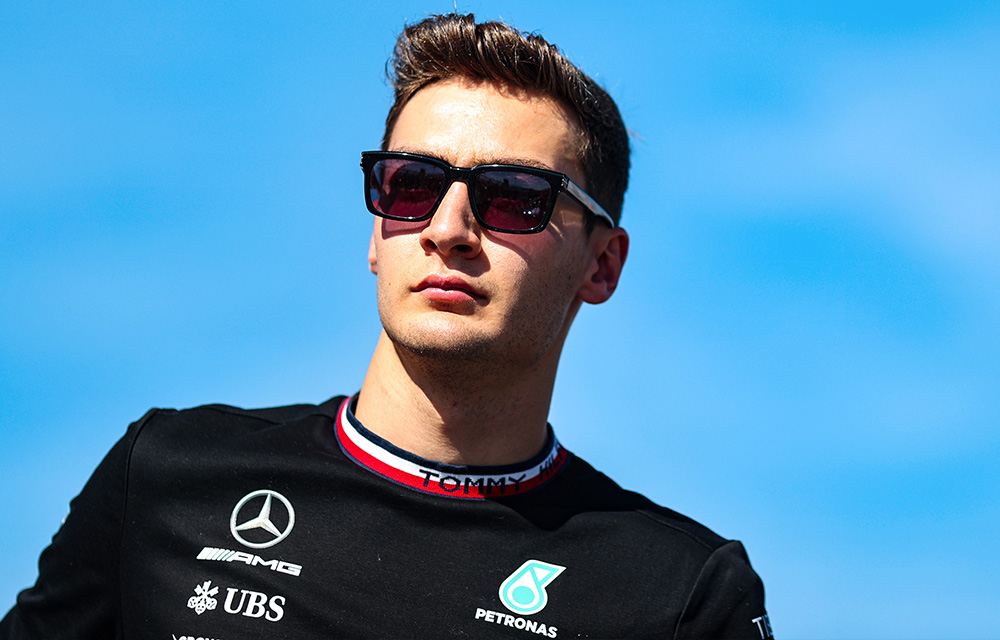 George replied, saying: "No, no, no. There's a few conversations about this because we're left, right and centre."
Of course, planning a 24-race calendar isn't as easy as throwing picking a track out of a hat and deciding to go there first. But there are calendar suggestions out there that could reduce the sport's logistical carbon footprint by up to 46% and would align with the sports sustainability ambitions to go carbon neutral by 2030.
Do you think the calendar logistics need to change?