There are certain moments in motorsport where silence falls, and you imagine the worst has happened. Romain Grosjean's fiery crash in 2020 on the opening lap of the Bahrain Grand Prix was most certainly one of those moments. Just over two years on from that eerie silence and his extraordinary escape, his burnt-out car will be on display for fans to see. 
Fans that visit the soon-to-be-open Formula 1 Exhibition in Madrid next month will be the first in the world to witness Grosjean's car (or what's left of it 😳) from his terrifying crash in Sakhir.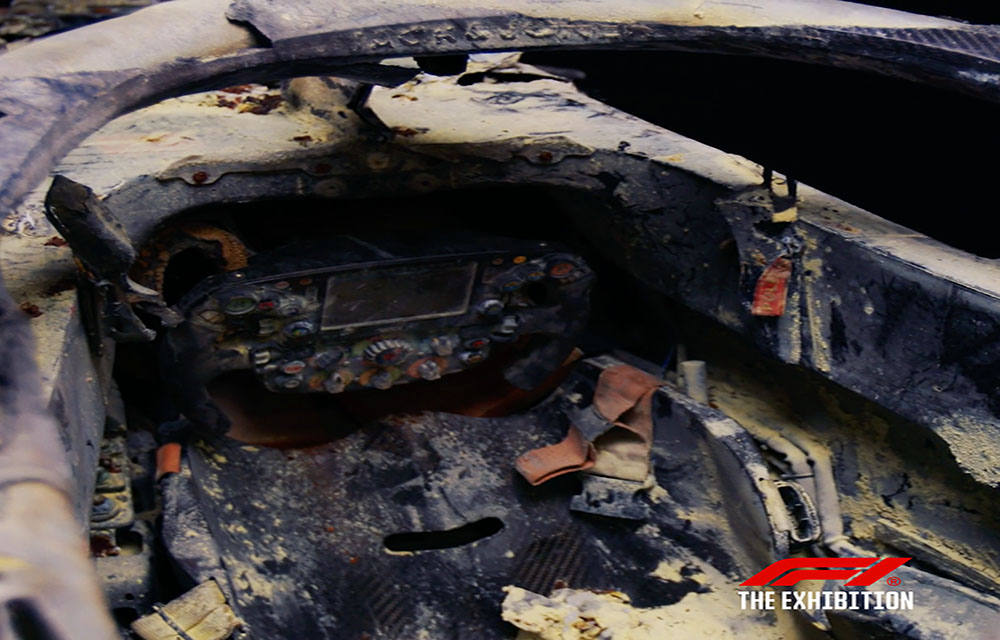 Romain hit the wall coming out of turn 2 at almost 120mph, his car split in two, and he spent 28 seconds immersed in what I can only describe as a fireball before clambering out like a Phoenix.  He decided to show everyone, especially his family, that he was okay by walking to the ambulance. Gosh, even writing that gave me goosebumps 😩
The chassis and halo are very much still there – apart from being a tad burnt – and are ultimately the parts that saved Romain's life. The remains of the car will be displayed within a purpose-built room titled 'Survival'. Fitting, don't you think? 
It will be accompanied by a large video installation showing unseen footage of the crash.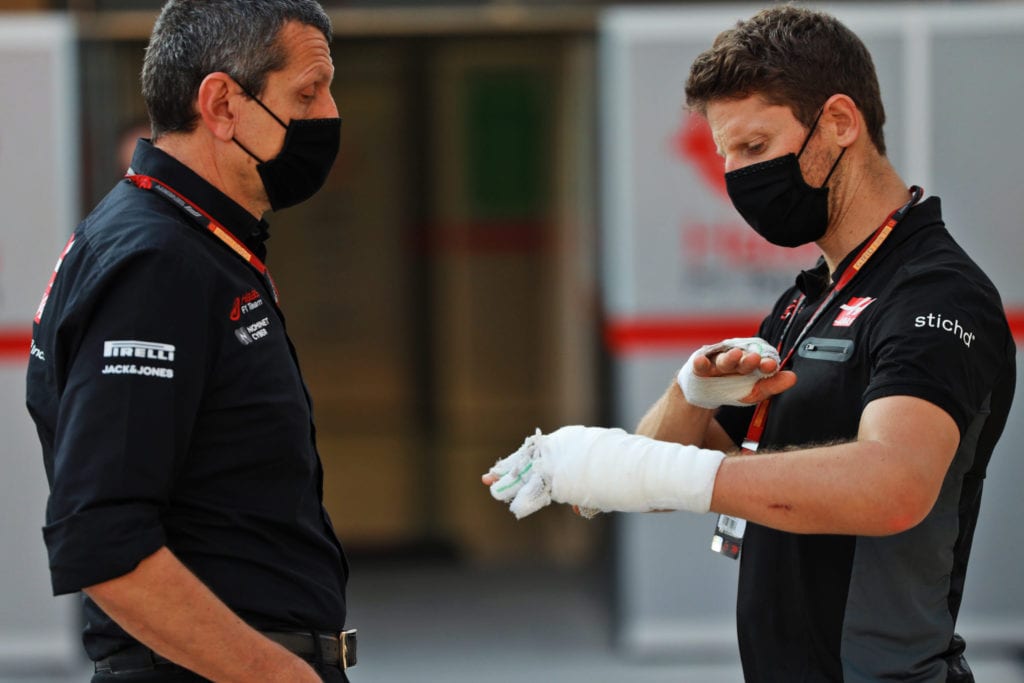 Although I think it would be somewhat harrowing to see in real life, it's an incredible reminder of how far safety in F1 has come. Romain had endured an astonishing impact of 57g. His 7-point harness, helmet and HANS device restrained his body within the car's cockpit, the Halo and carbon fibre cell literally protected his body. He walked away with just second-degree burns, and that deserves to be celebrated.
Cool, creepy, or both… would you go to see the display in person?