Formula 1 is back, and so are the FIA's strict rules on the #blingban. This latest development came before we even had the first practice session of the year as Lewis was causing a stir from wearing jewellery – this is the most FIA thing ever. 
Ahead of the season opener in Bahrain, it was noted that Mercedes had not declared in its scrutineering form that Lewis had complied with the jewellery rules.
Here we go again 😬 
It all started last season when the FIA attempted to clampdown on drivers who were non-compliant with the underwear and jewellery regulations. Of course, it was all down to safety concerns should it impact the driver getting out of their car or cause complications if the event of a fire. But, the regulation was rather vague.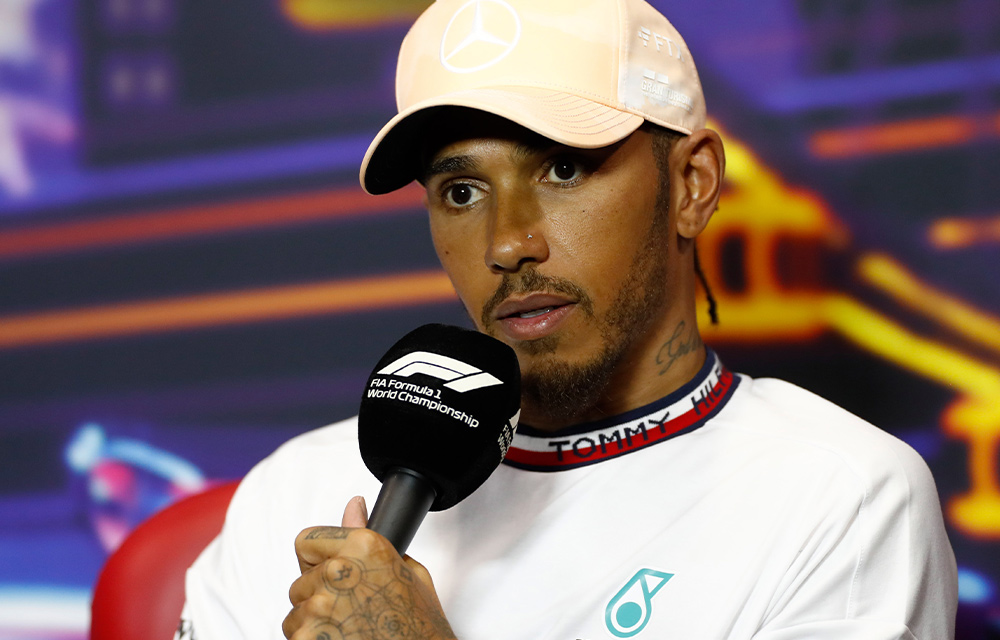 After what felt like a whole year of back-and-forth conversation over a nose ring, Lewis was granted an exemption and allowed to race the rest of the season with the piercing because removing it had caused an infection.
Luckily, it's now been resolved with no further action being taken, and Hamilton has been granted an exemption once again for this season. The official report states, "the stewards having heard from a team representative and receiving a medical report from the team doctor of Mercedes AMG-PETRONAS F1 Team, which requested an exemption.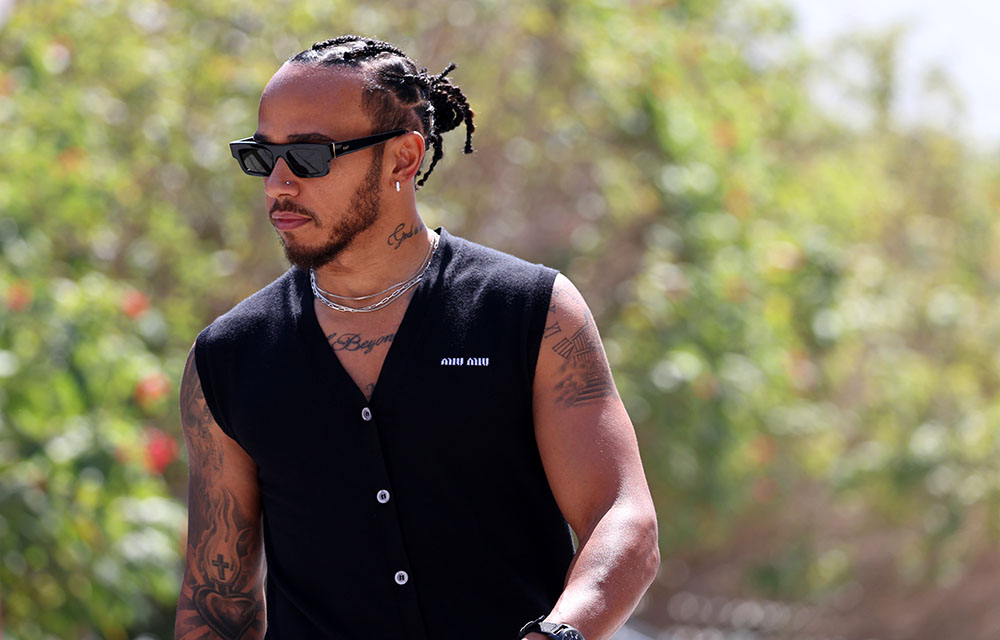 "The stewards consulted the FIA Medical Delegate, who viewed the medical report, examined the driver and concurred with the opinion therein. We have determined to take no further action as there are concerns about disfigurement with frequent attempts at removal of the device."
Okay, can we move on now?
What are your thoughts on the use of jewellery in F1?