As the news of Jenson Button's three-race NASCAR deal for this year broke last night, we wondered how many other F1 drivers have made the switch or at least tried their hand at the American cup series. 
Although Daniel Ricciardo took a model of Dale Earnhardt's 1985 Chevrolet Monte Carlo around COTA in 2021, he won't be included on this list, as we're only including drivers who have raced, but maybe one day he will be.
JUAN PABLO MONTOYA
One driver who made a full-time switch to NASCAR was no other than Juan Paylo Montoya. Known for his fiery, competitive streak and somewhat aggressive driving style, is there a car out there he can't win in? Seven wins in F1, two Indy 500 wins and three wins across NASCAR Cup and Xfinity.
He always wanted to race in NASCAR, and after a rather messy exit from F1 and McLaren ending his contract mid-season in 2006, he could fulfil his dreams a lot earlier than expected.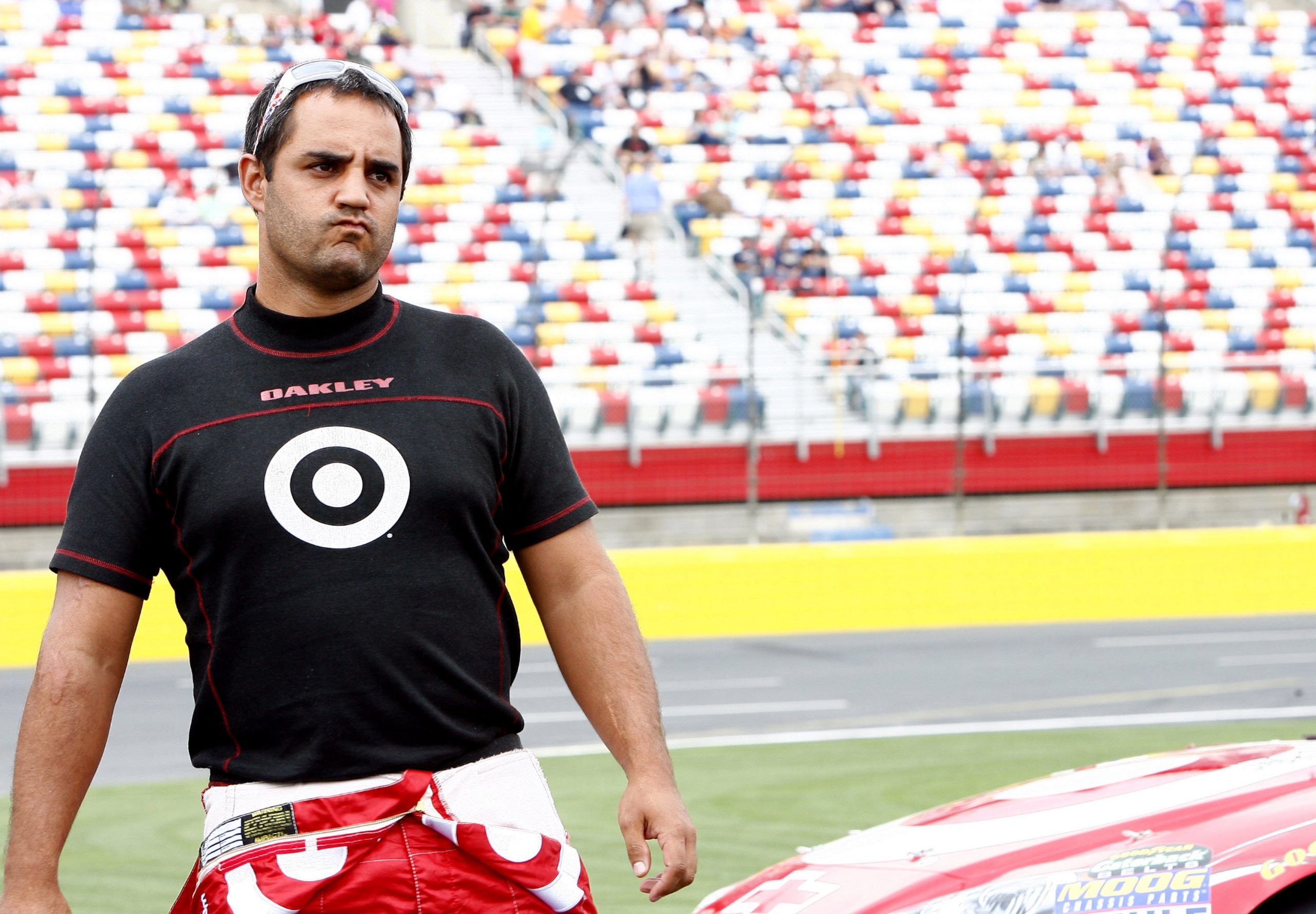 KIMI RAIKKONEN
In his extended gap year between 2010 and 2011, Kimi went travelling around dipping his toe in any motorsport he fancied. Rallying in 2010, and then the year after, he entered the NASCAR Truck Series and finished 15th in his first race. But nothing could keep him away from Formula 1 until he eventually retired at the end of 2021.
In May 2022, it was announced that Kimi would make his NASCAR Cup Series debut at Watkins Glen – he ran in the top 10 at one point but was unfortunately classified in 37th after another incident caused him to crash. But he was all smiles after the race – which must have meant he enjoyed it! 😂
Kimi is making a return this year once again to NASCAR, as he announced he would be racing at COTA. He's now against Jenson Button. We love this.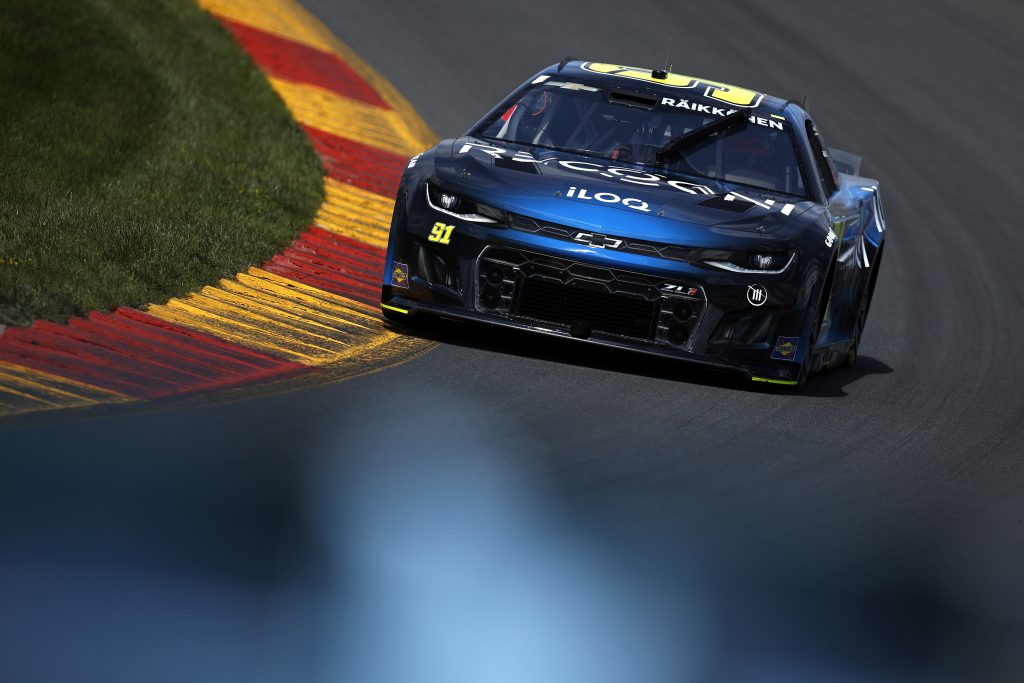 JACQUES VILLENEUVE
What is it with drivers jumping from series to series? Since Jacques left F1, he's pretty much done everything. Though he won the Formula One World Championship in 1997 and the 1995 Indy 500, it wasn't enough. In 2006, his career in F1 was done when he was dropped partway through the season by BMW Sauber and reached out to NASCAR for an opportunity to race there instead.
Since then, he's raced in six different NASCAR run series, where even last season, Villeneuve returned to the NASCAR Cup Series as a part-time driver of the non-chartered No. 27. Crazy.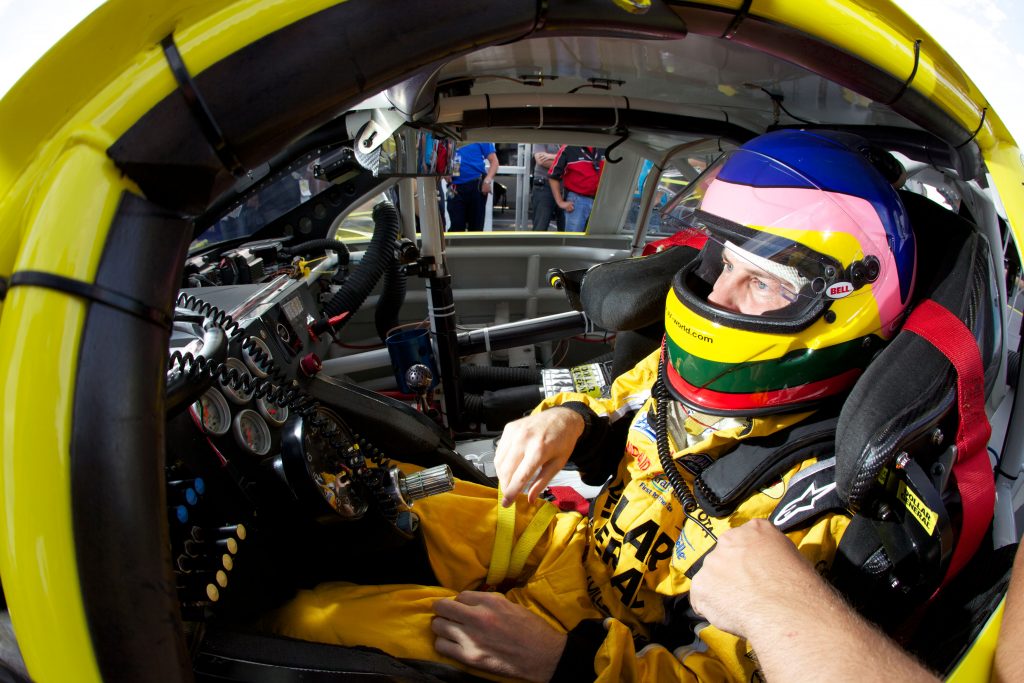 DANIIL KYVAT
Okay, so he may not have finished either of the two events he's raced in at both Indianapolis and Charlotte – but it's the taking part that counts, right? He did make history by becoming the first Russian driver to compete in any of NASCAR's three national touring series.
Daniil had a fairly rollercoaster of an F1 career, starting with Toro Rosso, then Red Bull, then Toro Rosso and then a gap year until he returned to, yep, Toro Rosso (although it had changed to AlphaTauri then, does that still count?)
He's still got another appearance with Team Hezeberg left to make this year, so maybe that will turn out a bit more successful.
Another @NASCAR race done at Watkins Glen! What a cool track and experience! Lots of laps while still fighting some technical issues which cut our days short. Getting better with each lap & understanding more and more about this kind of racing 💪🏼 pic.twitter.com/z9TM3zLG2A

— Daniil Kvyat (@kvyatofficial) August 23, 2022
SCOTT SPEED
With a name like this, it's no wonder he's made his way around the motorsport scene, is it? In addition to his championship experience in Rallycross and being the first American in F1, he's also one of the very few drivers to battle through full seasons of both F1 and NASCAR.
We can't say his F1 career was all that successful, but we still think it's incredible that racing drivers are able to switch up the machine their in. He made his NASCAR Cup Series debut in 2008, and in the 118 races he competed in, he managed four top-10 finishes until he shifted to yet another motorsport series.
Unfortunately after winning four US Rallycross titles, he fractured three vertebrae in his back during a jump landing in 2019, but incredibly, he recovered and went on to compete in rallycross until 2021. Racing drivers are something else, aren't they? 🤯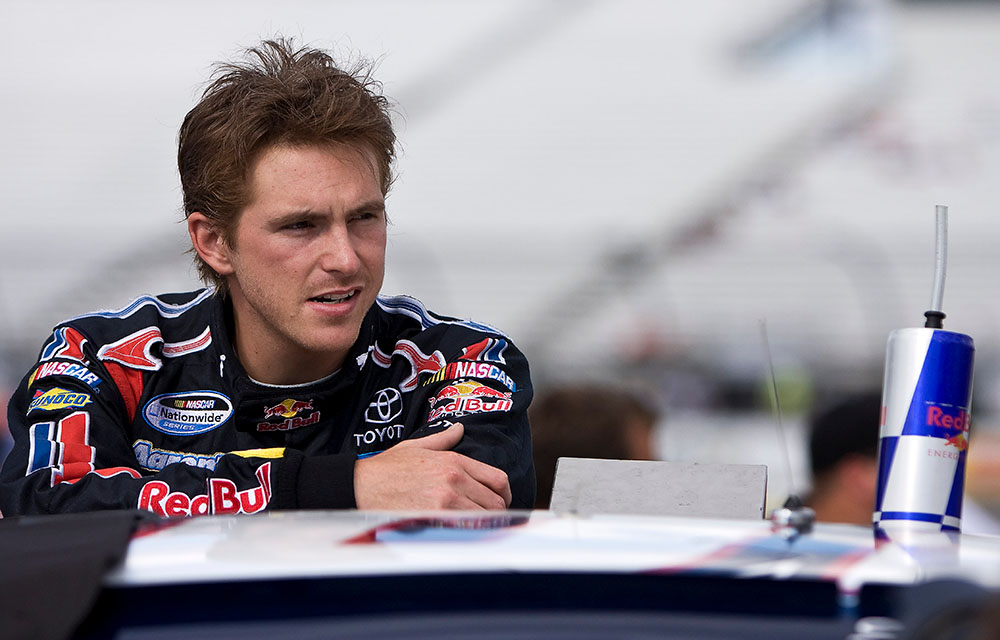 Are you a NASCAR fan? Or would you consider giving it a try? Let us know in the comments.