Happy 10th anniversary to "MULTI 21, SEB. MULTI 21". We can't quite believe it's been a full decade since one of the most deliberately disobeyed team orders ever to grace this earth. Sebastian Vettel, in his villain era, was just something else. 
Don't remember that? Let us jog your memory. That iconic sentence was uttered by a scowling Mark Webber to his Red Bull teammate at the 2013 Malaysian Grand Prix after Seb completely ignored a direct team order to maintain position, passed Webber and went on to win the race. Classic.
It wasn't the first of their clashes, but it's definitely the most remembered.
On this historic occasion, we thought what better way to celebrate than to look at six other team order controversies that live on in the history of the sport.
AUSTRIA 2002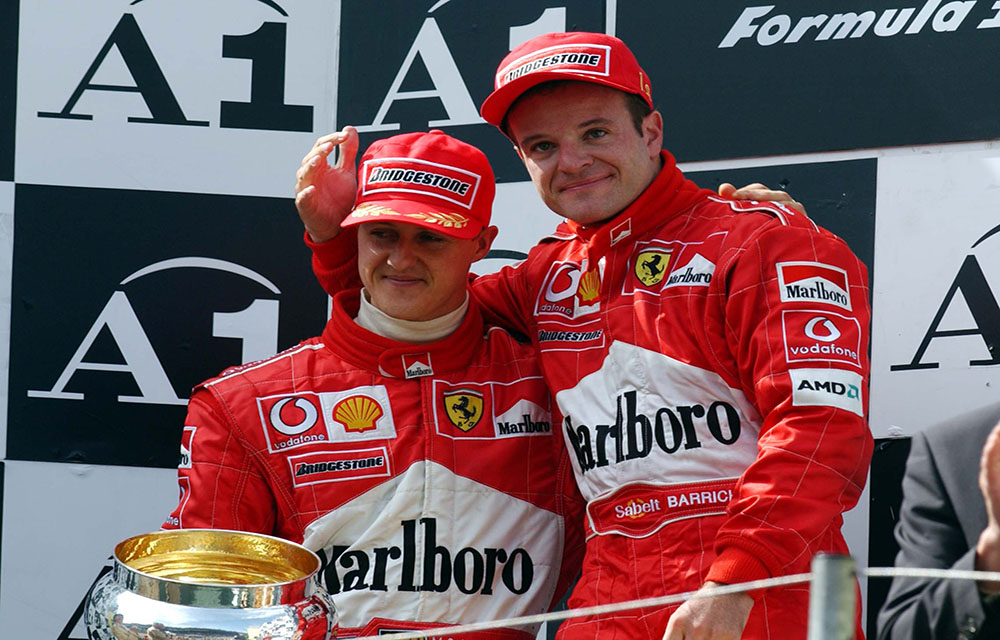 You could probably go back and throw a dart at any race involving Michael Schumacher and Rubens Barrichello and find some type of instruction from the team. But this one is extra special, as the incident convinced the FIA to put an official ban on the use of team orders to affect the result of a race.
Imagine having the drive of your life, cruising to the finish line to a well-deserved victory as you count down the laps until you see the chequered flag… and then you're asked to let your teammate past so they can collect maximum points to help towards their drivers' championship bid. Gutting.
Well, that's what happened to Barrichello. He obliged – eventually – and slowed to let Schumacher pass. They stood on the top of the podium together, and Michael gave him the winners' trophy, but those blatant actions saw them both fined $1million for breaking the sporting regulations 😬
SINGAPORE 2008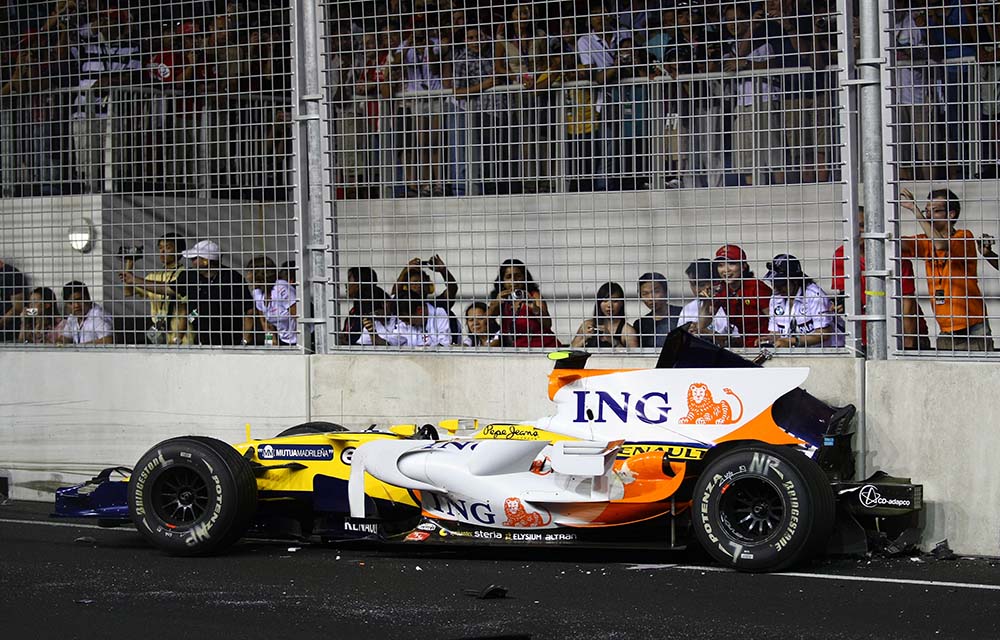 OK, this is definitely one of the most extreme examples we could've mentioned in here – but it's still technically a team order, even if we didn't find out about it officially until the following year when Nelson Piquet Jr spilt the beans.
Yep, he received instructions from Renault telling him to crash on purpose during the 2008 Singapore Grand Prix. This is of course crashgate, as it's commonly known – one of the biggest controversies regarding team orders in F1's history.
Renault had struggled to match its previous success in 2008 and only had one podium going into Singapore. But it was on good form with Fernando Alonso on F1's first visit to the street track – until at least a fuel supply problem in Q2 consigned him to 15th on the grid.
So, what would any normal, morally responsible person do? Tell one of your drivers to crash just after the other pitted, of course!
Piquet doing this created a safety car period, which elevated Alonso into the lead and set him on the path to victory. Sigh.
GERMANY 2010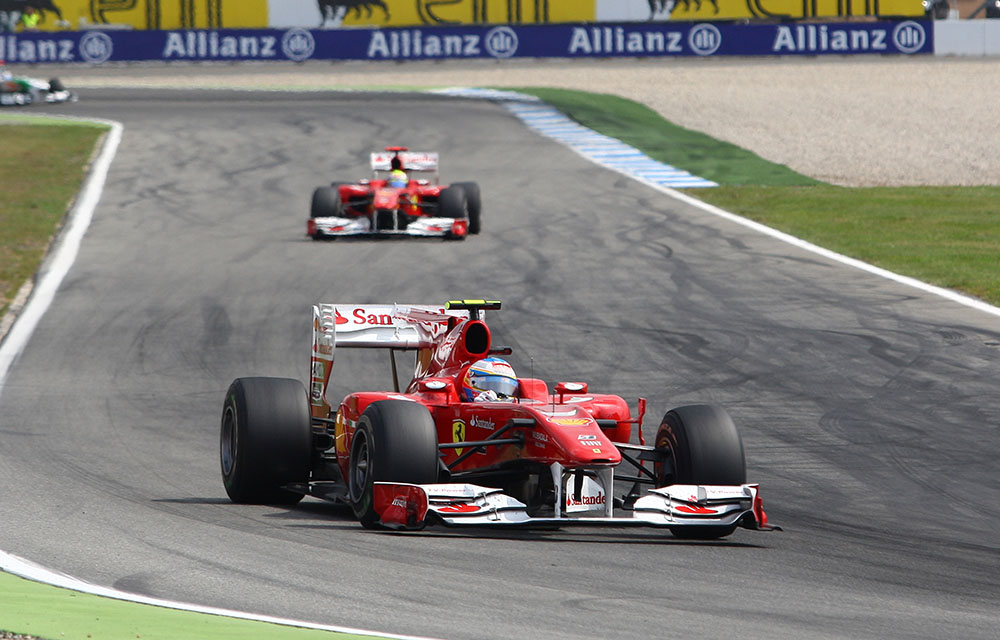 Oh, look, Fernando Alonso again. Why is it that whenever there's trouble, he's always around? 😂
This example perhaps wouldn't be so controversial nowadays, but in 2010 team orders were still officially banned. But who cares when you're Ferrari? They did a terrible job at trying to disguise the team order that wasn't a team order, with engineer Rob Smedley saying to Felipe Massa very bluntly: "FERNANDO IS FASTER THAN YOU."
Massa understood the 'cryptic' message and obliged, pulling aside to let Alonso through. Although, at the end of this season, the FIA lifted their ban on team orders stating that it was just too difficult to police.
ABU DHABI 2016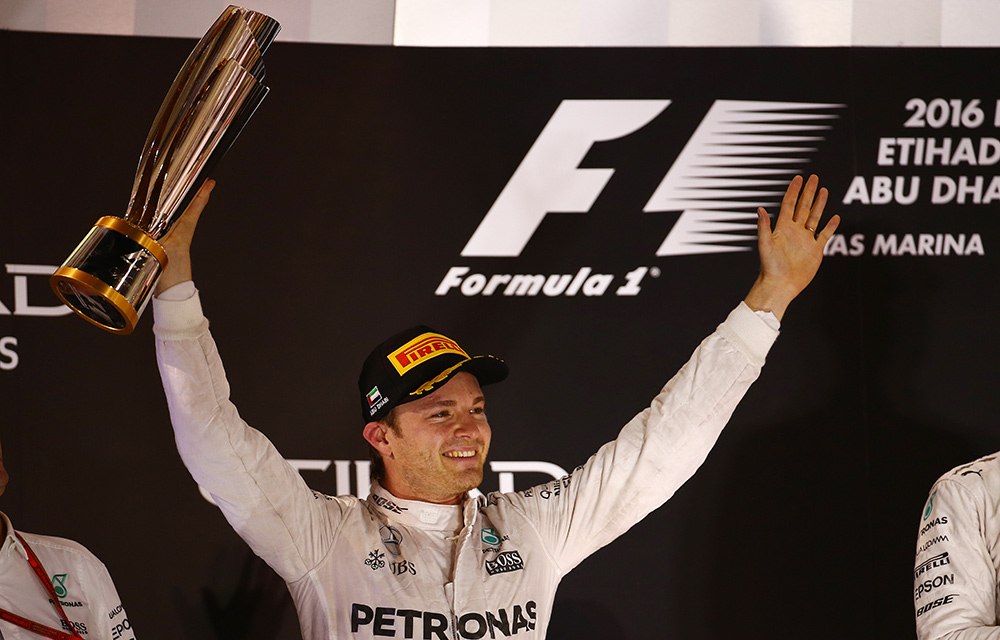 This might not be your typical team order clash, and you probably weren't expecting to see it in this list. But here it is!
Lewis Hamilton did all he could to try to claim the 2016 title. His teammate, Nico Rosberg, needed to finish third or above to clinch the championship. Besides pitstop periods, Lewis led the entire race, and Nico looked comfortable behind him.
That was until Lewis started to slow down and back up a little. Even when told by his team to stop he defied those orders and continued to back Nico up over the final few laps, allowing Max Verstappen and Sebastian Vettel to close up on Rosberg – though it ultimately wasn't enough for Lewis to snatch the crown.
A very dominant and somewhat toxic year of racing.
BRAZIL 2022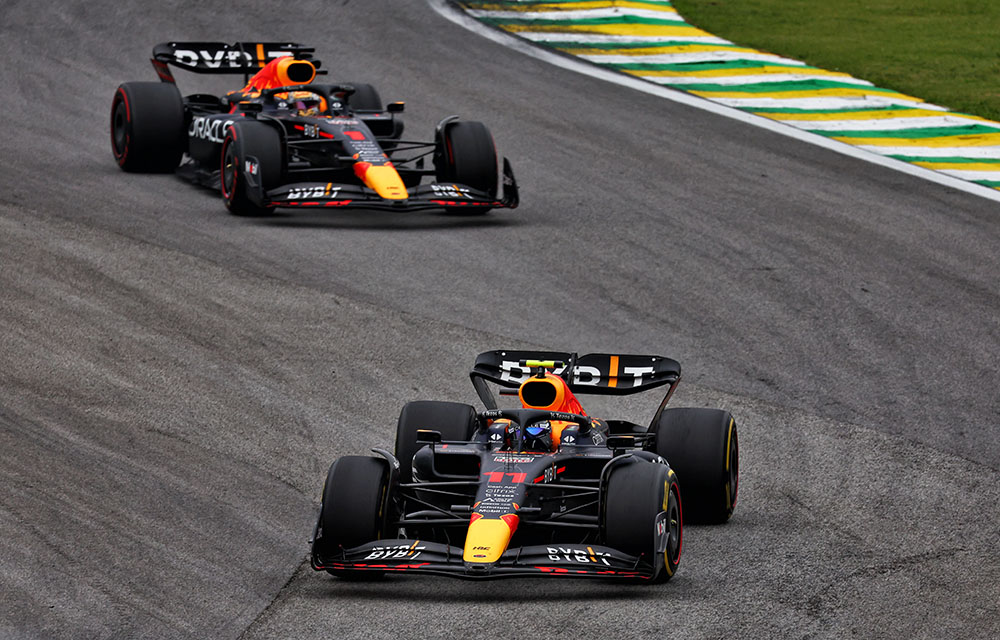 One of the most recent examples of team orders was at the 2022 Brazilian Grand Prix.
In the closing laps of the race, Sergio Perez let Max Verstappen through to try to hunt down Fernando Alonso and Charles Leclerc. The move was made in an attempt to get Verstappen to snatch points away from Charles, who was fighting with Perez for P2 in the drivers' championship at the time.
Verstappen failed to do so and was asked to allow Perez back through for sixth place. However, as we know, that didn't happen. He said on the radio: "I told you already last summer, guys don't ask that again to me. OK? Are we clear about that? I gave my reasons, and I stand by it."
Those reasons – supposedly relating to events of the Monaco GP weekend – were heavily discussed online, and Red Bull was forced to release a statement explaining how events unfolded with regard to the request made to Verstappen, claiming, "as a team, we made some mistakes". Hmm 🤨
We wonder what our next controversy will be!