Brawn: The Impossible Formula 1 Story has officially dropped to Disney+, but behind the scenes here at WTF1, I was super lucky to get a sneak peek at the four-part docu-series a couple of weeks ago and, well, I loved it 🤩 
It goes without saying that if you want a totally spoiler-free experience, this probably isn't the article for you. But if you've already immersed yourself in the incredible story of Brawn GP or are curious to know more before you watch… read on!
THE ALREADY MAGICAL STORY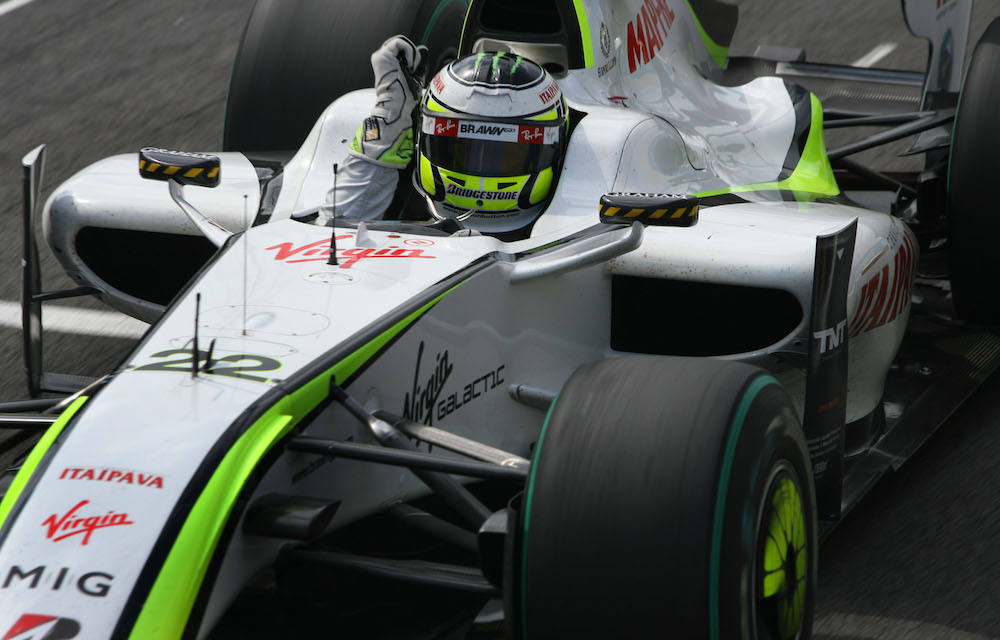 If you're already familiar with the story of Brawn GP, you'll know what a fairytale it is. If this wasn't a documentary, at times, you could believe that this was complete fiction. It's one of the most unbelievable and heart-warming stories in F1 history.
It's your classic story of zero to hero, the grit and determination shown by everyone involved in the team – including some who stayed on to work with Mercedes from 2010 and are still there now – is something that we will never get in Formula 1 again.
Despite already having a car for the 2009 season built, a sudden Honda exit towards the end of 2008 left team boss Ross Brawn and CEO Nick Fry scrambling to keep the team on the grid.
Unbeknown to them at the time, the car was ridiculously quick (thanks to the infamous double diffuser that their rivals took every opportunity to stop – things really don't change much in F1, do they?) and with only one-third of the normal budget to compete with for the entire season, they did the impossible.
I, for one, am absolutely thrilled that this beautiful story about a team that was bought for £1 in the midst of a dark financial crisis won the drivers' and constructors' championships has been brought to light.
THE PRESENTER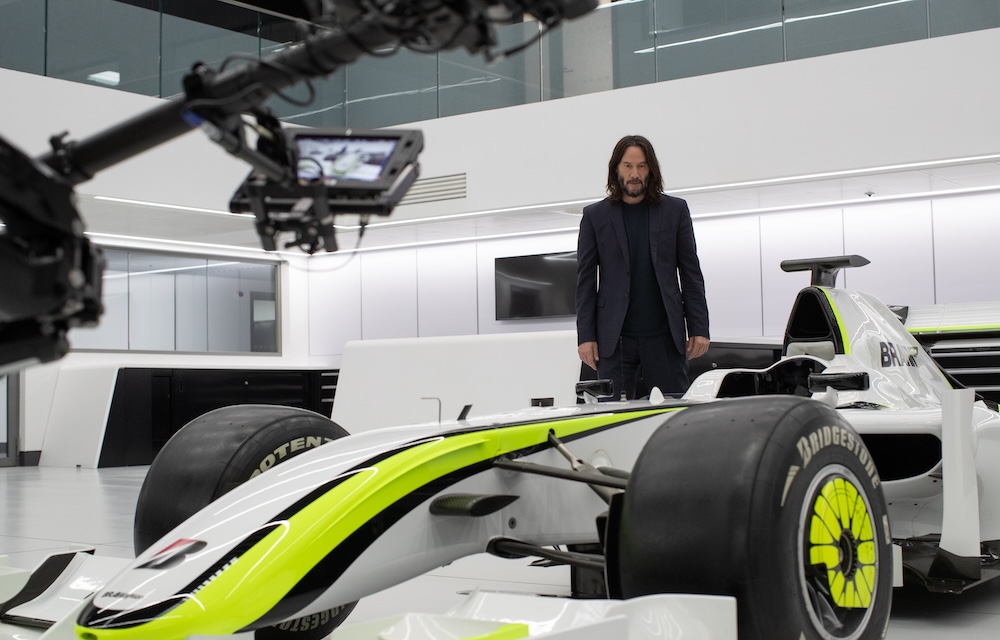 This may seem a little odd, right? Of course, the presenter of a documentary will be one of the prominent features – that's why they were hired. Also, it's Keanu Reeves. Everyone likes Keanu Reeves.
But I feel like he deserves a special shoutout for this docu-series. He's never been one to shy away from admitting he's a huge F1 fan, and it becomes glaringly apparent through the documentary just how much he adores the sport.
No, he doesn't know everything there is about F1, and that's what actually makes it even better. You feel like you're on this journey with him to discover more and more about this underdog story, and his enthusiasm shines through with every interviewee he sits down with – more on that later.
THE ROLLERCOASTER OF EMOTIONS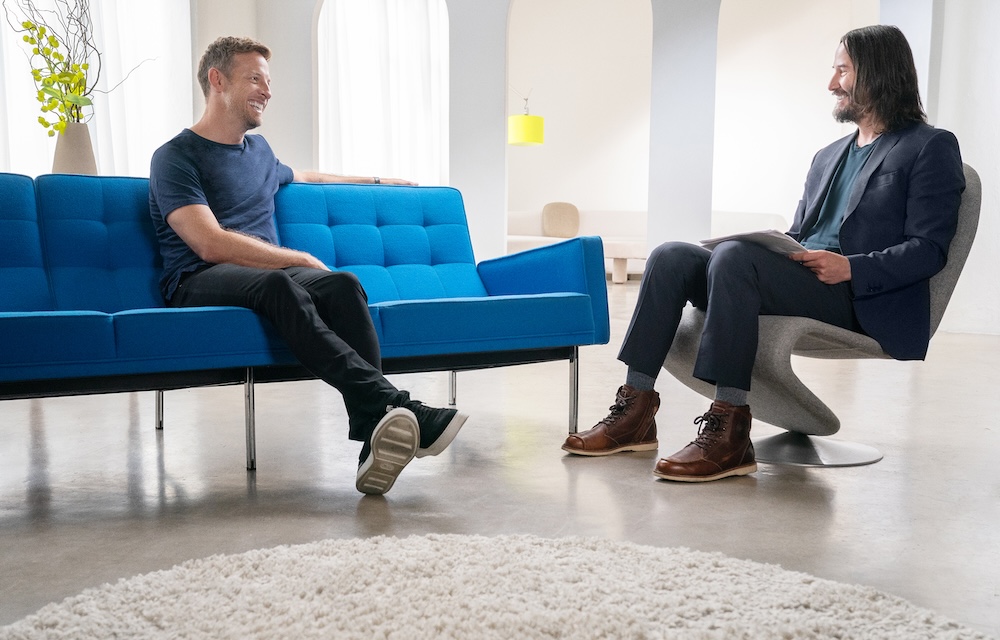 I can't lie – I cried. I laughed.
Whilst I can never use my emotions as a complete test of how good something is (last week, I cried at MasterChef), I would say that it's a great reflection of how indulged in the story I was, despite already knowing what happened.
There's drama, wholesomeness, friendship, rivalry, and although that sounds like it would make a great pantomime, it's well-told.
I don't want to say too much on this because it's something I don't want to give away, but trust me, just have the tissues ready, just in case, okay?
THE FACT IT'S MADE FOR ALL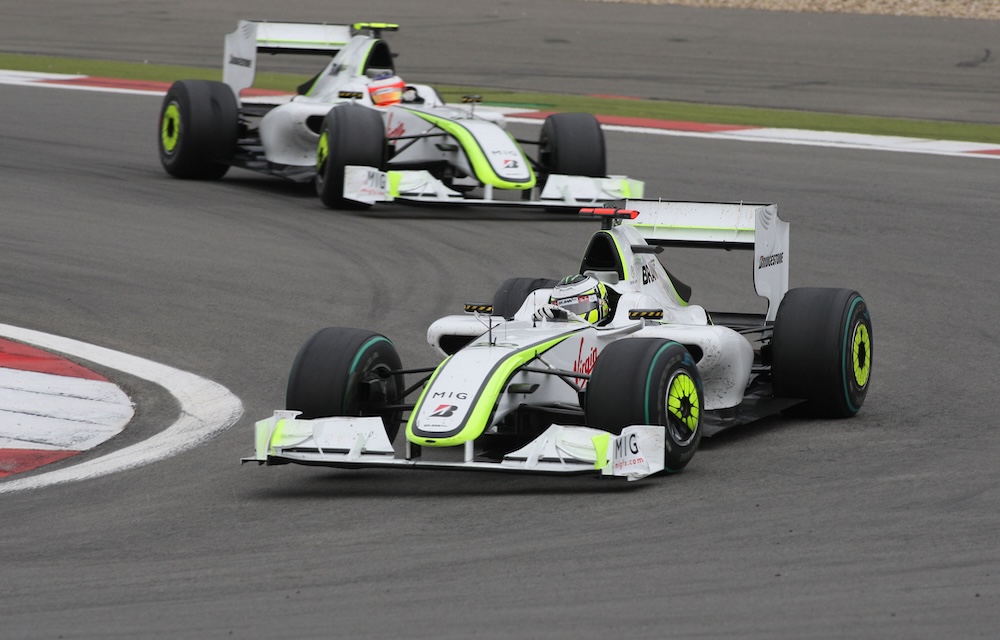 Possibly one of my favourite things about this docu-series.
However long you've been an F1 fan, there may be terminology that you are still familiarising yourself with, personalities you don't quite know yet, and a lot of technical aspects that, quite frankly, still blow your mind, but none of that matters when watching this documentary.
I'm not going to sit here and pretend that I could list off every single part of an F1 car and tell you exactly what it does and why – though I'd still give it a good go. So, going into this series, I was very wary of that, especially knowing the double-diffuser drama was an inevitable talking point.
But, every "need to know" is explained briefly and to the point for everyone to understand. I loved that, and I definitely learnt something new.
THE INTERVIEW ROSTER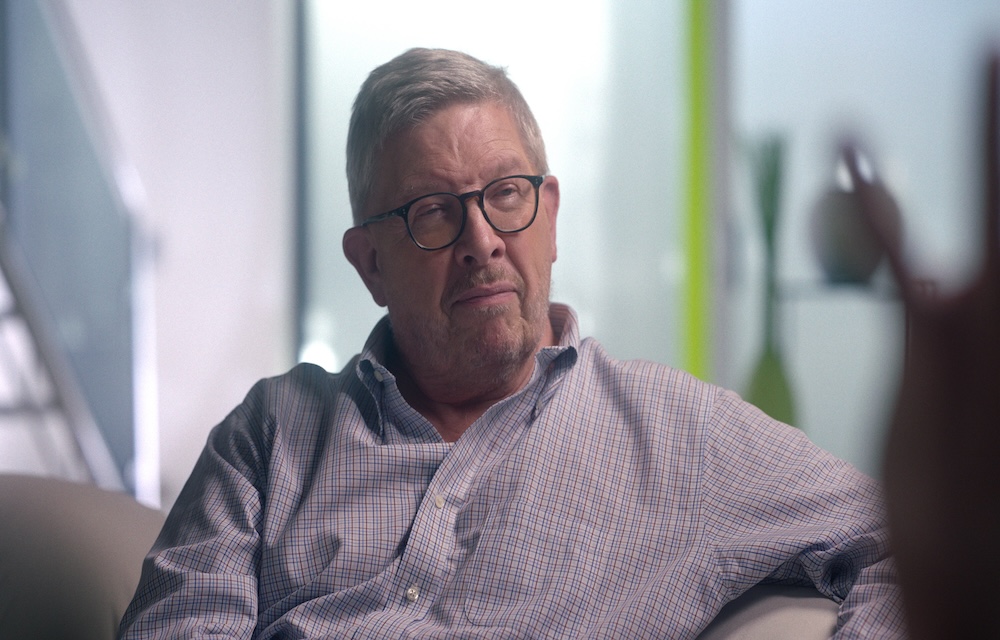 Personally, anything with Jenson Button makes it a 10/10. On a personal level, I'm a huge JB fan. He is the reason why I am here writing this today, which feels heartwarmingly full circle, but obviously, we had to hear from the man himself.
His insights into the season are just beyond comparable, both on track and his own mentality throughout what became a challenging season for him. As mentioned earlier, if you are in your emotions as much as I am, he will make you cry and laugh throughout the entire four-part series.
Other mentionable names, we have Christian Horner (who is his typical self, by the way), Rubens Barrichello, Luca di Montezemolo, Andrew Shovlin, James Vowles and, of course, Nick Fry and Ross Brawn themselves.
As with everything, if you asked two people for the same story, they would never give you exactly the same account – so the amount of different interviewees just adds more layers onto an already stacked story.
Overall, I cannot recommend it enough, and I will be watching it all over again tonight on Disney+ 🫶