Saudi Arabia's Jeddah Corniche Circuit was a controversial addition to the Formula 1 calendar. Such a super-high-speed track created a real challenge for the drivers, and there's been some great racing too. Shame about the heavy accidents, though – oh, and the missiles… 😬
But anyway, the circuit was modified after the first race in 2021, to make it easier for drivers to see ahead and help avoid some of the frightening pileups we saw. And now the circuit Sergio Perez called "the most dangerous place in the calendar" has received further alterations before F1 returns next March.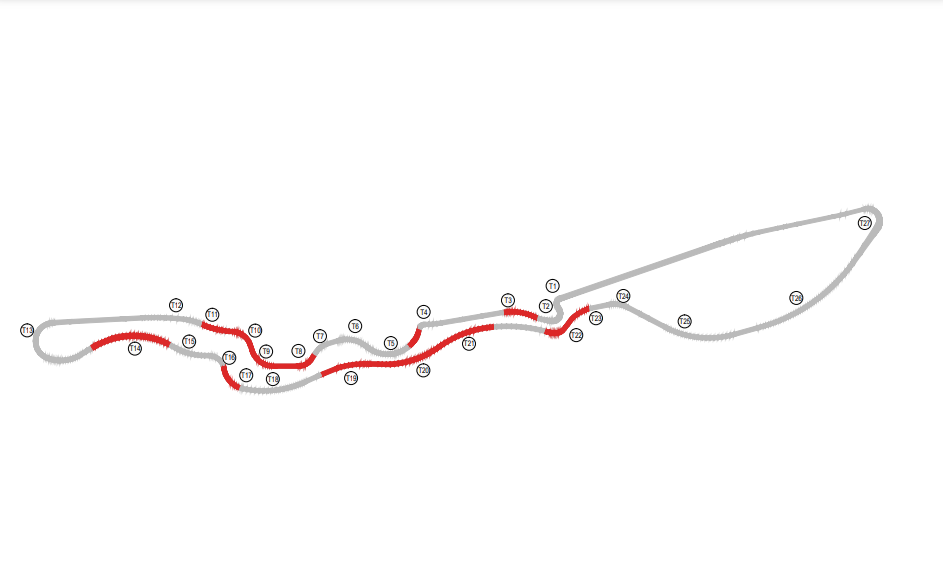 The Saudi Motorsport Company, which operates the circuit and promotes the grand prix, has again moved fences back to help the drivers see further ahead through some of the flowing sequences of corners, while adding a new kerb to the Turns 22-23 esses to try to slow F1 cars down a bit here.
Other kerbs have been modified at Turns 4, 8, 10, 11, 17 and 23 to make them more forgiving. This includes the section where Mick Schumacher had his massive qualifying accident earlier this year.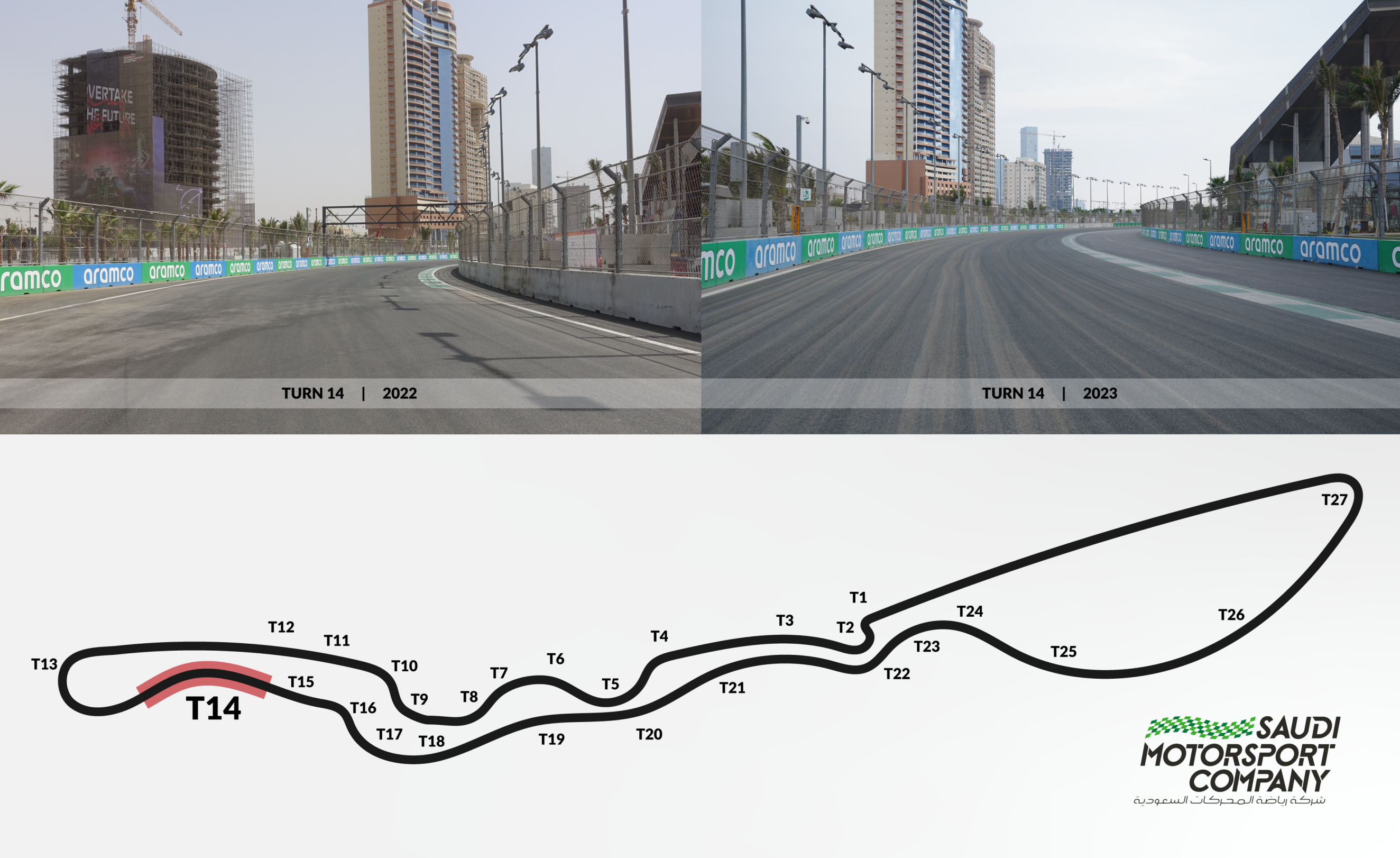 So called 'rumble lines' – think the bumpy outer white line on a motorway that makes the car vibrate if you drift out of lane – have also been added at Turns 3, 14, 19, 20 and 21.
"The evolution of the Jeddah Corniche Circuit continues apace and we are excited to add these further tweaks to our magnificent track as a result of positive consultation with the FIA, F1 and the drivers," said Saudi Motorsport Company chief executive Martin Whitaker.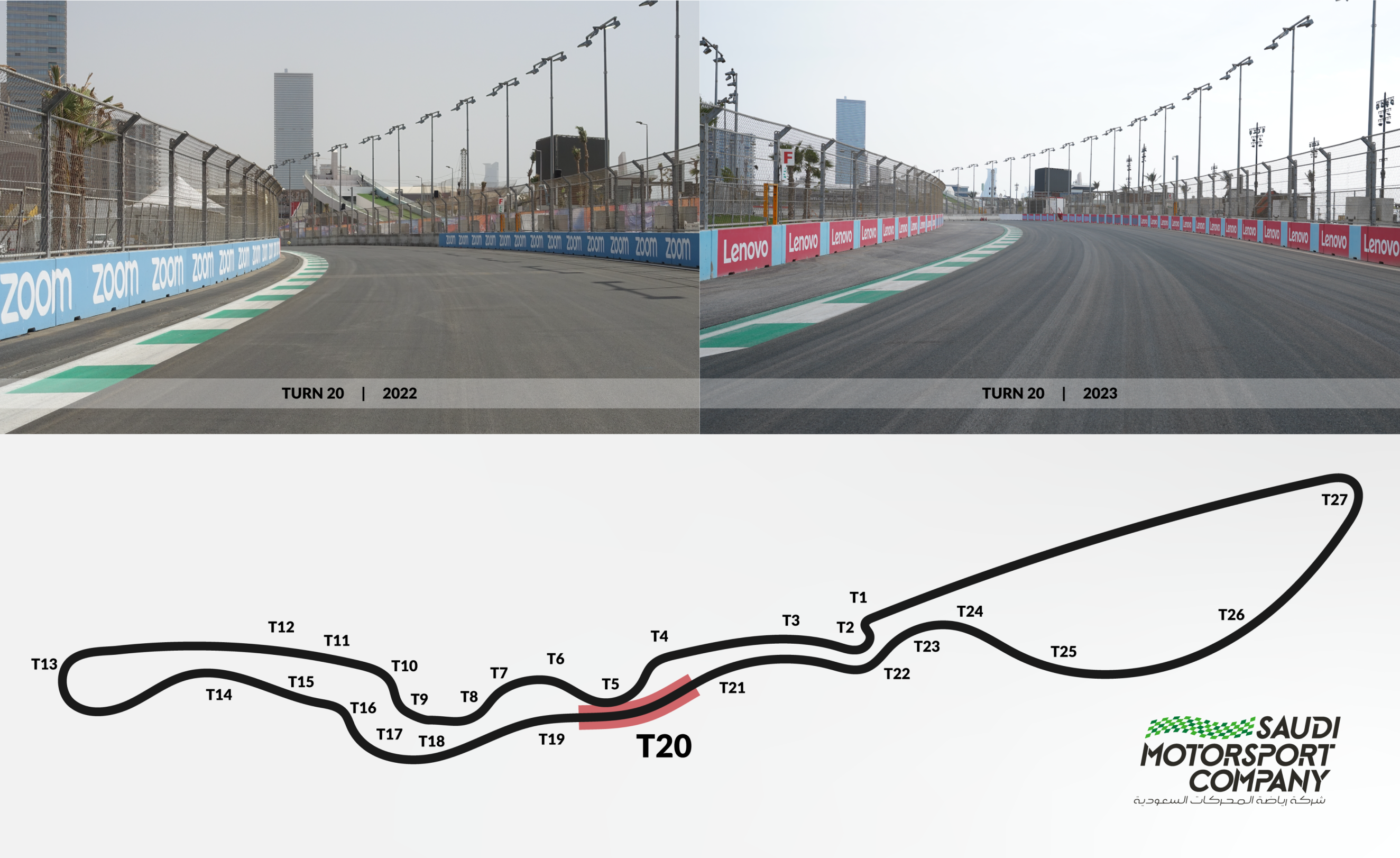 "We are confident these changes will lead to even faster, more exciting and – crucially –  safe racing and we can't wait to see the world's greatest drivers battle it out here under the lights again in 2023."
Is Saudi Arabia one of the races you're looking forward to next season?