Ferrari has brought some rather significant upgrades to the Spanish Grand Prix – as you may have already seen. In particular, their new revised sidepods have caught the eyes of F1 fans as they look strikingly different to their previous design.
They certainly look ominous, but Charles Leclerc isn't expecting any "big miracles."
Although I'm sure Ferrari hope their new upgrades improve performance in some way, Charles says that is not their main aim. Is this case, consistency is key. Or at least, making the car behave itself a bit better in races.
After all, Ferrari haven't been slow this year, but they have been bad at being fast over a whole race distance, with just one grand prix podium to their name in 2023 despite Charles' qualifying speed.
Ferrari's new revised sidepods 👀🔍 pic.twitter.com/lRaxhHwhVA

— WTF1 (@wtf1official) June 2, 2023
They are keen to make good use of the new parts arriving for Barcelona, a track often used for testing in the past and "the perfect track to see whether this upgrade is going in the right direction or not." Leclerc states the upgrades will help "understand where we are, so we can confirm our weaknesses".
Talking to the media, including The Race ahead of the Spanish Grand Prix, Charles said: "At the moment, the thing is we have an extremely peaky car that in qualifying on the one-lap pace with new tyres, the wind that we know exactly, we know how to drive the car, it's OK.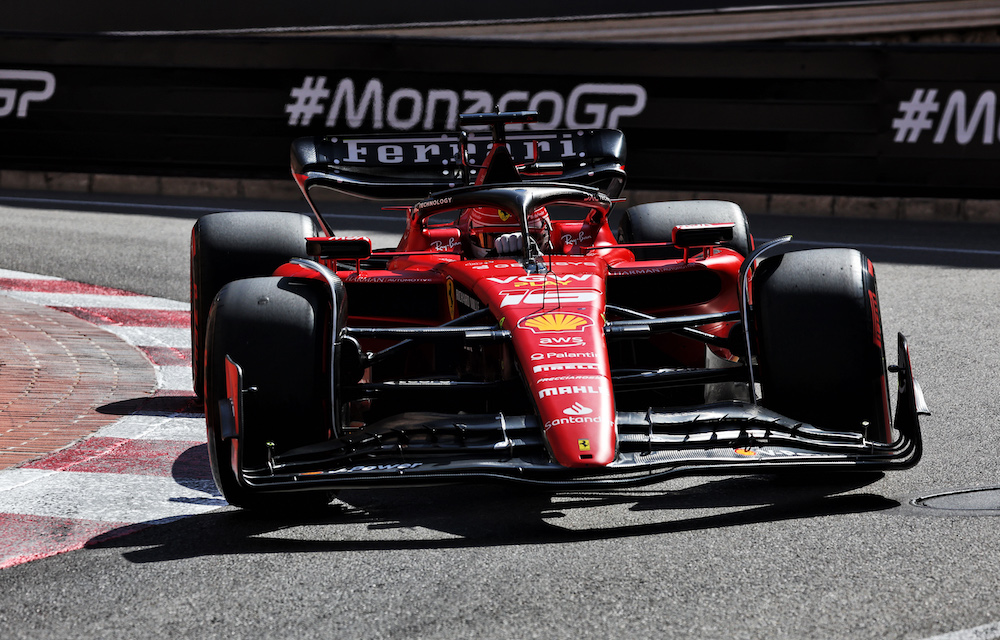 "As soon as we go a little bit out of those conditions, the car becomes… we lose so much downforce overall. So we have been working a lot on that on this new car.
"So, this should help us to… not gain that much performance but at least be a little bit more consistent throughout the weekend, which will helpfully help us to have a better result on the Sunday."
During the first practice session on the Spanish Grand Prix, only Carlos Sainz ran the upgrades – and they didn't seem to make much of a difference pace-wise, with Leclerc finishing ahead of Sainz in P8 and P9.
It may not happen this weekend, but is this the start of Ferrari's comeback?