The one weekend Toto Wolff isn't in the garage over a race weekend, and his drivers go rogue. If he's anything like us, he would have been watching behind his hands, hoping there were no collisions. And, there weren't… just.
Lewis Hamilton and George Russell were very close to contact on two occasions throughout the Japanese GP.
The battles began early on when George executed a rather daring lunge on Lewis at the final chicane, but it didn't last long, as Hamilton regained the position moments later. The two of them then went wheel-to-wheel, with Russell venting his frustration over the team radio, saying: "Are we fighting each other or the others?"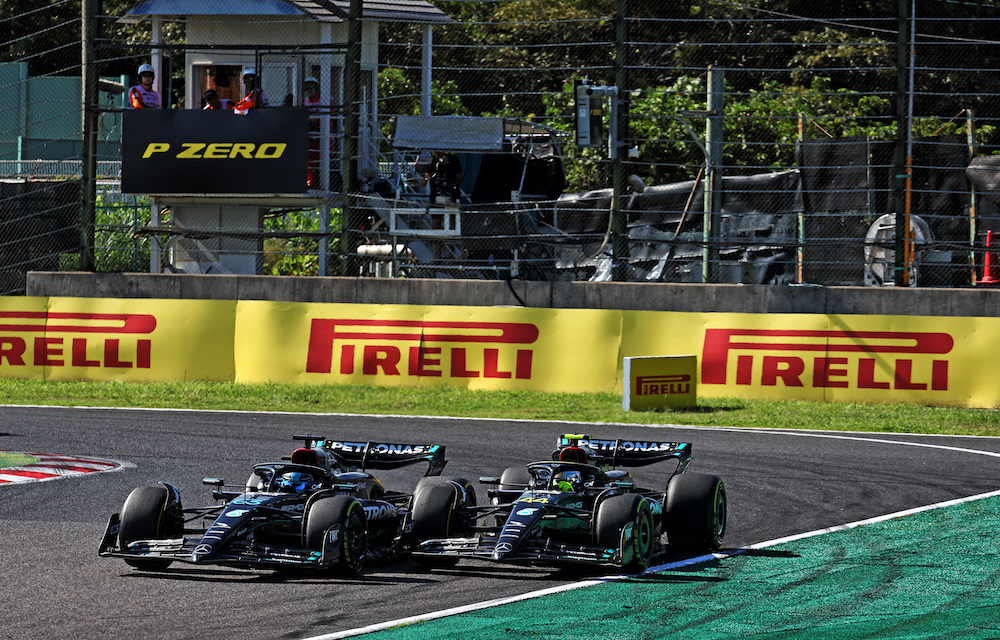 While many fans on social media weren't too pleased with their battle, and despite his own initial concerns over the radio, George said there were some positives to take away.
He told media including The Race: "I viewed it as good, hard racing.
"To be in a position to be putting him [Hamilton] under pressure and making moves on him, I was happy with. So I'll take the positives from that.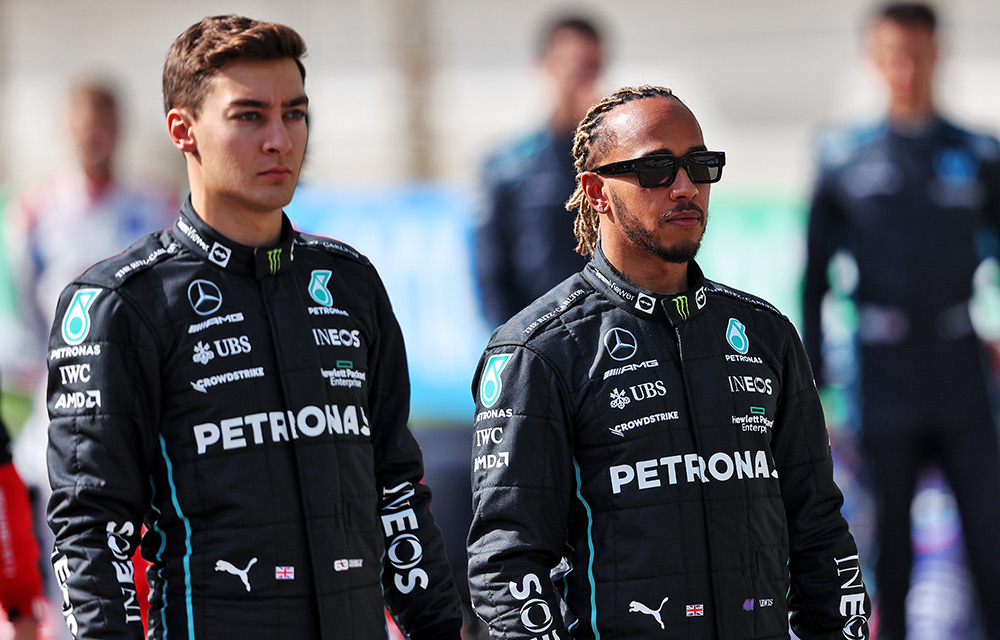 "The pace of the car on my side, I thought, was really strong considering how difficult to drive the car's been this weekend. Just hard, fair racing. Of course, we lost a bit of overall time fighting with each other, and again, you are a bit frustrated on the radio. But that's just part of racing."
When asked about his radio messages, which suggested Mercedes ask the pair to stop fighting, he said: "It's just both of us lost time to the other cars around us.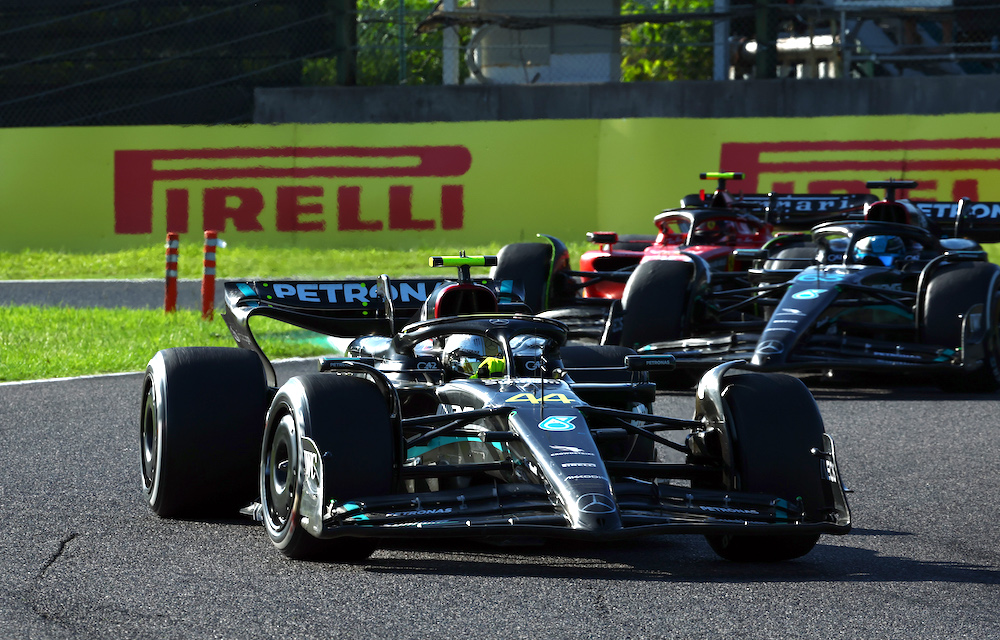 "It's something, as I said, we're not going to give a position up easily to one another. It was still early on in the race. I had more pace, but he was the car that was ahead.
"As I said, it's part of racing, we're not even going to discuss it, there's nothing to discuss. We've got bigger fish to fry, which is how do we make our car go quicker?"