If you watched the Bahrain Grand Prix, you'd have seen a dominant Red Bull 1-2, and without sounding too salty (because you could argue that in most F1 seasons, there's a dominating figure), it looks like Max Verstappen is well on his way to securing his third championship title.
The nearest rival to either of them was Fernando Alonso, who finished 38 seconds behind, in third place after Charles Leclerc retired mid-race with an engine issue. It's okay to cry, we won't judge.
Mercedes, especially Toto Wolff, has been quite open about their struggle for performance. Even George Russell has put Red Bull into an entirely different league above the rest of the field—a fair comment considering how quick Max was to race off into the distance yesterday.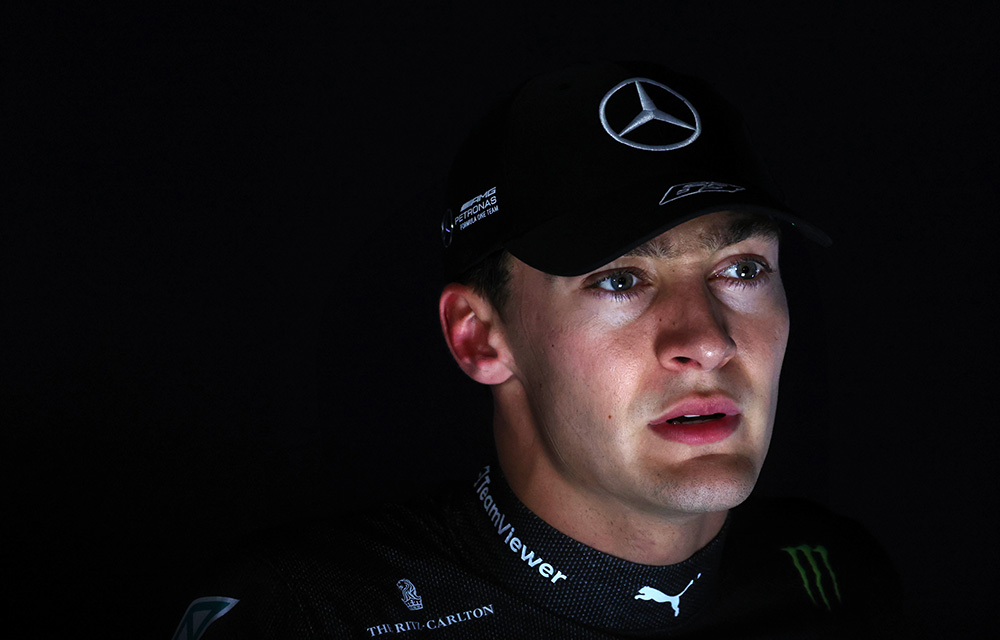 Actually, George expects that the Bulls should be able to win every single grand prix this year. That's 23, in case you were wondering 😳
He said: "Red Bull has got this championship sewn up, I don't think anyone is going to be fighting with them this year. I expect they should win every single race this season, that is my bet.
"With the performance they've got, I don't see anyone challenging them. Their pace seems weaker this weekend than it was in testing, which was a bit strange.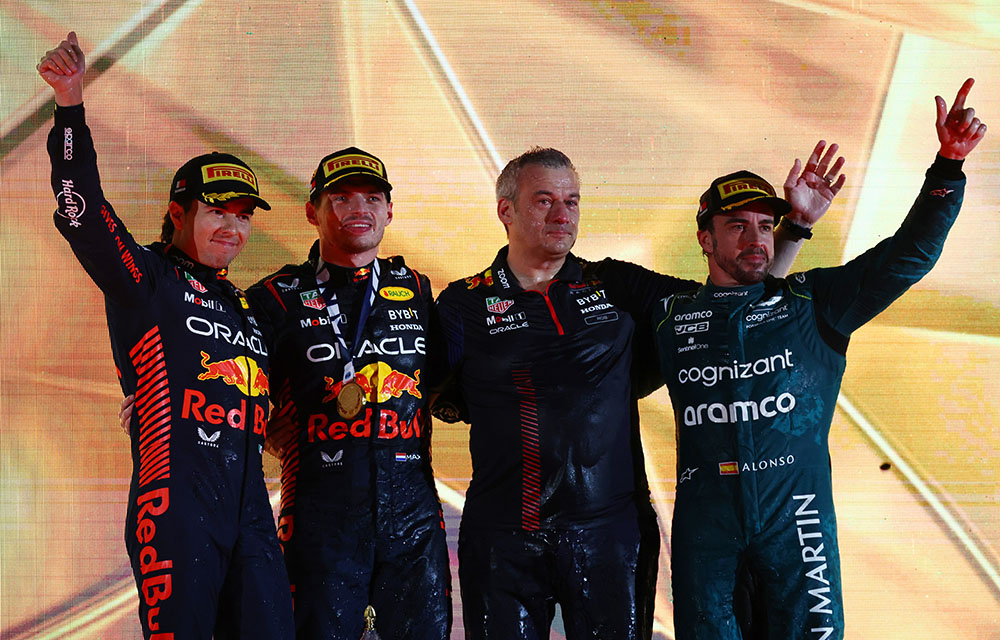 "But you know, they've got it easy at the moment, and they can do what they like. They might not get on pole all of the time because we know that Ferrari are very competitive in qualifying. But when it comes to race pace, I think they're in a very, very strong position."
Is it too early to say congratulations? 😅
Can you see Red Bull winning every F1 race this year or is that unrealistic?