How far the mighty have fallen! They've got nine Drivers' Championships in history, eight Constructors' titles and 124 victories to their name – but three races into the 2022 season and Mercedes don't look like they're going to be adding to that total anytime soon.
Rather than fighting Max Verstappen and Charles Leclerc for the win, Lewis Hamilton and George Russell were fighting just to make it into the top 10 during the Imola Sprint and they didn't even manage that!
Staring the hard truth in the face, a pessimistic Hamilton admitted that he's counted them out of the title fight already.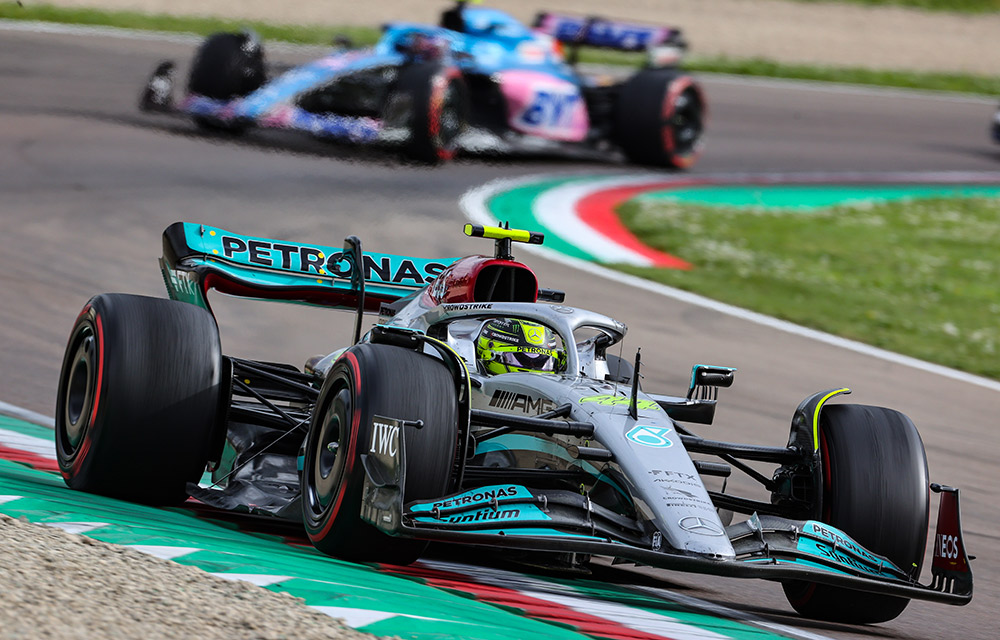 "We're obviously not fighting for this championship but we're fighting to understand the car and improve and progress through the year. That's all we can hope for right now," he told Sky Sports F1.
Misery sure does love company, as his team boss Toto Wolff shares the seven-time World Champion's frustrations, claiming that the W13's lack of pace makes him want to strangle himself. YIKES 😬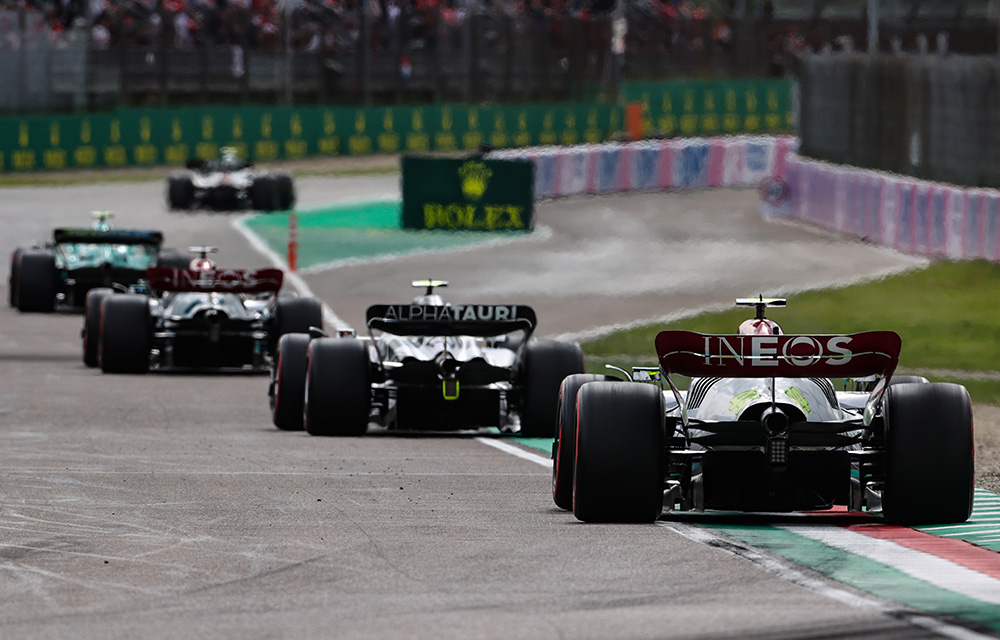 Speaking to select media, including The Race, Wolff declared: "We are four races in and probably today marks the low of these first four races.
"It's obvious that we are not anywhere near the fight at the front. It would be pretty unrealistic to claim to have a slot among the front runners, who are fighting for the championship.
Our starting grid for the Grand Prix is set! 🔥

Who will you be cheering on? 🙌#ImolaGP #F1 pic.twitter.com/xAh0KI5fDJ

— Formula 1 (@F1) April 23, 2022
"I think points scoring needs to be the minimum, but this is not where we set our expectations and therefore this weekend is a complete write-off."
Mercedes' drivers line up 11th and 14th on the grid for Sunday's race, so their quest for points won't be easy. With the Red Bull, Ferrari, McLaren and Haas duos plus Alfa Romeo's Valtteri Bottas and Alpine's Fernando Alonso ahead, they'll be hoping for an Imola miracle.
Are Mercedes still in the 2022 title fight? Let us know your thoughts in the comments below.