Welcome back to another edition of our new series, Hot Takes Wednesday: Extra Heat 🌶️
As you may know, Dre hosts a show on the WTF1 Podcast called Hot Takes Wednesday. In this show, we take your spiciest F1 takes, and we rate them on a scale of 1 to 5 – 1 being that we strongly disagree and 5 that we strongly agree. 
On this week's show, Dre was on with WTF1 Talent and Tiktok star Ellie Prophet, to sit down and discuss your takes. If you want to listen to it in full, the episode is down below, and don't forget the show can be found where all major podcasts are available (Apple, Spotify, Google, you get the drill).
Here on HTW: Extra Heat, we're going to take a handful of the takes from the show and get the whole team to weigh in on your spiciest F1 opinions! 👀
Take #1: "Sprint formats must be changed. F1 should go all the way in the entertainment direction. It's only for 8 pts, it won't impact the championship fight but will give backmarkers a chance to make a difference and will truly spice up the sprint."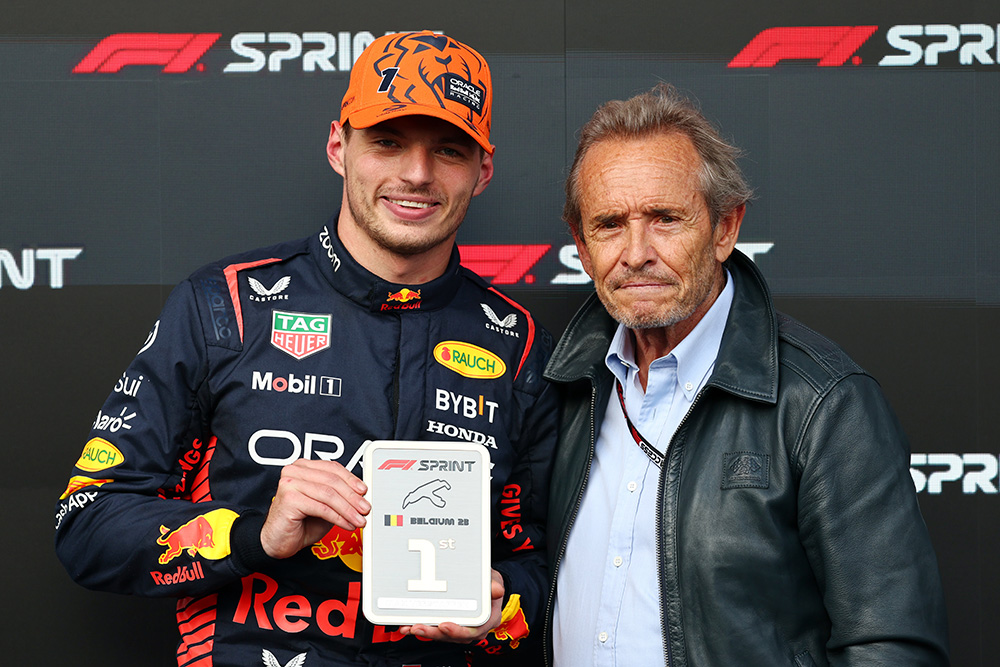 Dre: Yes, yes, YES. The sprint has always felt contrived to me, a consequence of the cars themselves not being great for racing. And while 2023's sprints have been mostly fine (the rain likely helping in Austria and Belgium), I think they give away too much about the state of the Grand Prix on Sunday. If you're going to try and improve "The Show", go all the way with it. It's time for reversed grids because, for me (ironically), the sprint race is just too safe a format to be captivating. Rating: 5
Charley: If by changed, you mean binned, absolutely. I honestly don't think anything can be salvaged. Throwback to 2021, it was my first ever grand prix weekend, and the first time I saw F1 cars race in real life was ruined by a processional sprint. Maybe I just hold a slight grudge. This season's sprints have been okay, and as a McLaren fan (big up Piastri), I'll be slightly biased about the Qatar sprint in particular, but I'm still not a fan. If they are adamant to keep trying, then a reversed grid is the way to spice it up. Rating: 4
Hannah: Personally, I'm not completely against sprint weekends, as I would never complain about more racing, but I completely understand why people might be against it. That being said, now that 'Sprint Saturday' doesn't affect Sunday's race, I think it's the perfect opportunity to try something different, like a reversed grid or one-shot qualifying. Use this unique format to experiment a little! Rating: 4
Take #2: "If it weren't for his big personality, Daniel Ricciardo's career would be cold in the ground."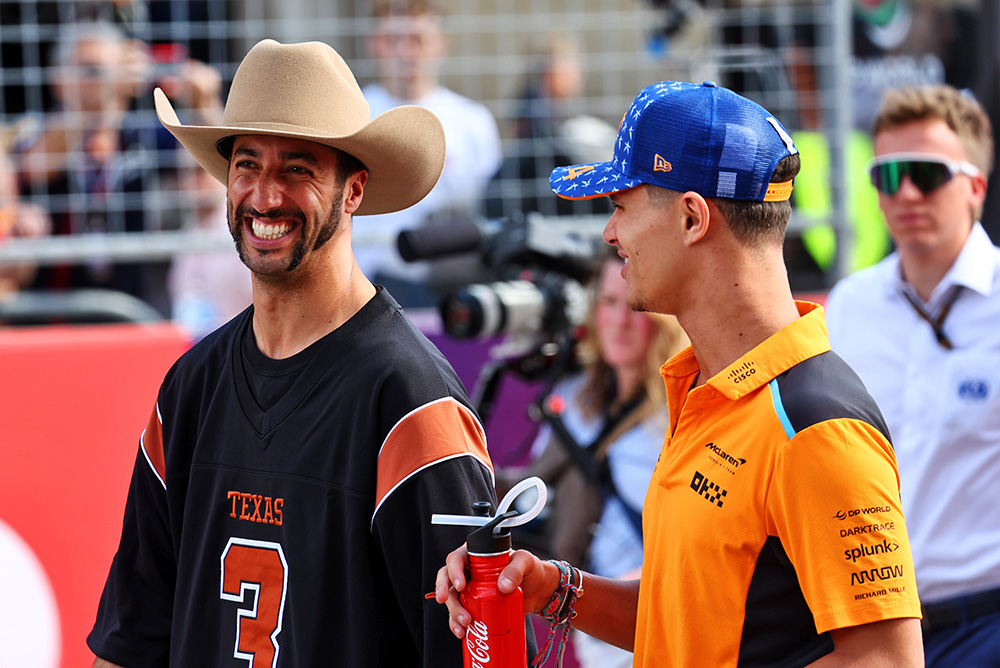 Dre: This sport moves fast, man. I don't think Christian Horner brought him back because he thought: "Yes, think of all those DTS fans, that'll prop us up!". It's because Red Bull has a driver quality problem and Ricciardo's in a weird place in his career. At Renault, he was brilliant (seriously, dig up his 2020), but the McLaren tenure has put it all into doubt. After all, F1 is all about "What have you done for me lately?". And given the hand injury, it's still inconclusive to me just how much of the "real" Ricciardo we've seen. At least give it until the end of the season to properly evaluate where he's at. Rating: 2
Charley: Oooft, this one was personal. Look, I think it's hard to ignore the fact that Daniel Ricciardo is a marketable guy, and I do think on some level that when Red Bull brought him in as a third driver, there was an aspect to that. The man was flown to every Red Bull event you could think of – but he was also the perfect candidate to throw back into an F1 car when they needed it. This take just completely disrespects his career and what he has achieved (you know, 8 race wins, 32 podiums, 3 poles etc), there is more to Daniel than just a big smile, he's genuinely talented. Rating: 1
Hannah: I think Ricciardo has proven to us over the years that as well as having a big personality in the sport, he has the talent to be in F1. Think back to Monza 2021, and his days in Renault… This season there are a lot of variables that make his performances hard to judge, being off for half a season, and now spending 5 races out the car because of his wrist injury. But I definitely don't think he still has a career in F1 because of his personality. Being outgoing and fun in interviews will definitely help you build popularity, but having a laugh isn't going to get you past the checkered flag! Rating: 1
Take #3: "Hamilton's penalty has saved Perez's 2024 Season"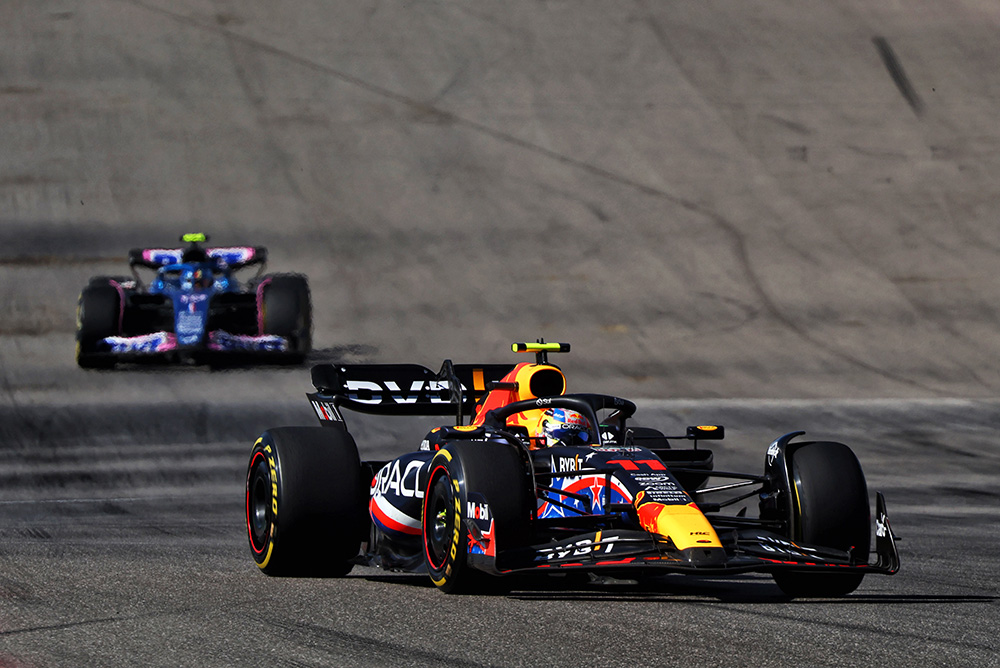 Dre: Not sure about this one, chief. Perez's COTA was fine, helped by the two shock DQs to bump him up to fourth on the day and push his safety net in the fight for second in the championship to 39 points. But if you ask anyone who genuinely thinks he shouldn't be in that seat for 2024 (it's me, I'm anyone), going from 9th to a quiet fourth is about the bare minimum to ask of a good driver in an otherworldly car. I don't think Hamilton's car being illegal on the day changes anyone's mind, one way or another. Rating: 1
Charley: I'll be honest, it sounds like Checo could come stone dead last over the next four races and he'd still be secure in his seat next year. I don't know what kind of hold he has over Red Bull right now, but if this were any other driver underperforming (you only need to look at RB's history) they'd be sent packing. Maybe I'm naive, but the way Christian Horner has spoken about helping Checo rather than dumping him makes me believe he'll be there in 2024 no matter what. P2 in the championship would just be an added bonus, I guess. Rating: 1
Hannah: If Perez gets 2nd in the championship, I feel like he is FAR more likely to keep his Red Bull seat for the entire 2024 season. If he doesn't, I think Red Bull will have to think more seriously about who they need in that seat to replace him. So Hamilton getting disqualified in COTA I wouldn't say is directly the reason he keeps his seat, but just a bit of luck that went Perez's way to help him secure a drive for himself next season. Rating: 2
Don't forget to listen to the full episode for even more takes, and sound off in the comments if there's anything you agreed or disagreed with! See you back here next week for another HTW: Extra Heat! 🌶️