The first two weeks of the 2022 summer break produced so much drama it could've been nominated for an Oscar (pun intended), and it's safe to say that 'silly season' is now in full swing. But it's not unusual for F1 to experience so much off-track drama…
SERGIO PEREZ AND RACING POINT
Although he's now in a secure seat at Red Bull, the future didn't look quite so bright for Perez back in 2020. After racing with Force India/Racing Point since 2014, everything looked fine and dandy for Perez – who had a contract to continue with the team until 2021. 
But when Sebastian Vettel lost his seat at Ferrari, Racing Point decided to jump at the chance of signing a four-time world champion to help lead their new Aston Martin project. This put Perez in a bit of a pickle, as team owner Lawrence Stroll wasn't exactly going to kick his son Lance out. So, Perez was the obvious choice to leave. 
Luckily, Perez managed to pick up a win in his final season with the team and that was enough to convince Christian Horner that Perez deserved a seat next to Max Verstappen for 2021.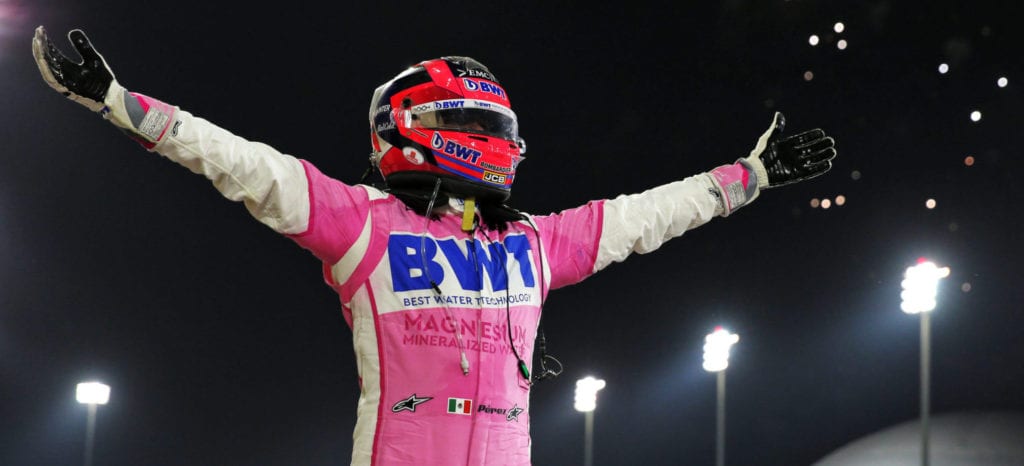 NIKITA MAZEPIN AND HAAS 
To put it lightly, Mazepin was the walking, talking meme of the grid in 2021. Nevertheless, despite Nikita's flaws, Guenther Steiner and Haas decided to re-sign the Russian for 2022 alongside Mick Schumacher. 
But when Russia invaded Ukraine during the first round of pre-season testing, Haas terminated Mazepin's contract and re-signed a familiar face instead: Kevin Magnussen. 
Mazepin blamed "cancel culture" for getting him kicked out of F1, and he's continued to claim that Haas still owes him money after cancelling his contract! 
Now that Haas is enjoying its best season since 2018, the team is probably not too bothered about letting Mazepin go.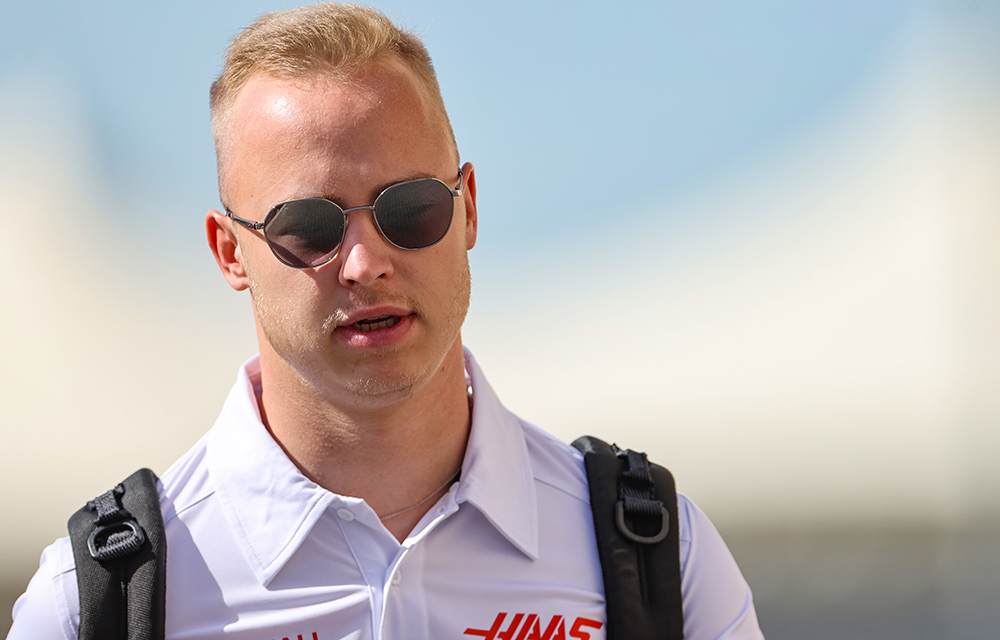 SAUBER AND ALMOST EVERYONE 
It's hard to find a contract mess as big as this one. Back in 2015, Sauber was enduring a period of competitive decline and financial instability. Arriving to the first race in Melbourne, Sauber reportedly had FOUR drivers under contract to race TWO cars. 
Sauber announced Marcus Ericsson and Felipe Nasr as its race drivers for the 2015 season, but Adrian Sutil (ousted to make way) and Giedo van der Garde (who did seven Friday practice runs for the team in 2014) both claimed they had valid contracts to race.
Van der Garde even turned up ready to race in Australia – but ended up taking Sauber to court instead. 
A settlement was eventually reached and Sauber raced with Ericsson and Nasr throughout 2015 – but a PR disaster isn't exactly the best way to kick off a new season! 
What a drama!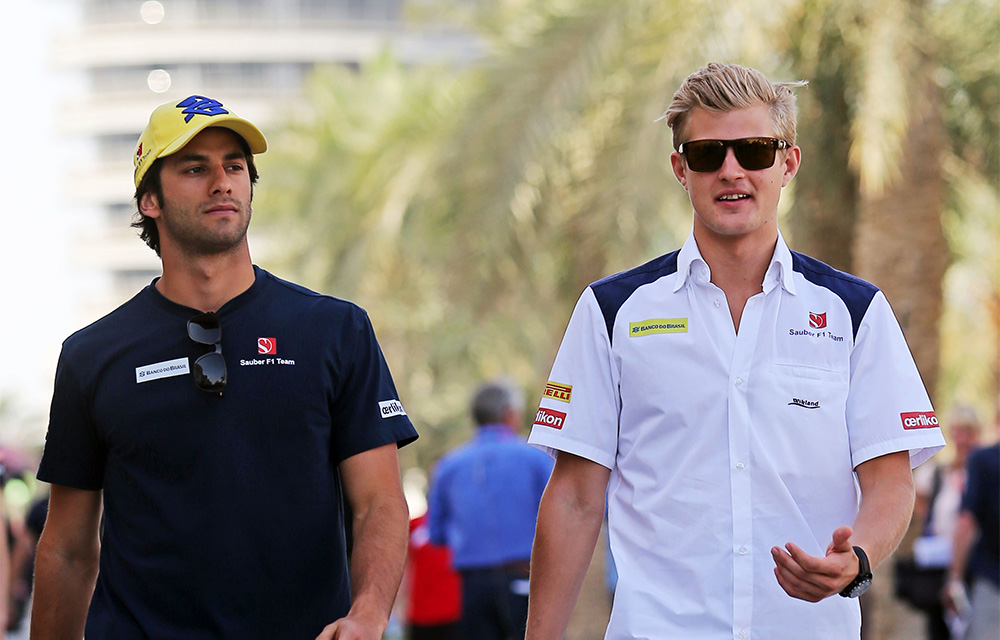 JENSON BUTTON AND WILLIAMS/BAR 
In terms of F1 contract drama, little comes close to what happened to Jenson Button in 2005. 
During a breakout season in 2004, scoring a pole and finishing third in the championship behind the runaway Ferraris, Button became a pretty hot property. BAR had propelled Button towards the front of F1 and had an option to retain the young Brit, but Williams – which gave Button his first F1 shot in 2000 – had other plans. 
Although BAR's management said Button would be continuing with BAR, Williams announced it was also signing him. This triggered a lot of legal back and forth over the precise terms of BAR's engine deal with Honda – but it ultimately meant Button had to stay put.
The drama didn't stop there! In 2005 Button signed another deal to return to Williams for 2006, but when the team announced it was splitting with long-time engine partner BMW, Jenson wanted out of that contract too. Make your mind up! 
Button did end up getting out of his Williams contract for 2006, but only by paying Williams an eye-watering amount of money – estimated by reports at the time to be around $20million!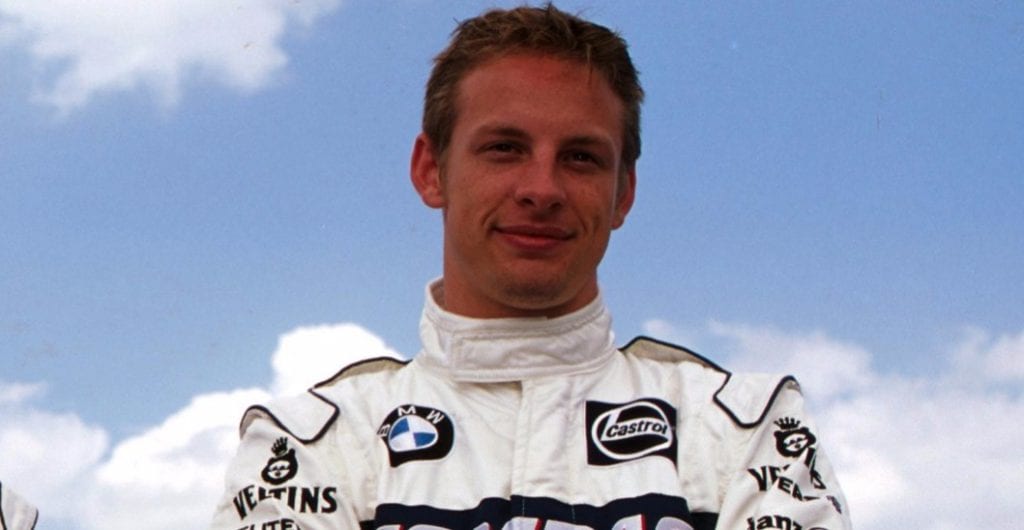 KIMI RAIKKONEN AND FERRARI/LOTUS 
In the space of three years, Kimi Raikkonen was involved in two pretty big contract bust-ups! 
Despite putting on impressive performances in his time at Ferrari and winning a world title in 2007, Ferrari paid Kimi $25million to NOT race in F1 in 2010, so it could replace him with Fernando Alonso. 
The Finn was in talks to rejoin McLaren in the same year, but when that went down the toilet he decided to take a break and rally for a bit instead before returning to F1 in 2012. That's when the second shit hit the fan! 
As part of his deal to return to F1, Lotus owner Gérard Lopéz agreed to pay Kimi €50,000 for every point he scored over his two-year contract with the team. Raikkonen scored 390 points, two wins and 13 other podiums for the team, but wasn't paid in 2012 until the end of the year and then got into a dispute with Lotus which meant he missed the final two races of 2013 – with Lotus owing him his €8million salary plus €9.15million in bonuses. 
The deal almost bankrupted Lotus, but to let everyone keep their job, Kimi agreed to forego the final €6 million owed to him. Wholesome stuff!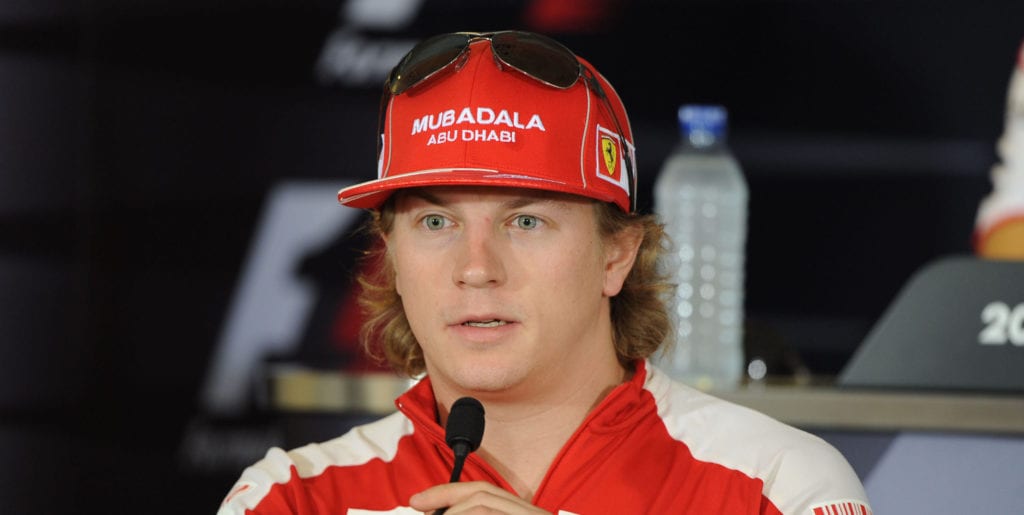 FERNANDO ALONSO AND FERRARI 
Speaking of Alonso, the two-time world champion didn't exactly have the best time at Ferrari. After kicking out Kimi Raikkonen, Alonso came up painfully short in two separate world title battles in 2010 and 2012 and it pretty much went downhill from there. 
Alonso scored only one podium finish in the first 10 races of a particularly trying 2014 season, which meant it wasn't exactly happy families in the Ferrari camp. Although he was under contract until 2016, with rumours of an extension that would keep him at Ferrari until 2019, Alonso decided to look elsewhere. 
This didn't really sit well with Ferrari, as Alonso continued to butt heads with team principal Marco Mattiacci and the two parties decided to part ways at the end of the 2014 season. 
The funny thing is, the whole time Ferrari was complaining about Alonso's wandering eye and his eventual move to McLaren, they had already been chasing Sebastian Vettel to replace him!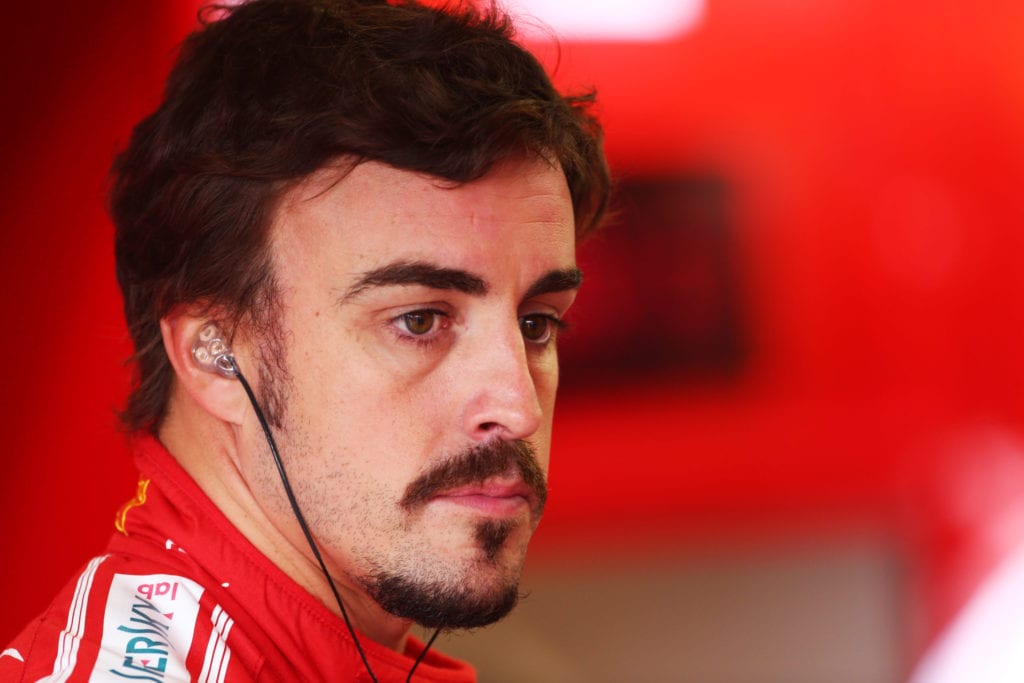 AYRTON SENNA AND TOLEMAN
During an electrifying rookie campaign in a midfield Toleman, it's no surprise that everyone wanted a piece of Ayrton Senna in 1984. 
Although Senna retired from almost half the races in the 1984 season, he never finished lower than seventh, when the car actually reached the chequered flag. The Brazilian had signed a deal with Toleman that meant he would remain with the team until 1986, but when Lotus came knocking, Senna didn't hesitate to jump ship. 
From a legal point of view, everything was pretty much in order. However, the timing of the announcements was a bit of a shit-show.
Before Lotus triggered the £100,000 release clause to get Senna out of his Toleman contract, the PR department apparently didn't get the message and announced that Senna would be joining the team in 1985. Toleman was therefore pretty pissed and as a punishment, suspended Senna for the 1984 Italian Grand Prix. I'm sure he didn't lose a lot of sleep over it though!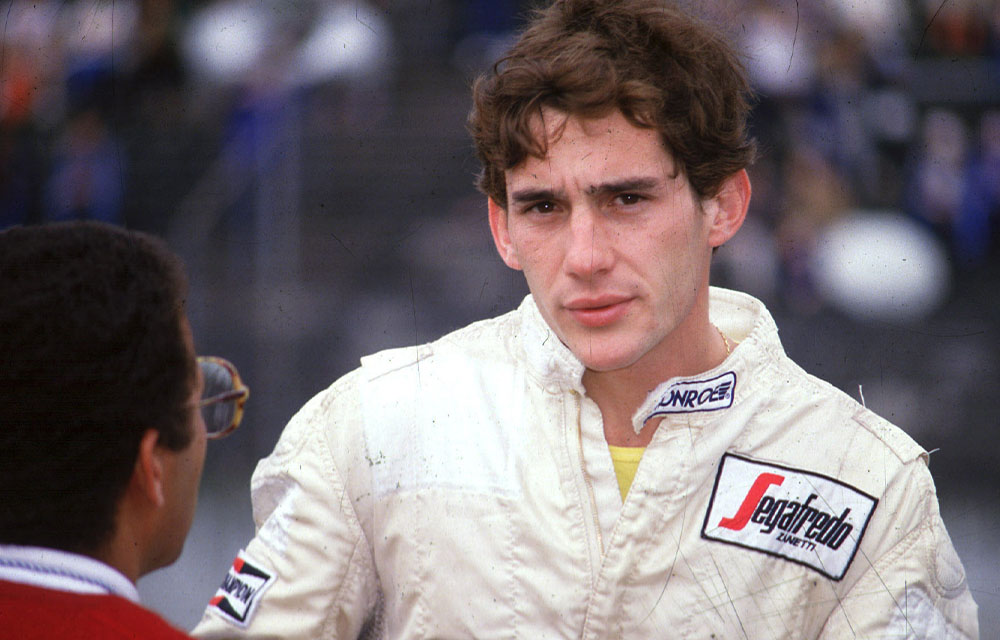 BERTRAND GACHOT AND JORDAN 
If you're new to F1, you may never have heard of Bertrand Gachot. However, you should probably know that he is partly responsible for giving Michael Schumacher his F1 career! 
After signing for Jordan in 1991, Gachot scored three top-six points finishes (in Canada, Britain and Germany) and won the Le Mans 24 Hours sportscar race for Mazda, so was on decent form coming into his home race: the Belgian Grand Prix.
But then Gachot hit a slight speed bump – he ended up in prison…
The week before the race, Gachot had to appear on trial for a minor road rage incident that happened the previous December. Although he was told by his lawyer that it wouldn't amount to anything, Gachot was sentenced to 18 months in jail! 
As a last-minute replacement, team owner Eddie Jordan brought in a young Michael Schumacher to replace Gachot for the Belgian Grand Prix, and the rest is history. 
Gachot later had his sentence reduced to 2-months but that allowed Jordan to break his contract and he would not return to F1 until the final race of 1991, when he failed to qualify his Larrousse Lola for the Australian GP.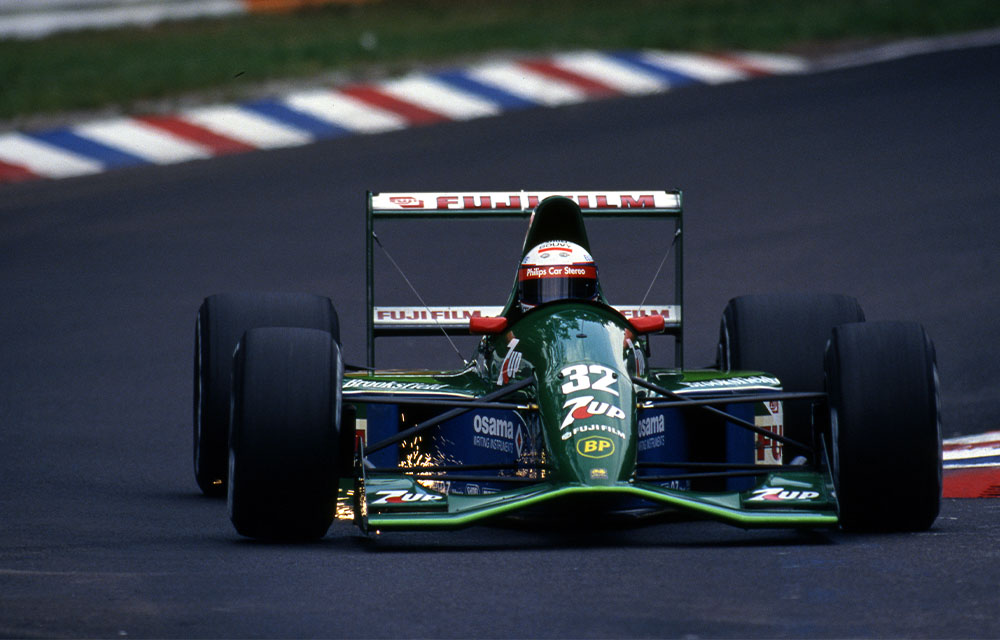 What's your favourite F1 contract drama? Let us know in the comments below.