Miami has been one of the most talked about races in YEARS. The race, which makes its debut over the weekend, was always going to prove a great opportunity for teams and drivers to get creative, and they've not disappointed!!
A handful of drivers have decided to swap their regular helmet designs for something a little more special! 
MAX VERSTAPPEN 
The reigning world champ has gone for a fresh Miami design which includes some neon and palm trees. We think we might see a theme here…
LANDO NORRIS
This could be the most wild helmet design we've ever seen in F1. Norris has fully embraced the sports theme this weekend, with his helmet being design like a literal basketball. Madness.
Baller alert! ⚠️🏀 @LandoNorris #MiamiGP pic.twitter.com/ylAnamLSBg

— McLaren (@McLarenF1) May 5, 2022
FERNANDO ALONSO
The two time champ has also jumped aboard the Miami hype train and embraced all things beach and neon!
Miami spec 🤤🌴#MiamiGP pic.twitter.com/J3oJffUADF

— BWT Alpine F1 Team (@AlpineF1Team) May 5, 2022
GUANYU ZHOU
The Alfa Romeo rookie has embraced all things 'Space Jam' this weekend and we are LOVING IT!
YUKI TSUNODA
Tsunoda has a graffiti design created by Remote (Jay Bellicchi) – loving the purple and blue!
— 角田裕毅/Yuki Tsunoda (@yukitsunoda07) May 5, 2022
DANIEL RICCIARDO 
Of course the Honey Badger had to go wacky with this design, inspired by the 1994 movie 'Ace Ventura: Pet Detective'. 
🦜𝘛𝘰 𝘴𝘦𝘳𝘷𝘦 𝘢𝘯𝘥 𝘱𝘳𝘰𝘵𝘦𝘤𝘵 … 𝘺𝘰𝘶𝘳 𝘱𝘦𝘵 🐬@danielricciardo #MiamiGP pic.twitter.com/2pNc2uAOeF

— Jens Munser Designs (@JMD_helmets) May 6, 2022
VALTTERI BOTTAS
Who needs just one special Miami helmet, when you could have THREE!!
Not 1 but 3.. because it's Miami 🇺🇸

Designs: @tiffanycromwell #VB77 #F1 #MiamiGP @socios @StiloOfficial @alfaromeoorlen pic.twitter.com/17KgkWcwxC

— Valtteri Bottas (@ValtteriBottas) May 6, 2022
MICK SCHUMACHER
Another pink and blue design from Mick this weekend!
New design!! #MSC47 pic.twitter.com/z3w1olDoiT

— Mick Schumacher (@SchumacherMick) May 6, 2022
SERGIO PEREZ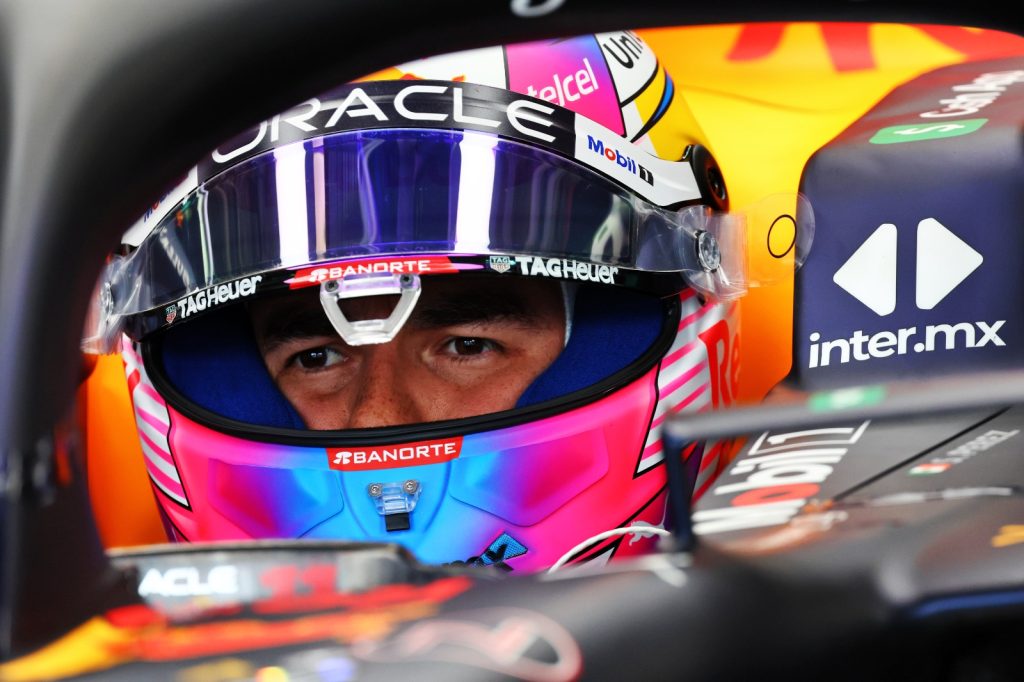 Both Red Bull drivers have made the switch to funky Miami helmets this weekend!
ALEX ALBON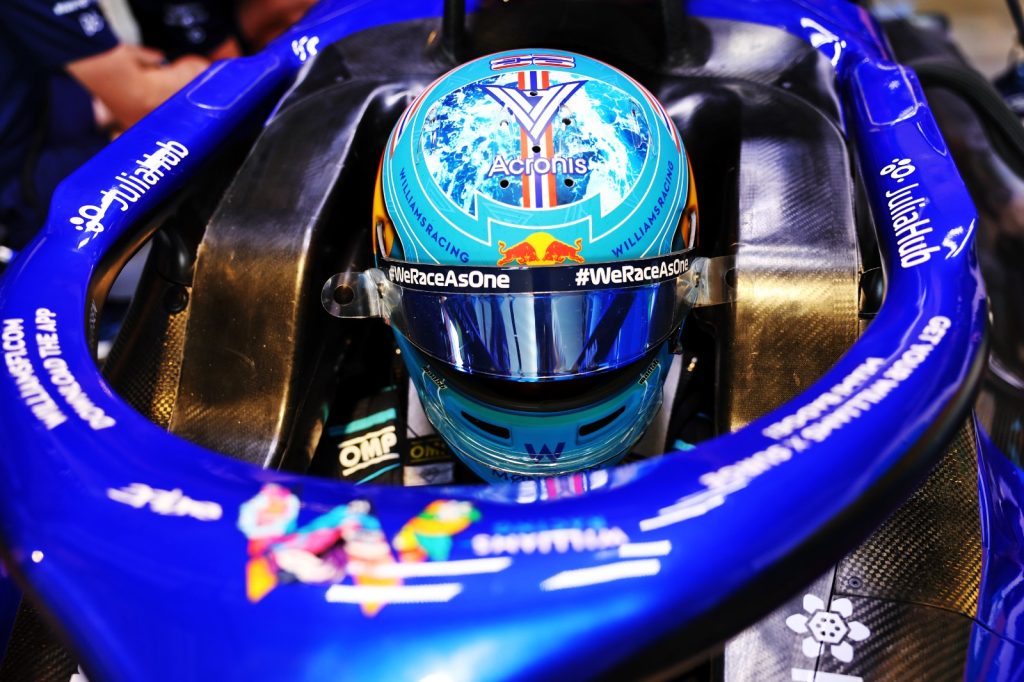 PIERRE GASLY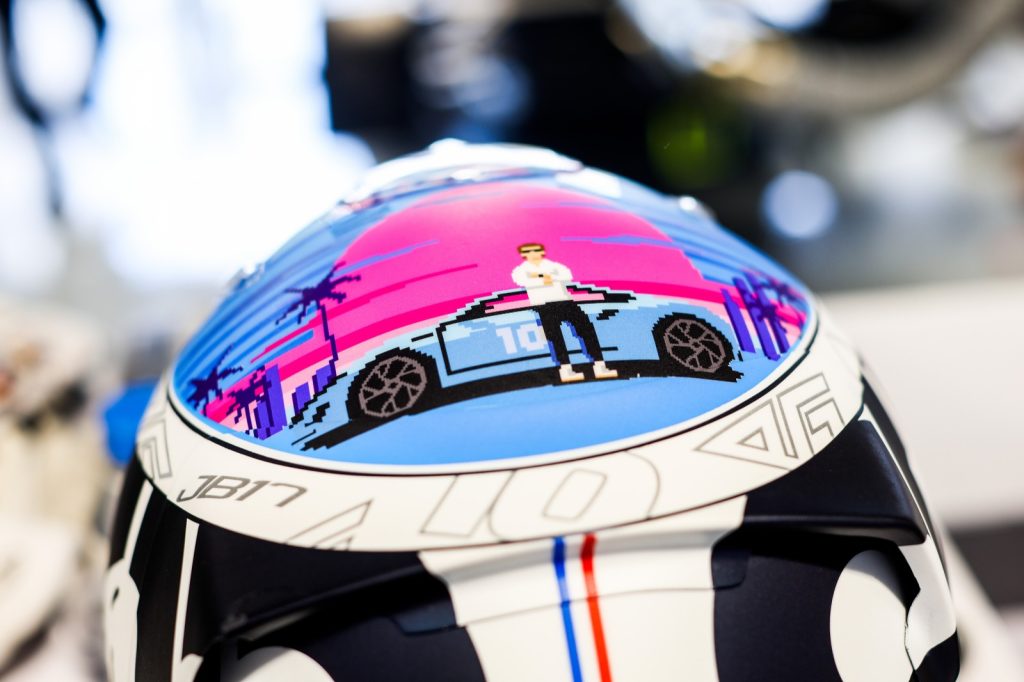 Which helmet design has been your favourite so far? Let us know in the comments.