FINALLY! The 2023 season is getting closer and closer by the minute, and with car launches starting in just over two weeks, the F1 hype train has started to board. In case you missed it, here are all the race start times you will need over the next nine months. Goodbye, social life! 👋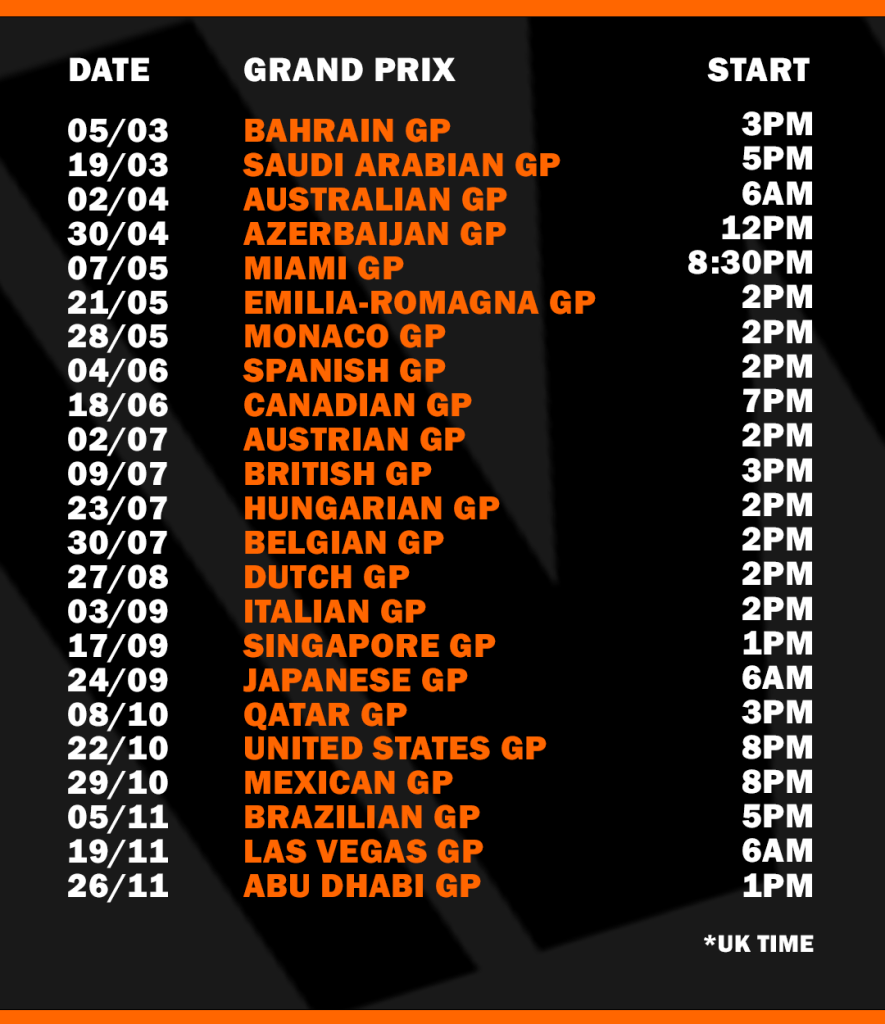 Most of the times are pretty standard for us F1 fans. The addition of the Saturday night race in Las Vegas means another early Sunday morning race for European fans. Don't forget to set your alarms! ⏰

We also get the pleasure of having six Sprint events in 2023 – double the amount of the past two seasons. The grands prix they'll be making an appearance at and their timings have also been confirmed.

Azerbaijan – 2.30pm* on April 29
Austria – 3.30pm*on July 1
Belgium – 3.30pm* on July 29
Qatar – 3.30pm* on October 7
USA – 11:00pm* on October 21
Brazil – 6.30pm* on November 4

Which race are you most looking forward to in 2023?