It's no secret that bad driving in F1 is punishable by a penalty and points on your racing licence, with 12 points in a year leading to a race ban. However, another system penalises naughty behaviour both on and off the track: reprimands.
WHAT IS A REPRIMAND IN F1?
A reprimand is a sanction given to a driver for an offence that isn't worthy of a penalty; think of it as more like a slap on the wrist. The reprimands are then split into driving and non-driving related offences.
Examples of driving-related incidents include pit lane offences and very close calls with other drivers or impeding in practice sessions. Basically, things that happen on the track.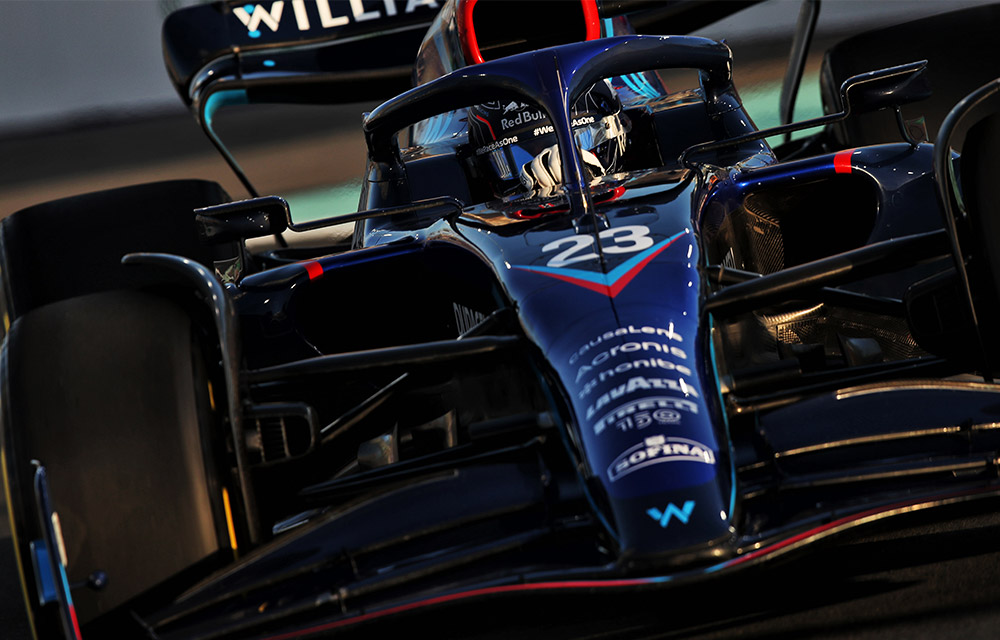 Non-driving offences are not as common but do happen. In 2021 Sebastian Vettel and three other drivers were told off and given non-driving reprimands for not removing their "we race as one" t-shirts for the Hungarian national anthem.
WHAT HAPPENS IF YOU GET TOO MANY?
The current sporting regulations state that any driver who receives five of these reprimands in a season will be given a ten-place grid penalty at that event or at the next race if their final reprimand is given during the Grand Prix.
At least four of these reprimands need to be driving offences, too.
This number has also been increased from three reprimands to five for 2022.
HAS A DRIVER EVER GOT A PENALTY FOR TOO MANY REPRIMANDS?
In 2013, Mark Webber was given a ten-place grid drop for the Korean Grand Prix for reaching three reprimands when Fernando Alonso gave him a rather unusual lift back to the pitlane!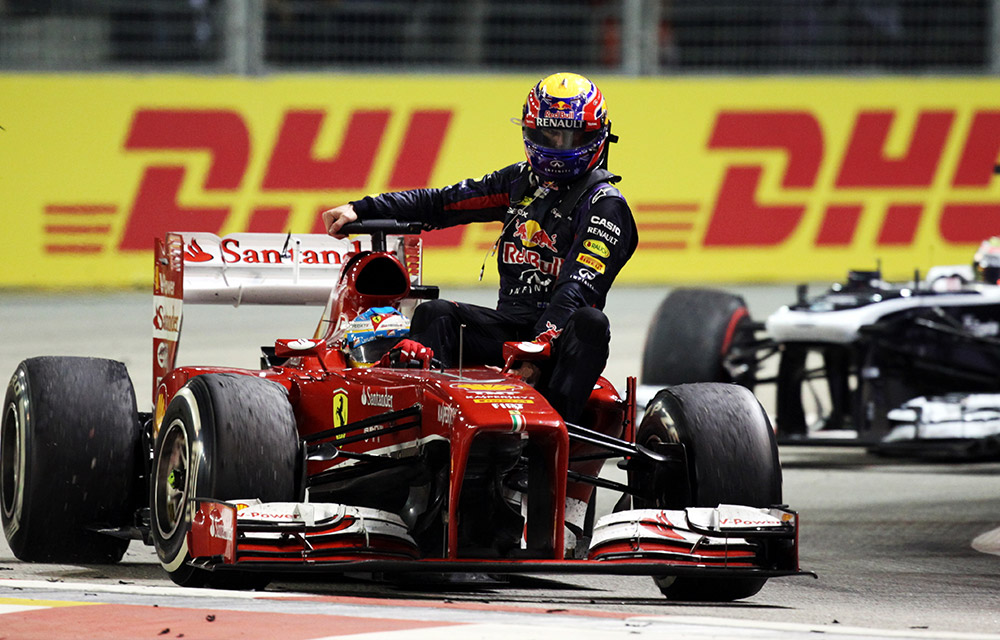 HOW MANY DOES EACH DRIVER HAVE IN 2022?
This is the current list of reprimands for each driver.

Reprimands: 1
Date: March 25th 2022
Reason: Impeding Schumacher during Saudi Arabia FP1.
Type of reprimand: Driving

Reprimands: 3
Date: March 19th 2022
Reason: Unsafe release of Sainz during Bahrain FP3.
Type of reprimand: Non-Driving
Date: April 8th 2022
Reason: Impeding of Zhou during Australia FP1.
Type of reprimand: Driving
Date: May 28th 2022
Reason: Impeding of Stroll during Monaco FP3.
Type of reprimand: Driving

Reprimands: 2
Date: March 18th 2022
Reason: Impeding Tsunoda during Bahrain FP2.
Type of reprimand: Driving
Date: June 17th 2022
Reason: Leaving the track and not keeping left of the bollard before re-joining the track during Canada FP2.
Type of reprimand: Driving

Reprimands: 5
Date: March 18th 2022
Reason: Impeding Leclerc during Bahrain FP2.
Type of reprimand: Driving
Date: April 8th 2022
Reason: Impeding Sainz during Australia FP2.
Type of reprimand: Driving
Date: April 9th 2022
Reason: Driving unnecessarily slowly on an in lap during Australia Qualifying.
Type of reprimand: Driving
Date: May 27th 2022
Reason: Impeding Magnussen during Monaco FP2.
Type of reprimand: Driving
Date: September 4th 2022
Reason: driving on track in unsafe condition.
Type of reprimand: Non-Driving

Reprimands: 1
Date: May 6th 2022
Reason: Unsafe release of Ocon during FP1 in Miami.
Type of reprimand: Non-Driving

Reprimands: 1
Date: May 7th 2022
Reason: Ricciardo performed a practice start in a manner contrary to the Race Director's Event Notes during FP3 in Miami.
Type of reprimand: Driving

Reprimands: 1
Date: May 20th 2022
Reason: Impeding Hamilton during Spain FP1.
Type of reprimand: Driving

Reprimands: 1
Date: June 17th 2022
Reason: Leaving the track and not keeping left of the bollard before re-joining the track during Canada FP2.
Type of reprimand: Driving

Reprimands: 1
Date: June 18th 2022
Reason: Leaving the track and not keeping left of the bollard before re-joining the track during Canada Qualifying.
Type of reprimand: Driving
NON FULL-TIME DRIVERS
JURI VIPS
Date: May 20th 2022
Reason: Impeding Russell during Spain FP1.
Type of reprimand: Driving