Reckon all that podium champagne has gone to Horner's head! What a way to bring home Red Bull's first 1-2 finish since the Malaysian GP back in 2016, with Max Verstappen rebounding from the disappointing Aus GP DNF to dominate at Ferrari's home circuit.
We're not sure what was more of a bonus for them, beating Ferrari in front of the Tifosi, Charles Leclerc spinning out of a podium or lapping their greatest rival last season – Lewis Hamilton, who finished down in 13th.
The Red Bull Team Principal was that overjoyed, he slipped up and claimed the Mercedes driver had an extra World Championship. Yikes 😳
The perfect photo doesn't exi- 🇳🇱🇲🇽 #ImolaGP 🇮🇹 pic.twitter.com/Q3hmsMNbxl

— Oracle Red Bull Racing (@redbullracing) April 24, 2022
"Obviously he had a horrible weekend but he's still an eight-time World Champion so," he told select media, including The Race.
When the journalists reminded Horner that Lewis hadn't actually won that eighth title last year (something you'd think he might remember as it was a bit of a talking point…), he quickly covered himself:
"Seven! I forgot Nico Rosberg won one…"
And he's still sure Max's old rival will be back up front soon.
"He hasn't forgotten how to drive in the last four races. At some point they'll sort their issues out and he'll become a factor, I've got no doubt."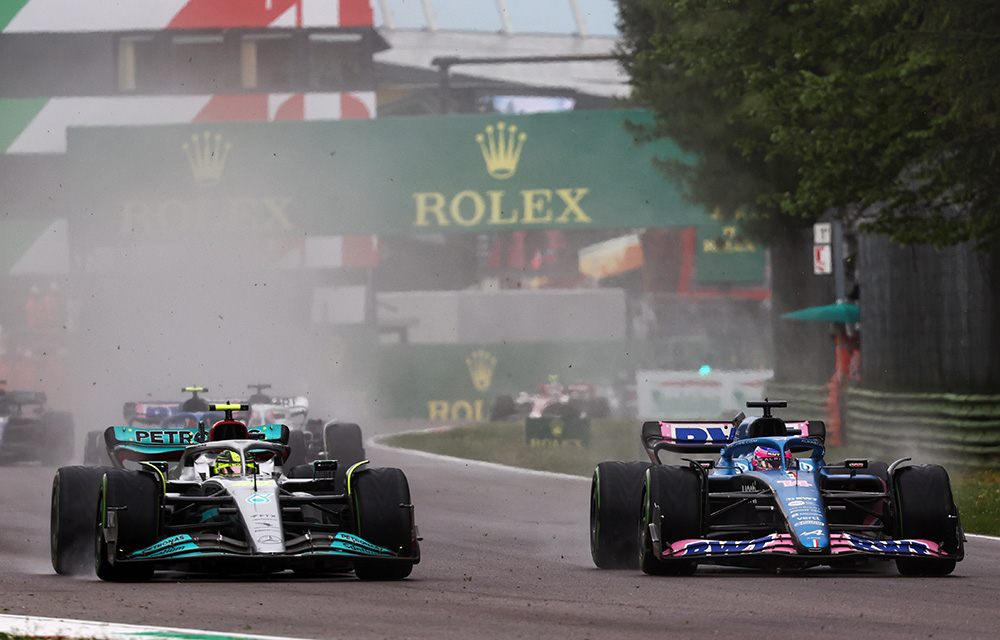 However, Horner admitted he's not going to lose any sleep over their struggling rivals. Although reckon he was secretly a little bit smug about it.
"I don't spend my time worrying about Mercedes' problems. We've got enough issues of our own to be focused on so that's what I tend to focus on."
Rather than looking back towards the Silver Arrows, the team boss has got his sights set on a season-long battle with Ferrari.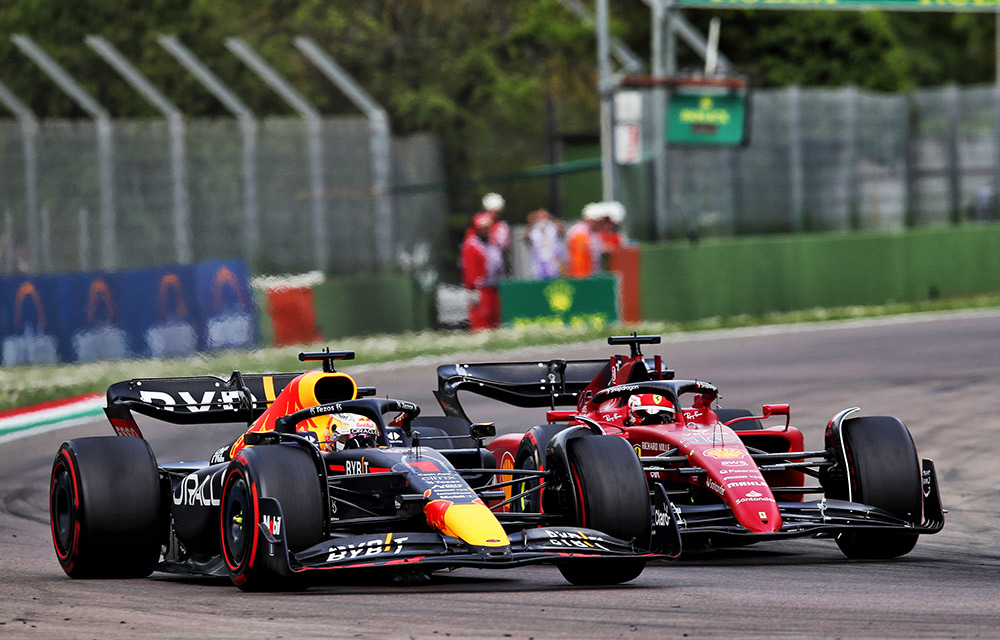 "It's so early in the championship and there's going to be swings and roundabout. Obviously the DNFs have been costly, particularly for Max, but it's a long, long season and we'll take a lot of confidence out of this weekend," Horner added.
As F1 prepares to make its Miami debut next time out, Verstappen sits 27 points behind championship leader Charles Leclerc, whilst Red Bull have shrunk the Prancing Horse's advantage down to only 11 points.
Get the popcorn ready folks, if you think we've already seen fireworks – you ain't seen nothing yet!
Can Verstappen continue to close the gap to Leclerc in Miami? Let us know your thoughts in the comments below.