As you may have seen, F1 has launched a new all-female racing series that will feature a grid of 15 cars, five teams and 21 races across seven different events in 2023. You may be thinking – 'didn't we already have something like that that with the W Series?'

Yes, is the short answer.
And although the W Series ended its 2022 season early amid financial struggles, there STILL hasn't been any official announcement to say they won't return for 2023. If anything, they curtailed last season to help fundraise for this year.
However, W Series seems to have completely disappeared. No announcement that they won't be returning, no announcement that they are returning. It's all very peculiar. They are still keeping their presence on social media as sharp as possible, with many asking daily for an update on their current situation.
Unfortunately, we don't have the answer for you right now. But, with the F1 Academy building a similar turf, what if W Series did return?
When the announcement regarding the F1 Academy first came to light, many questioned why F1 didn't just buy – or at least invest in – the already existing championship since they are both chasing the same goal. However, there are some differentiating factors between the two. W Series use F3-spec cars (think Formula Regional), whereas the F1 Academy cars will be F4-spec.
Introducing F1 Academy

A new all-female driver category which aims to develop and prepare young female drivers#F1Academy pic.twitter.com/45xUjprcjt

— Formula 1 (@F1) November 18, 2022
F1's push to develop female talent is a huge step in the right direction. The new feeder series is designed to develop and prepare drivers to progress through the ranks to F3, F2 and F1. The fact that F1 has created this opportunity for female drivers is vital for the sport and increasing female representation.
The appointment of Susie Wolff as Managing Director of the F1 Academy is also great for the sport. As a woman with a wealth of motorsport experience, both as a driver and a team leader, she'll offer a unique insight and spearhead the development of female motorsport talent.
The next chapter begins as I join @f1academy as Managing Director.

This is an opportunity to promote genuine change in our industry by creating the best possible structure to find and nurture female talent on their journey to the elite levels of motorsport, on and off track. pic.twitter.com/7BQCz5Uo0L

— Susie Wolff (@Susie_Wolff) March 1, 2023
But, if anything, the F1 Academy has likely made the W Series job to get the funds a lot more difficult.
Investors and drivers would have to choose between the two series, and if you take the F1 Academy grid so far, three of the current nine drivers were W Series full-timers last season, which adds to the complications.
We'll be honest – we still don't think we truly understand how expensive it is to run and maintain a motorsport series, and we don't think we ever will. But the F1 Academy will indeed have a little less pressure with the financial backing of Formula 1. As we saw, W Series was left to fight for its own survival.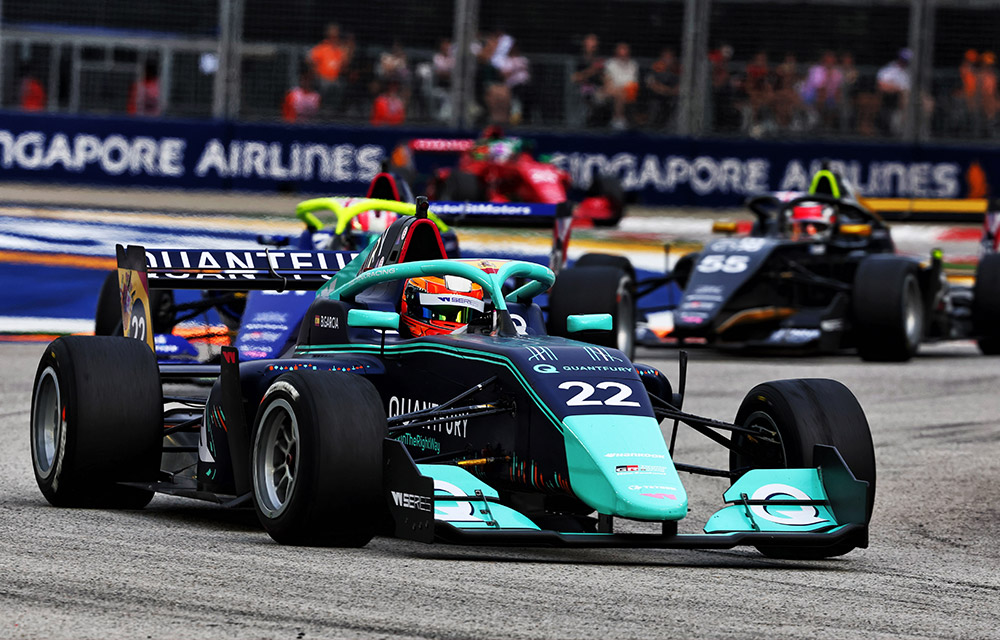 The W Series championship is definitely more established, especially after spending the entire last season supporting F1 on the calendar at selected races. The amount of public support the series received after news of their financial struggles broke was very heartwarming. Which, you could argue, gives good grounds for it to remain as the prominent all-female racing series.
For us, it comes down to a crucial difference between the two series: one has 'F1' in its name, and that backing is hard to ignore.
So, can two all-female racing series co-exist? We definitely hope so, but the likeliness is, W Series may have sadly been replaced.
What are your opinions on the F1 Academy?