It is 'a thing' that AlphaTauri stand-in Liam Lawson could/should drive for Williams next year, in place of struggling rookie Logan Sargeant. But following a closely run Q2 exit today, furthering the F1 world's already-high opinion of him, Lawson has popped the brakes on that particular narrative.
The face of man PRAYING that Williams sign Liam Lawson instead. pic.twitter.com/xnPvAoLdA9

— Perry Brown (@PerryBrownF1) September 23, 2023
Asked about his hopes for 2024, he's not getting ahead of himself.
"Yeah, I think… to be honest, I haven't thought about it too much. Right now I'm focused on making the most of this opportunity. Obviously, ultimately my goal is to be in Formula 1."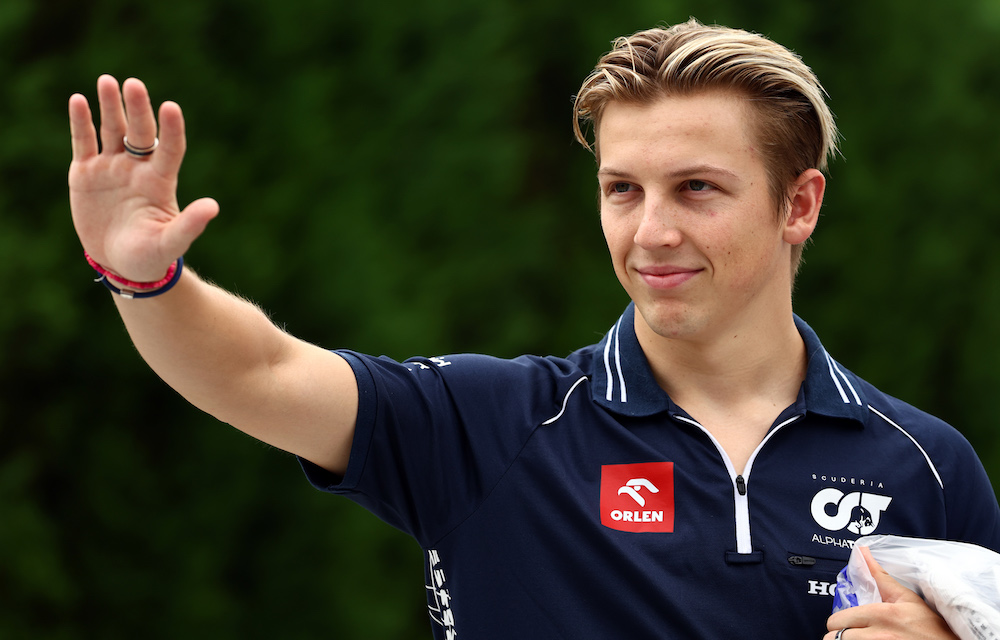 Okay, but let me repeat: "Obviously, ultimately my goal is to be in Formula 1." Now that Daniel Ricciardo and Yuki Tsunoda are confirmed as the AlphaTauri line-up for next year, that would mean going to the one remaining free seat, at Williams, right?
"Uhhh… I'm a Red Bull driver. All the Red Bull seats are filled. And unfortunately for me, that means that, for now, I'll be reserve driver."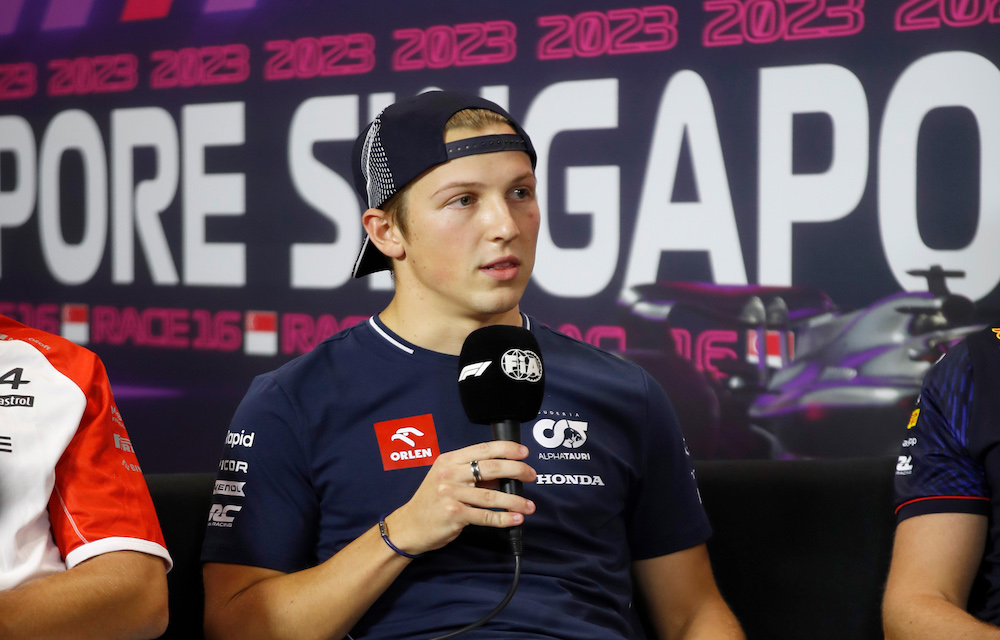 Yes, the media training is strong with this one. Was Dr Helmut Marko standing nearby ready to pounce in case of any slip-ups? We can't be sure. Either way, Lawson was certainly towing the party line and, if there are plans for him to head to Williams on loan from Red Bull, there's nothing for us to see here.
Then again, given there are no guarantees that Ricciardo will perform in line with his abilities-of-old, and Sergio Perez's inconsistent performances next to Max Verstappen at the senior team, maybe a reserve role is exactly where Lawson wants to be.
Do you think Lawson should be looking at options outside the Red Bull family?