It's F's all round at Ferrari this weekend. In front of the passionate Tifosi at Imola, it was all down to Charles Leclerc to give them something to cheer about after Carlos Sainz's opening lap exit.
Unfortunately for them, it was more tears than cheers after Ferrari's gamble to attempt to deny Red Bull's Max Verstappen the one additional point for the fastest lap backfired spectacularly and cost the team a crucial third-place.
Pitting Leclerc with 14 laps to go, Red Bull's response to box both their drivers allowed Leclerc to close in on Perez before disaster struck. An uncharacteristic late mistake saw him push him too hard into the Variante Alta kerb and sent him spinning into the barrier with eight laps to go.
LAP 54/53

Leclerc has gone into the barriers at the chicane!

He's got going again, returns to the pits and then out again on track but down in P9 #ImolaGP #F1 pic.twitter.com/242hWCCR8h

— Formula 1 (@F1) April 24, 2022
A frustrated Charles admitted he only had one person to blame for the mistake – himself.
"I believe that the spin shouldn't have happened today, I mean P3 was the best I could do. We didn't have the pace for much more," he told Sky Sports F1.
"I was too greedy and I paid a price for it and lost seven potential points compared to my third place I was before. So it is a shame, it's seven points that are valuable at the end of the championship for sure. This shouldn't happen again."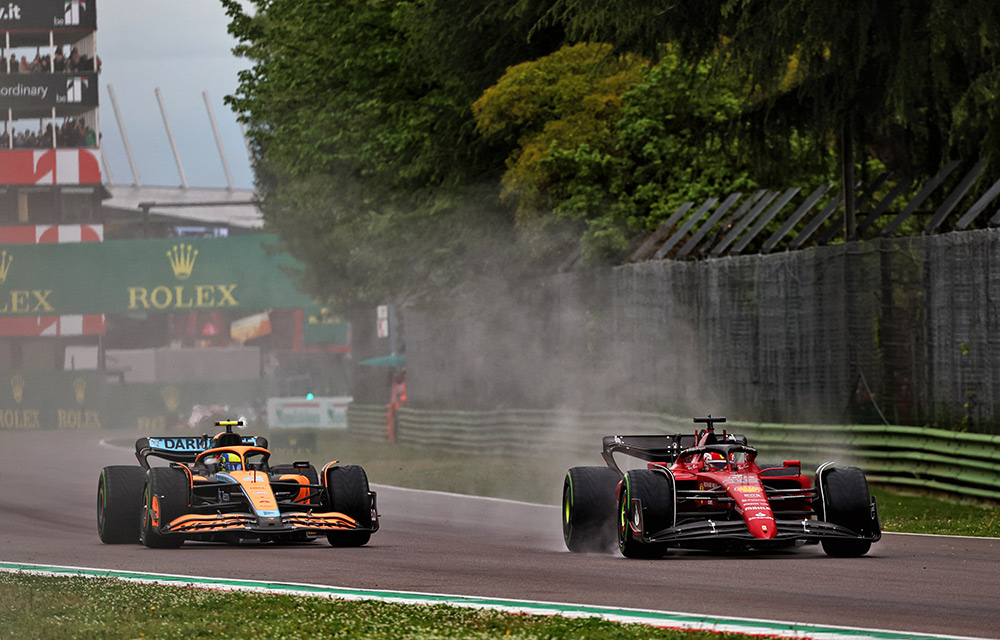 He was forced to pit again for a new front wing which dropped him down to ninth, but he was at least able to climb his way back up to sixth.
With Red Bull proving to be a force this weekend with their 1-2 finish, the only silver lining for Charles is that he continues to hold a strong lead at the top of the drivers' standings, although it's now down to 27 points.
Pretty sure that one point is going to be Ferrari's mind for a very long while 😬
Were Leclerc and Ferrari too greedy today? Let us know your thoughts in the comments below.