At what point does relentlessly mocking Ferrari for messing up strategic decisions become 'cruel'? I know they don't help themselves, but after Ferrari managed to make yet another thoroughly dire decision regarding Charles Leclerc's tyre choice in qualifying today, I'm beginning to feel like it's borderline bullying.
I'm colourblind. And what's the first thing everyone does when I tell them that? They ask me what the colour of something is. That's what this is like: we're expecting a team so incapable of making solid choices, to make solid choices.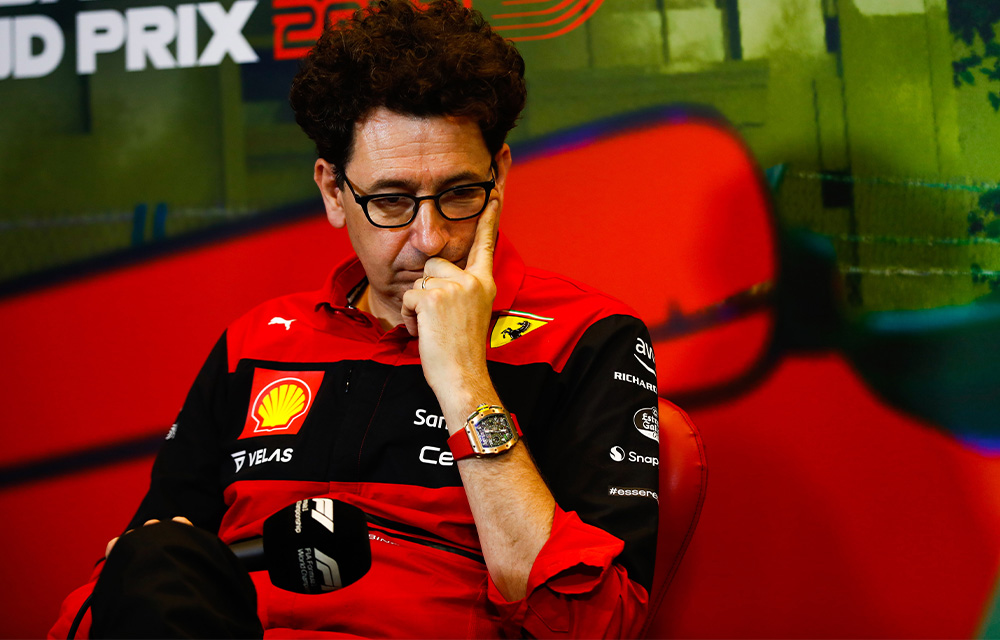 Nevertheless, in an incident which quite potently channelled the infamous "in, in, in, in, in, in" vibes from a Mercedes disasterclass at the German Grand Prix in 2018, it appears Leclerc was told to box for slicks after having already driven passed the pit entry. Going through the team radio makes for a cringe-inducing experience.
Leclerc's Race Engineer: "Box now! Box now! Box box box!"
Leclerc's sarcastic response: "Nice! Nice one! Let me push now."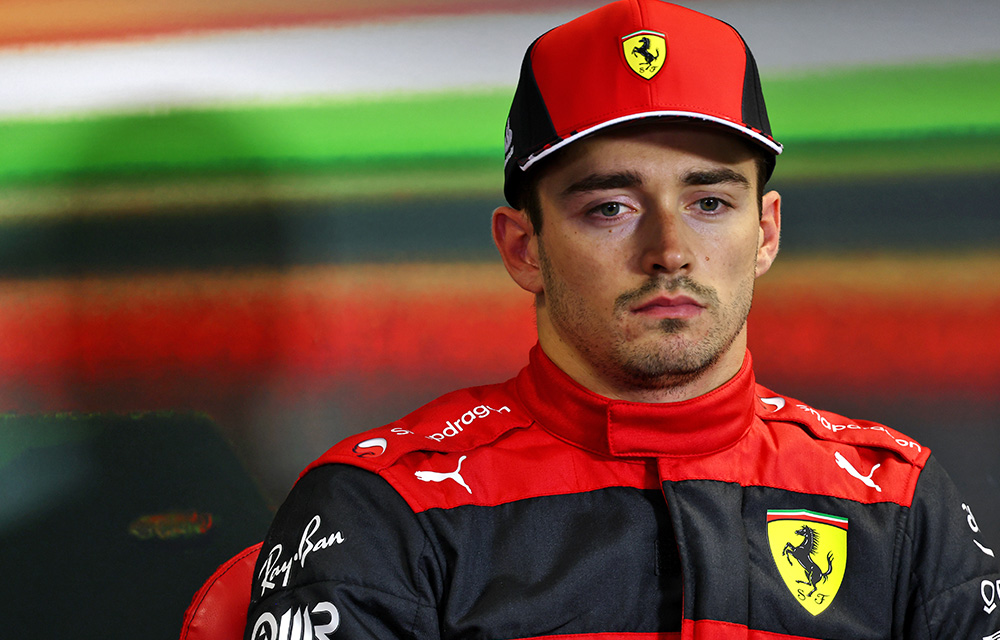 But why was he having to do this in the first place? Well… Leclerc had left his garage for Q3 on intermediate tyres. Everyone else was on slicks. With limited time to get the slicks up to temperature, and rain on the way meant that those first few minutes of Q3 were crucial; you had to get your dry lap on slicks done straight away because the weather was likely to prevent you from improving thereafter.
🟢 Q3 GREEN LIGHT 🟢

Top 10 shootout time

Leclerc's gambling with inters #BrazilGP #F1 pic.twitter.com/T4gNbRYeUu

— Formula 1 (@F1) November 11, 2022
So, what you really wouldn't want to do is waste time doing a lap on intermediate tyres that are way slower than everyone else's, only to then put slicks on when it's too late because a red flag materialises and the bad weather arrives.
"Did everybody complete a lap on the slicks?" Leclerc went on to ask his Race Engineer.
"Yes, they did."
"Nice! Beautiful! Fucking beautiful." Sarcasm dialled up to 11 this time.
Now put Leclerc on Inters pic.twitter.com/KimAzSX8Kk

— Tom Bellingham (@TommyWTF1) November 11, 2022
Needless to say, Leclerc appeared to be a touch miffed by the whole experience when he spoke after the session ended and he was grounded to 10th on the sprint race grid.
"We were expecting some rain which never came. I will speak with the team and try to understand what we can do better in those conditions, but extremely disappointing. The pace was there. But, yeah, whatever."
How do you think Ferrari can get a grip of their strategic blunders?