It turns out Sergio Perez had a secret mission to see how many drivers he could make contact with in the first 15 laps of the Japanese Grand Prix. That's not true, but it might as well be! Sergio was storming through the field like a toddler tearing through their toy box, leaving chaos and destruction in their path. 
But it was the final and "desperate" move on Kevin Magnussen that pretty much ended both of their races.
On lap 12 in Suzuka, Perez attempted an overtake on Magnussen into the hairpin, but the move didn't pay off, and he tapped the left rear of K-Mag, sending the Haas driver spinning around.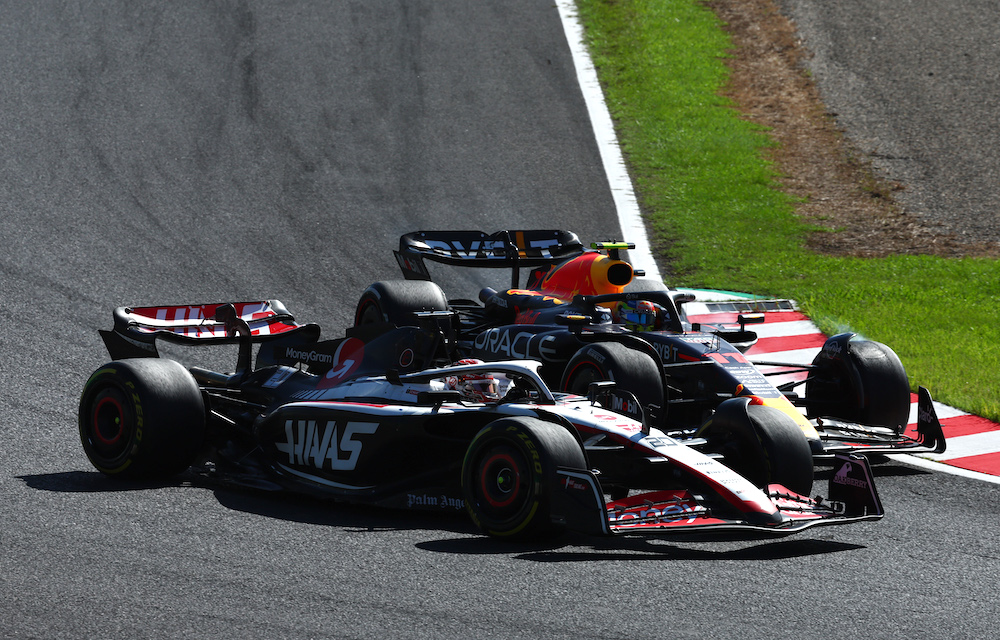 The 'opportunistic' move also meant that Checo had sustained damage to yet another front wing after being forced to pit for a replacement following contact with Lewis Hamilton on the opening lap. It ruined Kevin's race, whereas Perez retired – and then rejoined and retired again.
Reflecting on the incident after the race, Magnussen told the media, including The Race: "Just got spun around there by Perez and ruined our race. We had to pit, and it was too early for the two-stop strategy that we had and the tyre degradation we had."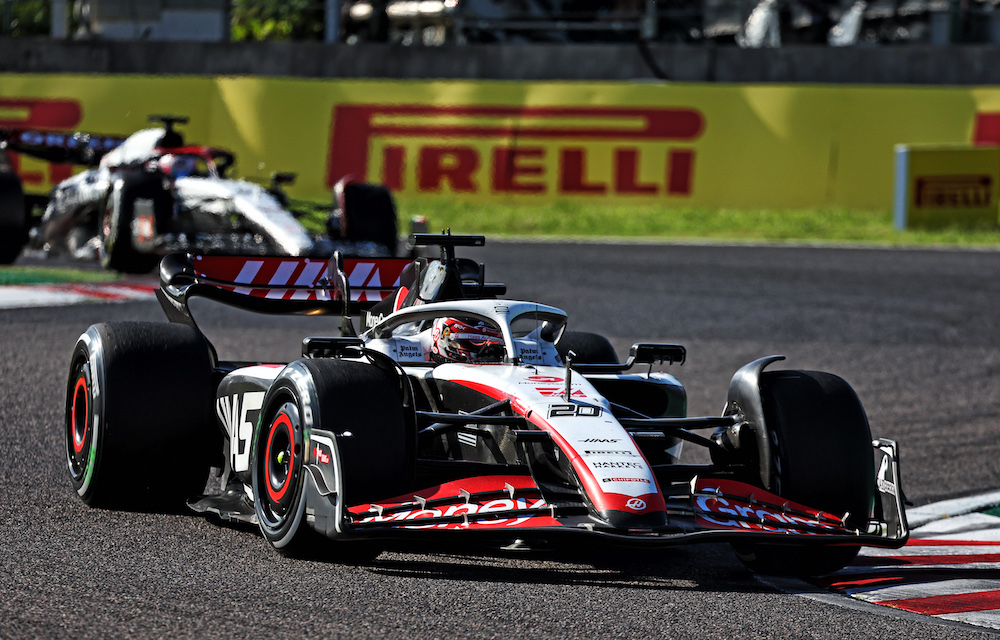 A similar incident from Sergio occurred the week before at the Singapore GP when he lunged up the inside of Alex Albon. The pair made contact, and Albon locked up to avoid going into the wall. Perez was hit with a 5-second penalty, but it kept his position by building a five-second gap to the car behind.
When asked if 5-seconds was enough of a punishment, K-Mag said: "Well, I mean five seconds… he's penalising himself, there's a natural penalty for him doing that.
"Doesn't look good for him, but it is what it is. We're racing, he was in a s***ty position and made a s***ty move."
Are these moves proving Perez doesn't have what it takes to be at Red Bull?