Kevin Magnussen's fairytale return to F1 is far from over. Taking advantage of the wet and wild qualifying session at Imola, he scored Haas' best-ever qualifying result within minutes of managing to bring out a red flag. WOW!
As the drivers battled the challenging conditions on the intermediate tyres, all his hard work nearly came undone at the start of Q3. Touching the slippery white line, K-Mag found himself taking a spin through the gravel at Acque Minerali and bringing out the red flag.
It looked to all be over but once again, Kevin proved himself to be a genius, managing to keep the engine running and turn the car the right way around before storming to up to P4.
Now THAT is a ****ing Viking comeback! 🇩🇰🇩🇰#HaasF1 #ImolaGP pic.twitter.com/c3IquVHYPO

— Haas F1 Team (@HaasF1Team) April 22, 2022
When asked what happened, K-Mag joked that he "ran out of talent" and didn't even know what direction he was facing.
"I thought I was gonna hit the wall, then went into gravel and slowed down quite a lot. I realised, I saw the anti-stall, pulled the clutch while I was still backwards and then went on throttle just enough to get onto that escape road," he said, as quoted by The Race.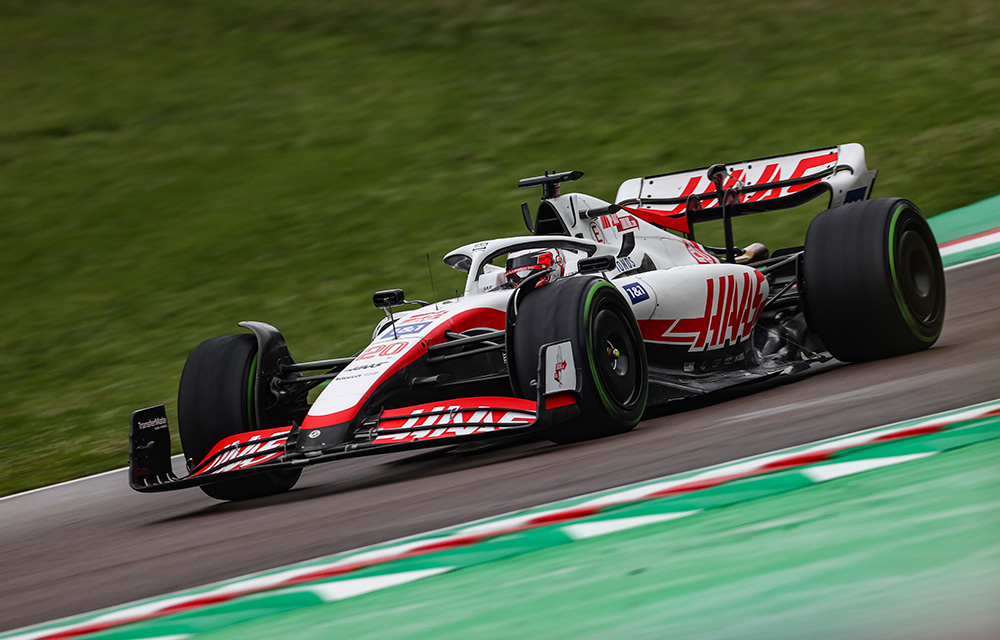 Starting fourth on the grid for tomorrow's Sprint Race, the Haas driver said he had his eyes set even further ahead.
"I only had a couple of hundredths of a second up to the top three so I was gonna go for that. I was a little disappointed when it [the red flag] came up. But then I realised 'oh wait, then we get P4'," Magnussen added.
Forget 'The Viking with No Neck', we think Guenther Steiner should change Magnussen's nickname to 'The Great Dane'.
Could Haas finish on the podium at Imola? Let us know your thoughts in the comments below.