It's safe to say that the last two F1 seasons have been all about breaking records. Well, for Max Verstappen, anyway. Whilst most of those records have been highly celebrated, we felt this one slipped very quietly under the radar 🤫 
On a weekend where Max won his third consecutive F1 world championship, he also broke the record for the most laps led in one season ever!
The previous record holder for this was Sebastian Vettel on 739 in 2011, but during the Qatar GP, Max went over the previous record by taking his tally to 769 laps lad in 2023 – and there are still five races remaining.
It seems nothing is enough for our three-time champion! He's no stranger to breaking records, though – this is every F1 record he's achieved in his career so far: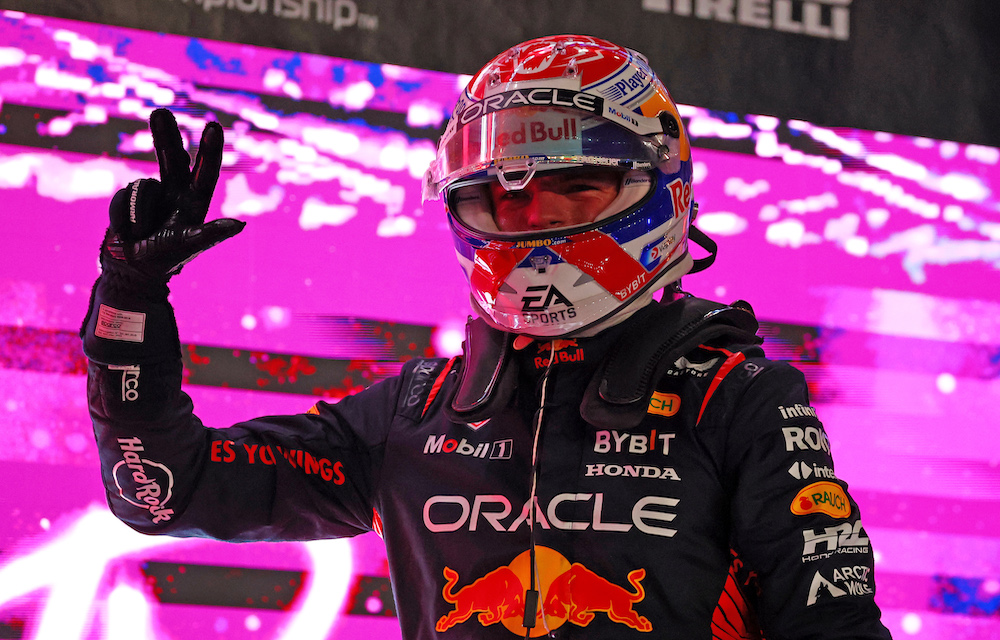 First Dutchman To Get Pole Position, A Race Win And Become A World Champion
– Several drivers have represented the Netherlands in F1 over the years, but until May 2016, none of them had won a race. And until July 2019, no Dutch driver had started on pole position too. Verstappen claimed both honours and two years later, after a long title fight with Lewis Hamilton in 2021, he would become the first Dutch world champion at the season decider in Abu Dhabi.
Most Podiums In An F1 Season 
– Out of the 22 races Verstappen competed in during the 2022 season, he finished on the podium 18 times, breaking the record for the driver with most podiums in an F1 season. However, we'll likely re-write this at the end of 2023, as we've seen Max on the podium in 16 out of the 17 races so far, with five left to go!
Most Wins In An F1 Season 
– In 2022, unbeknown to us, Verstappen's dominant era was actually just beginning! But during that season, he won an incredible 15 out of the 22 races, breaking the record of 13 that Sebastian Vettel shared with Michael Schumacher. Again, look out for what Max does in the rest of 2023, as he's currently on 13 wins with five races left.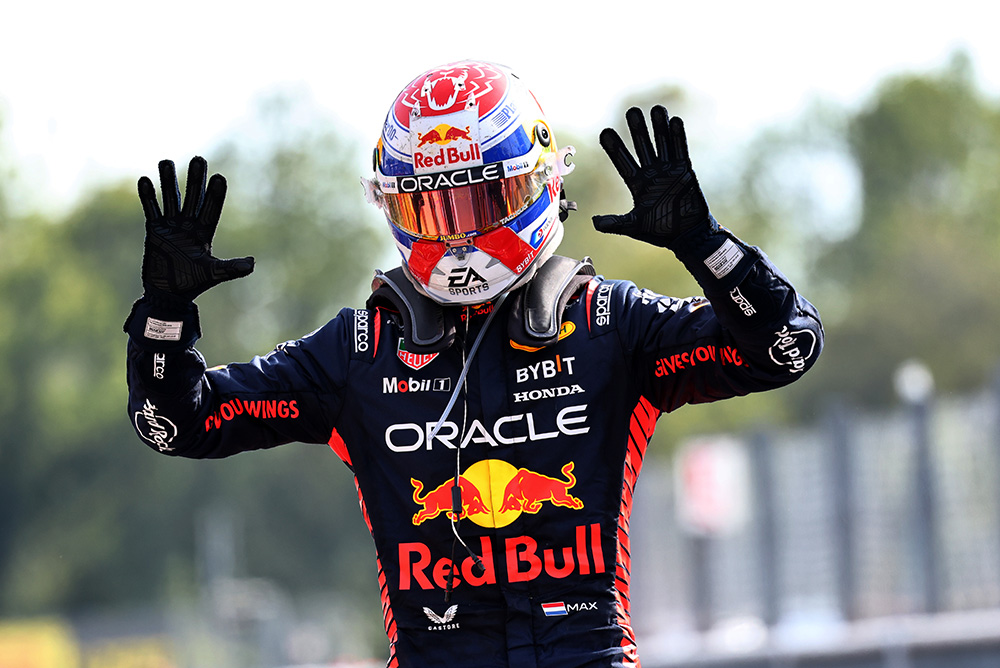 Highest Number Of Points In An F1 Season
– His incredible 2022 season also gave him the record for most points in a championship at a huge 454, breaking Lewis Hamilton's previous record of 413 in 2019. To beat his own record, Verstappen only needs to win one more race out of the five remaining… it's safe to say he will probably run away with this one.
Most Consecutive Wins
– Mid-way through another dominant F1 season, at the 2023 Italian GP, Max Verstappen broke the record for the most consecutive wins, winning 10 grands prix in a row, taking yet another record from Vettel! That winning streak was ended in the following race by Carlos Sainz in Singapore.
Aside from these, he was also the youngest… everything! Youngest driver to ever have their F1 debut, earn points, get on the podium, lead the race, get the fastest lap, win and earn a grand slam.
Anything else you want to add to the ever-growing list, Max? 😂