There we were, waiting for Fernando Alonso to swoop in and break Max Verstappen's winning streak when really all we needed was… Yuki Tsunoda. We know what you're thinking, 'HUH?! YUKI HASN'T WON AN F1 RACE', and you're right. But he beat Verstappen fair and square at off-roading. 
So, caveats as far as Verstappen's winning streak coming to an end are concerned, but we must take everything we can 😅
Yuki and Max went head-to-head in 'Mega Trucks' and competed in their first ever off-road race at the iron mine, just 45 minutes from the Red Bull Ring.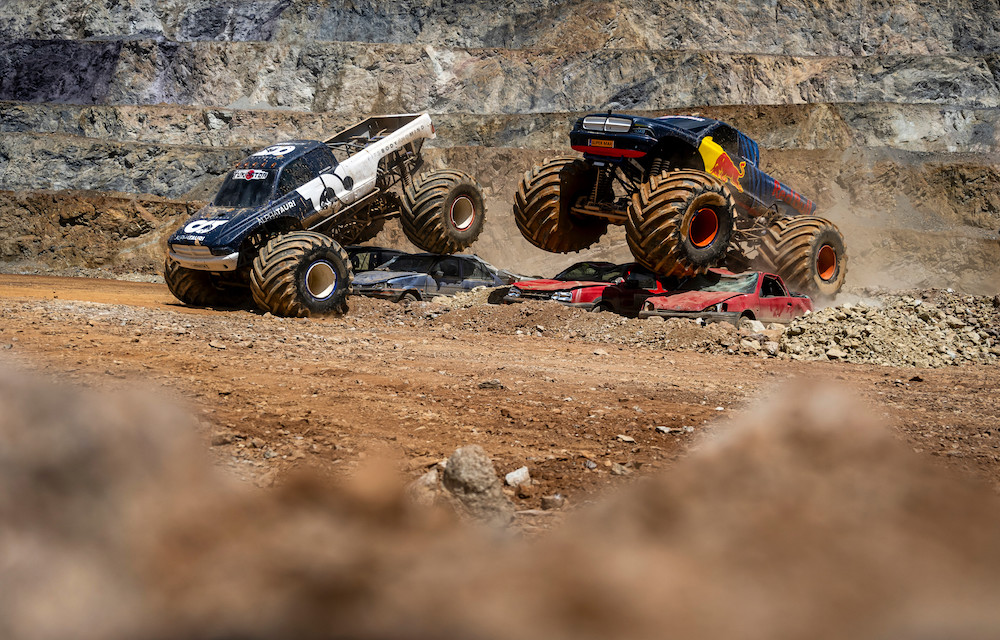 The pair raced in three-meter tall, five-meter long (which makes it even funnier that Yuki won in these big machines), 500bhp mega trucks.
Max was clearly the driver to beat during qualifying, though his strategy might need a bit of work, as he said: "Honestly, the approach of my qualifying lap was to survive!"
But it didn't matter, as Yuki got the better start into Turn 1 and rocketed to victory.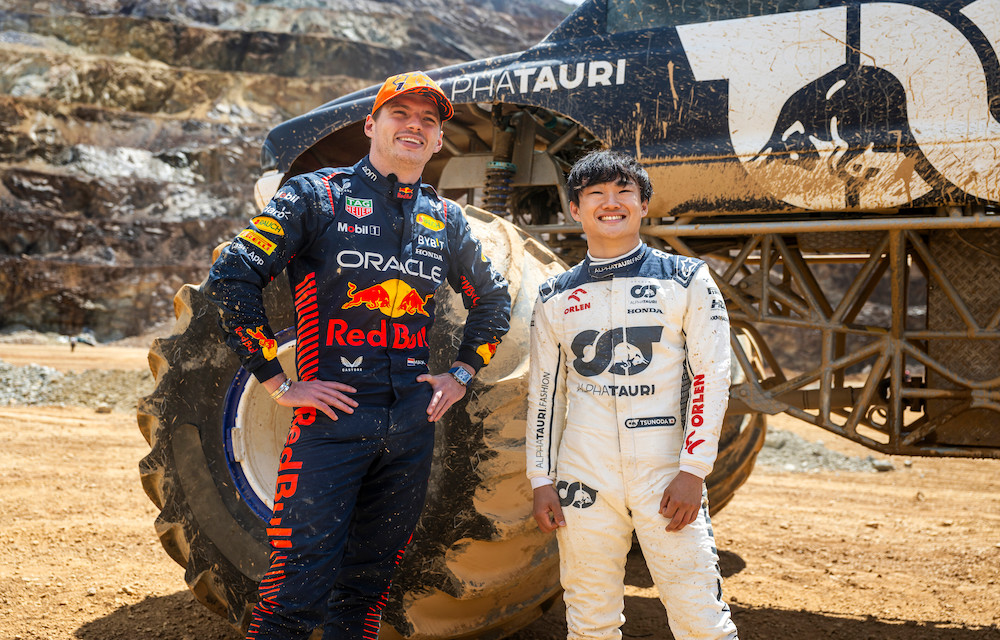 Though might we need a stewards' enquiry? "I had a good start and used my momentum to the end. Unfortunately, he had a bit of misfiring…" Yuki joked.
"Well, actually, I put a bit of water into his engine, but don't tell anyone!" 😲
Will we see Verstappen's winning streak broken for real at the Austrian GP?