Here at WTF1, we love an unusual livery, and McLaren has certainly delivered. The team, who currently compete in F1 and IndyCar, will be joining the all-electric Extreme E championship next year and have revealed their complete driver line-up and shown us how the car will look.
The orange beauty features a livery that is hand-drawn by award-winning artist and illustrator Vic Lee. The drawings on the car representing the Arctic, Ocean, Amazon and the Desert bring together all of the locations covered on the Extreme E race calendar, which certainly beats the same stripy design you see on most liveries nowadays.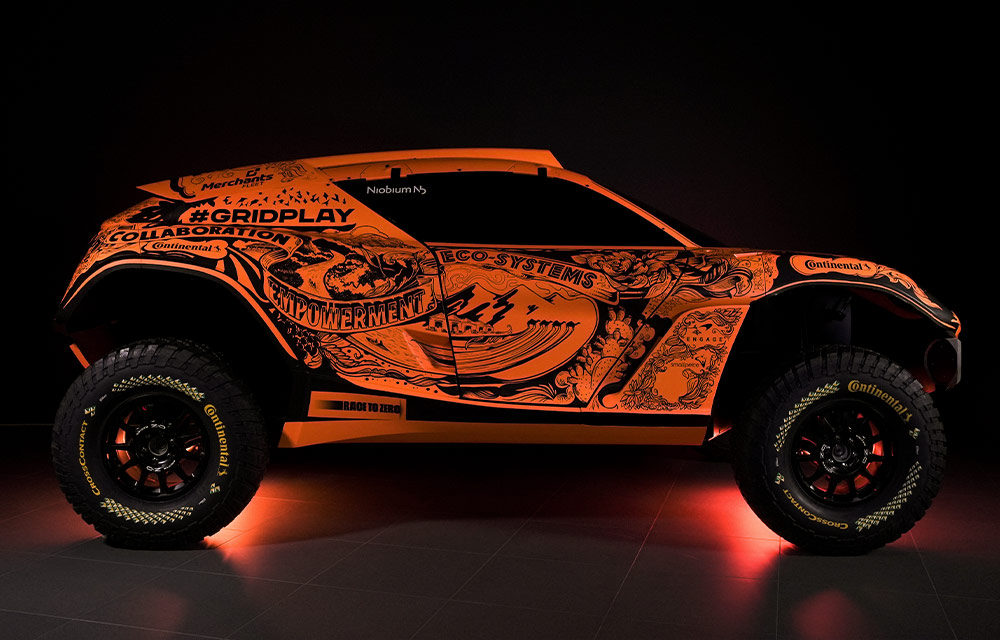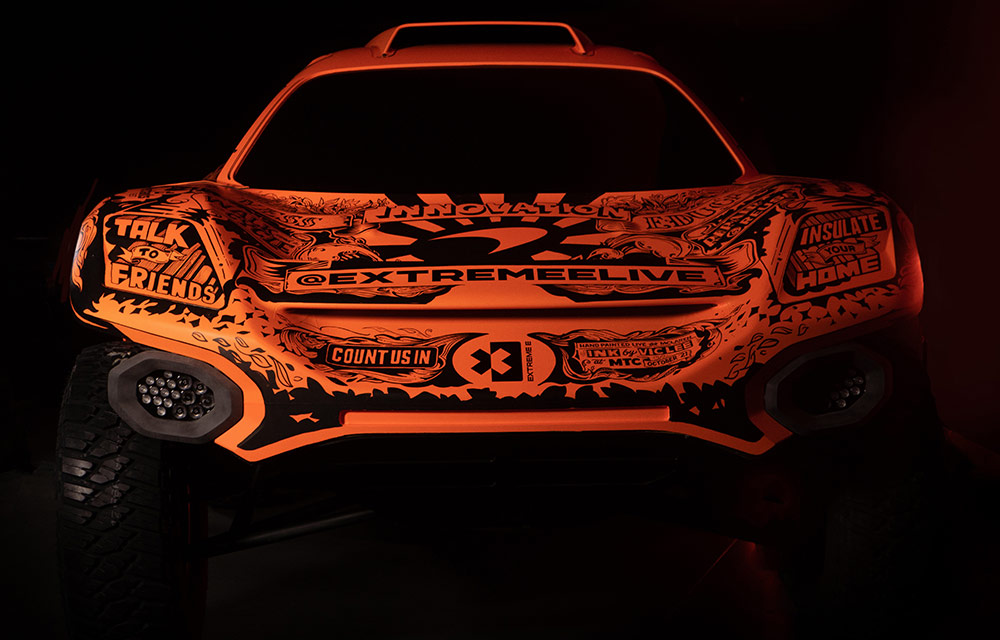 There are also some lovely touches to causes close to McLaren's heart, such as a tribute to the team's founder Bruce McLaren on the car's roof as well as links to McLaren Racing's 'Count Us In' pledge.
The names of the OG McLaren Racing fans and partners, and employees who have signed up to the environmental pledge are also on the car. Seriously, talk about making the most of your canvas!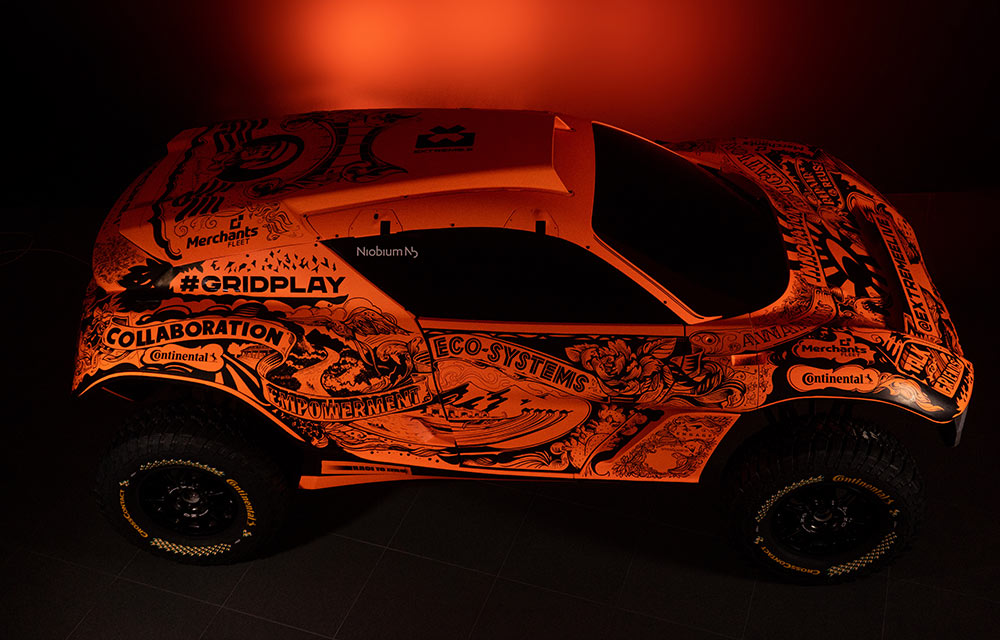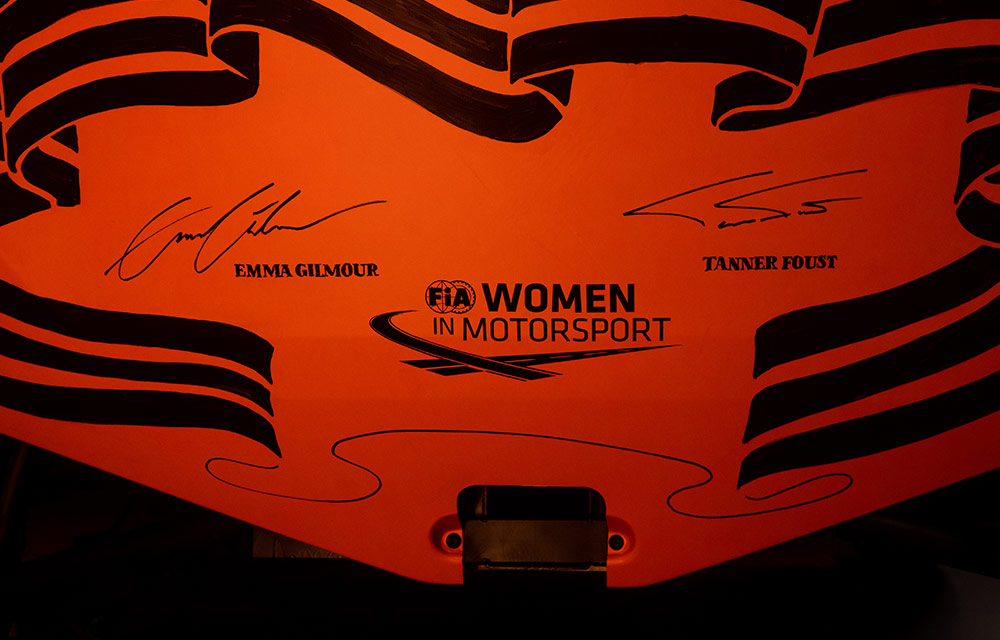 The lucky duo driving this Extreme E car is USA's Tanner Foust and New Zealand's Emma Gilmour. With her Kiwi roots, making her a compatriot of team founder Bruce McLaren, as well as an extensive motorsport experience, Emma is a perfect choice for the team and becomes the first-ever female driver for McLaren 👏
"Emma completes our exciting and competitive driver line-up alongside Tanner Foust for our first season of Extreme E," McLaren CEO Zak Brown said about the new signing.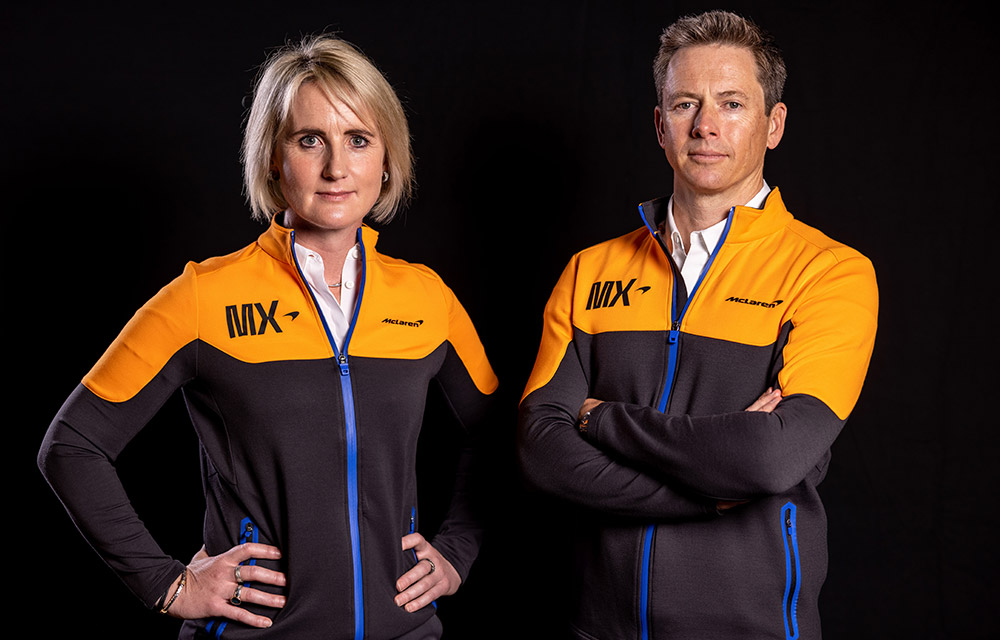 "She's a race winner and has proven herself this year in Extreme E alongside a vast background in competitive off-roading in multiple racing series across the globe. It's fitting that our first female driver originates from New Zealand, where our founder Bruce McLaren was from."
Lewis Hamilton, Nico Rosberg and Jenson Button already have their own teams in Extreme E, so McLaren will certainly be in good company. The final race of the inaugural season will be in held in the UK next month and titled the 'Jurassic X Prix'.
We're excited to see how McLaren gets on in this next step of their motorsport journey!