Just when we thought we'd heard the last of the FIA and their jewellery ban, Lewis Hamilton was summoned to the Stewards in Singapore. It turns out that the seven-time champ has put back in his nose stud for the weekend.
Hamilton has had his nose pierced for years, but the FIA decided to clamp down on piercings, and other jewellery drivers wear in the cockpit earlier this year. After some back and forth, and Lewis rocking up to the Miami press conference dripping in accessories and looking like he'd bought out a jeweller, he eventually took out the nose stud.
However, it reappeared this weekend in Singapore.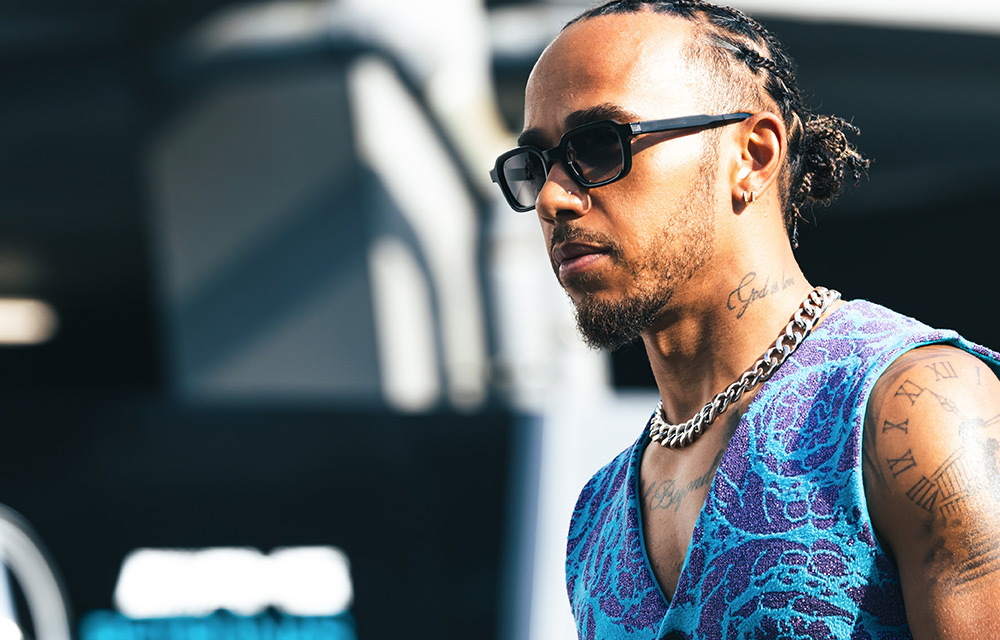 "I'm not trying to make a statement," Lewis stated when talking about the stud. "Basically, I had my jewellery and my nose stud for years. And obviously, we had the whole commotion at the beginning of the year. At the time, it was like soldered in, so it didn't come loose.
"They gave me at the time, for many races, an exemption until I could find a solution. I went and got it taken out, tried to find a solution, put it in and put it out.
"It got infected because of that. I was just continuing on with this infection. And I had a blood blister. Just had quite a sore nose."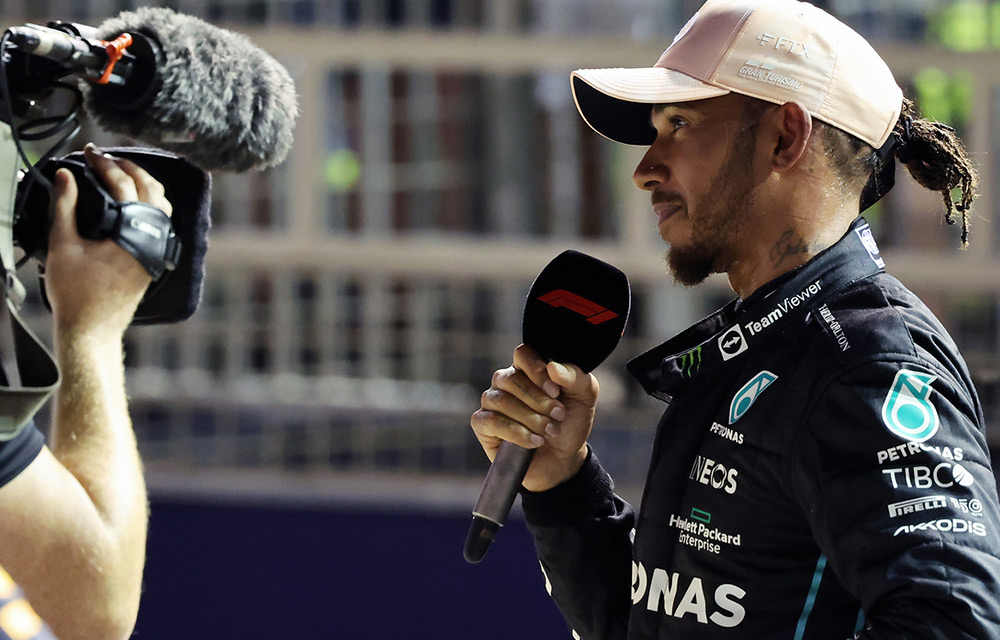 It sounds pretty painful, and Lewis elaborated further – but we'll save you the gory details. After putting his current stud in, it's started to heal in the last few weeks and doctors have asked him to keep it in.
"It's crazy that we're obviously having to talk about something so small. I take everything else out [when I get into the car]. Yeah. At this point, I don't really care to be honest.
"I've got a letter from a doctor. I've got… I've tried my best."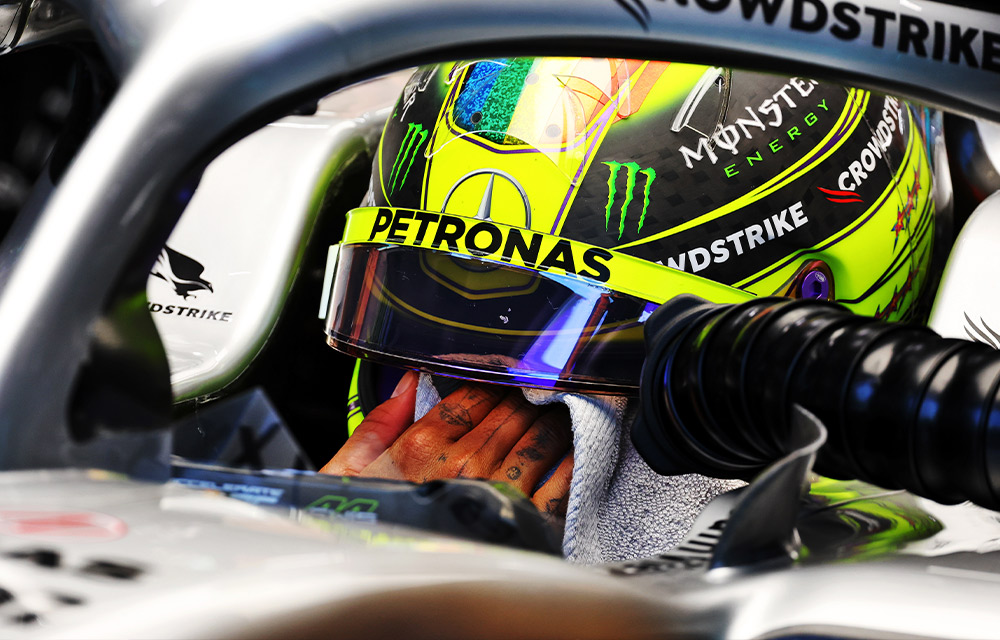 Mercedes have since been fined €25,000 for an "error in declaration" relating to Hamilton's nose stud. The team claimed they didn't know Lewis' piercing was back, as he'd "removed the piercing prior to the competition" recently and they assumed he'd done the same in Singapore.
"The stewards accept that the error in the declaration in this case was not intentional or deliberate," the verdict read, "but it would not have occurred had the team made an enquiry of HAM before completing and submitting the declaration."
Hamilton will also not receive any further action on the matter, and will start P3 tomorrow!