Welcome to another edition of our weekly series, Hot Takes Wednesday: Extra Heat 🌶️
As you may know, Dre hosts a show on the WTF1 Podcast called Hot Takes Wednesday. In it, we take your spiciest F1 takes, and we rate them on a scale of 1 to 5 – 1 being that we strongly disagree and 5 that we strongly agree.
On this week's show, Dre was on with McLarenFanTV's Mo Mahad, to sit down and discuss your takes! If you want to listen to it in full, the episode is down below, and don't forget the show can be found where all major podcasts are available (Apple, Spotify, Google, you get the drill)
Here on HTW: Extra Heat, we're going to take a handful of the takes from the show and get the whole team to weigh in on your spiciest F1 opinions! 👀
Take #1: The Mexican GP is boring! Checo and the fans are the only reason F1 hasn't gotten rid of it. The track doesn't promote good racing and is the worst on the calendar.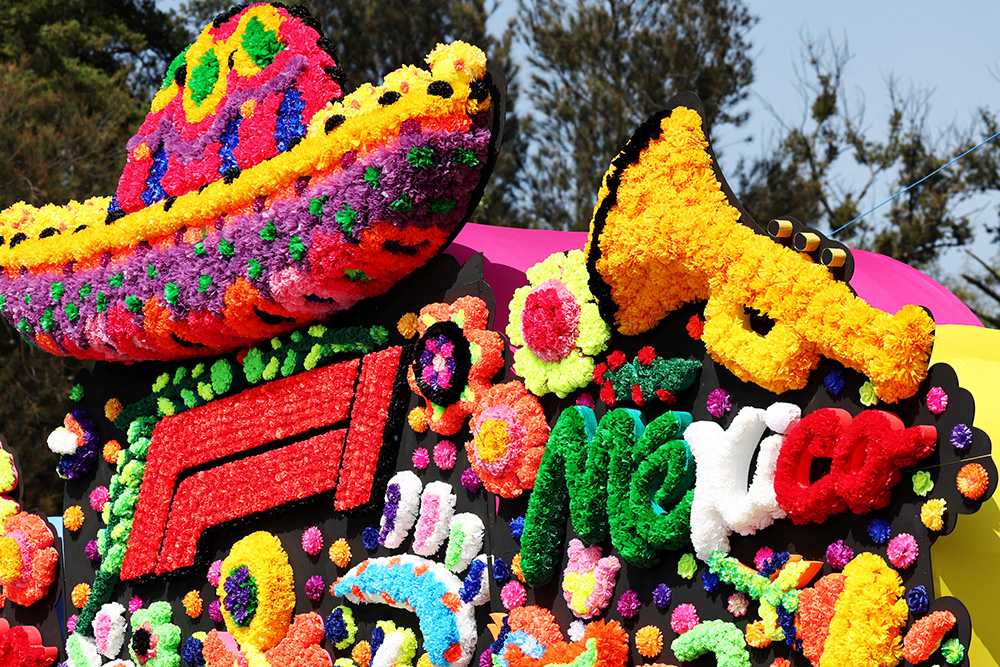 Dre: I must admit, I've changed my mind since the show was recorded, as I was in two minds on this one. Look, whether we want to admit it or not, F1 is a heavy marketing sport and star power does influence the calendar (USA going from one race to three, Zandvoort's recent return for Max, etc.), and it's hard to argue with a 400k weekend turnout and brilliant atmosphere. But I also see the argument that it isn't the best racing track. But if I was in charge of the calendar, it wouldn't even be in the top three of the tracks I'd be cutting first. What's up, Monaco… Rating: 2

Charley: Don't get me wrong, I'm all in for having proper race tracks on the F1 calendar, and whilst Mexico doesn't ever really breed an absolute banger of a race, I love it. It's one of those races that I look forward to watching every season, and I do think that, to some extent, there are so many races on the calendar now you can excuse the odd one or two that are there purely for the fans. The turnout was incredible, the vibes are always immaculate. It certainly wouldn't be one I would rush to get rid of. Rating: 2 
Hannah: I always tend to enjoy the Mexican GP weekend as a fan watching from home, and I can only imagine that it would be much better in person. I actually don't think that this track produces horrible racing, It is definitely not the most thrilling, but if you think about the fact that pole position in Mexico rarely converts into a win, I think that's quite exciting. Rating: 1
Take #2: Lando would be better off staying at McLaren and then taking Hamilton's seat when he retires (if McLaren isn't performing at that point) than going to Red Bull and being an inevitable second driver to Max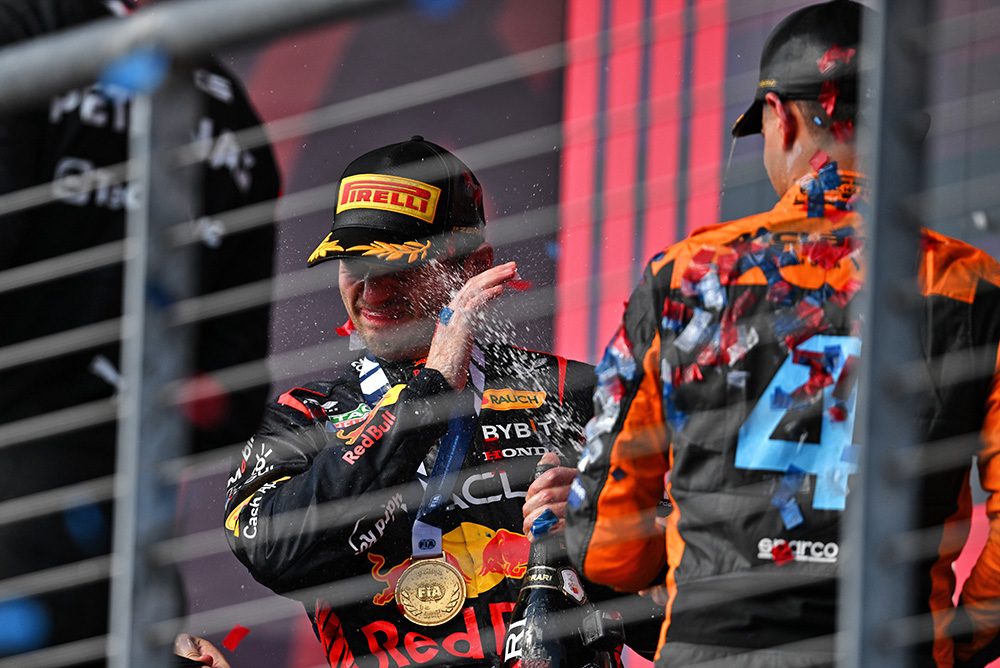 Dre: Have McLaren shown you enough by the end of 2025 that they're contenders? Norris has seen it all in his half-decade there, but if he wants to take that next step towards a world title that I think he can win, McLaren's not shown they can. Yet. And I agree with this take, potentially leading a Mercedes team with proven pedigree gives him a better chance than fighting Max Verstappen in his house. What does it say about that environment when Daniel Ricciardo, one of the best drivers of the last decade, walked away and joined Alpine?! Rating: 4
Charley: YES. YES. YES. Hello, your resident McLaren and Lando fan speaking here! Obviously, I want nothing more than for McLaren to keep improving on the huge step they've made and for Lando to win with the team, that's priority number one. But, if that doesn't happen, and Mercedes have sorted their s**t out, I think this is the best case going forward. He's worth more than just being a number two driver. He is World Champion potential, and if McLaren can't give that to him, I think Mercedes would. Rating: 5 
Hannah: I completely agree with this hot take. The last thing I would want for a driver who's proven themselves is for them to be forever second place in comparison to Max Verstappen. I'd like to think that if Lando was put in that second Red Bull seat, he would be able to challenge Max, but I just can't see ANY driver doing that right now. I think Lando and George are more of a match, and I would love to see their dynamic as teammates. Ideally, McLaren will continue improving and he won't need to switch teams… But if he has to move in order to be consistently winning, I think Mercedes is where he would shine brighter. Rating: 5
Take #3: Russell is not an elite driver, Leclerc, Norris and Piastri all beat him in equal machinery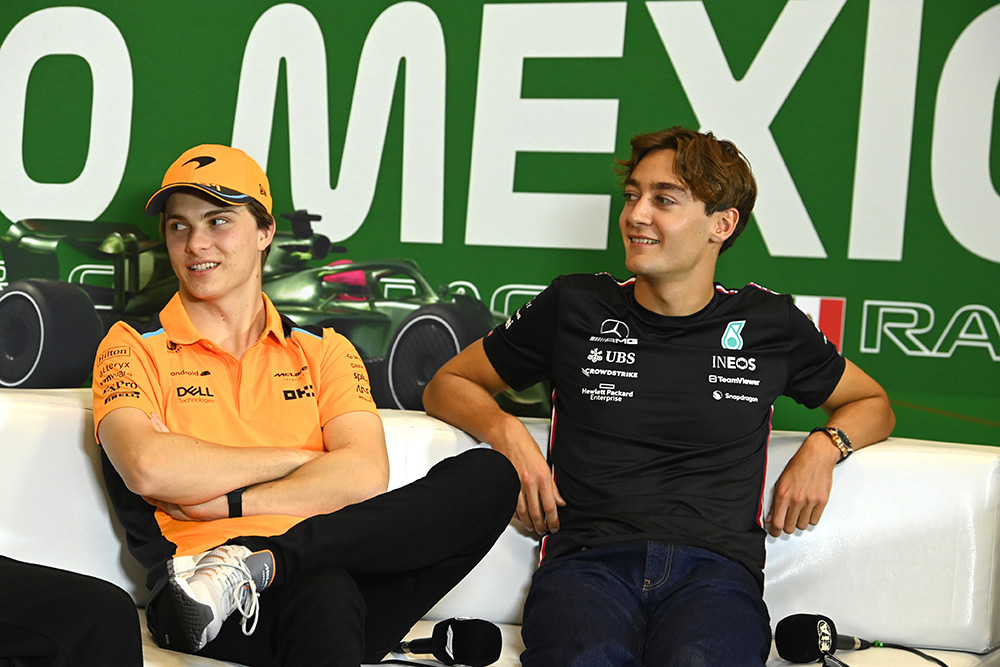 Dre: Ha, this has come up a lot at WTF1 HQ regarding just how good/ungood Russell actually is. And as I said last week with Ricciardo, man we turn sour on people fast here. Last year he gave Lewis Hamilton a genuine handful. And while he's clearly not doing that this year, I can't get there on all three names mentioned. Norris and Leclerc, I'd certainly entertain an argument. Piastri though? I think we need to pump the brakes on his hype just a bit. Fast? Hell yeah. When he manages his tyres better, then we'll talk. Rating: 3
Charley: Ahh, Mr Russell. A funny one for me, when he was in the Williams, I was certain he had what it takes to be that guy, you know? But since being at Mercedes, I'm no longer as convinced. Dre says above, "he gave Lewis a genuine handful" but how much of that is built on stats and not dreadful luck and the willingness to take one for the team by testing different set-ups to improve the car? Now, I do think George is talented, don't get me wrong. But… Lando? Beats him. Oscar? I'd say is getting there. Charles? That's for another day. Rating: 4
Hannah: Right off the bat I don't think that ALL three of those drivers listed in the hot take beat Russell. Norris yes, but I am unsure about Leclerc and Piastri yet, I need to see more of Piastri to make that call. I think that George surprised us all last year with how well he did against Lewis, and this year he hasn't quite lived up to the expectations we set him going into 2023. When he was at Williams, he was exceptional, and I don't think he has just lost the talent he showed us all a few years ago. Rating: 2
Don't forget to listen to the full episode for even more takes, and sound off in the comments if there's anything you agreed or disagreed with! See you back here next week for another HTW: Extra Heat! 🌶️