Throwback to last year, the Miami Grand Prix was a bit of a fever dream. It provided us with some of the biggest WTF moments of the season. Artificial harbours, a police escort to the podium, Pirelli football helmets and a not-so-grippy track surface.
The overall feel of the inaugural Miami race amongst those in the paddock was positive, the layout itself was well-liked, and the atmosphere just added to the craziness that is F1. Although, the track surface left much to be desired. The drivers complained of the lack of grip off-line – like driving in the wet according to Charles Leclerc – and that racing would be more tricky than expected.
As it turned out the race was solid with 45 overtakes (according to the organisers) that included a pass for the lead, but question marks remained over the quality of the circuit.
But no fear, Miami Grand Prix organisers have revealed that the track will be resurfaced (again!) in the hope it solves the issues from last season and fulfils their goal of having the best racing possible.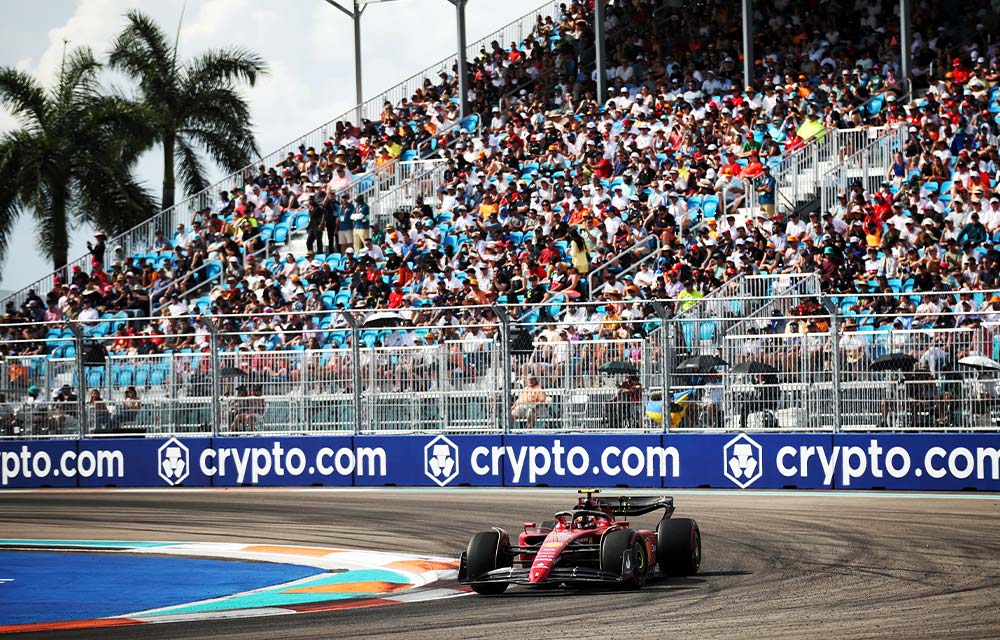 Tom Garfinkel, the man behind the Miami GP said, "we're going to be repaving the race track, try to make it as racey and have as many overtakes as possible".
He continues, "We could have just come back with the race track we had last year. The goal we set out was to have great racing, overtaking, side-by-side racing."
"There were parts of the race track where there was one line where there should have been the possibility to overtake, so we weren't happy with that. So we're going to go ahead and repave it in an effort to try and get it where the racing is better."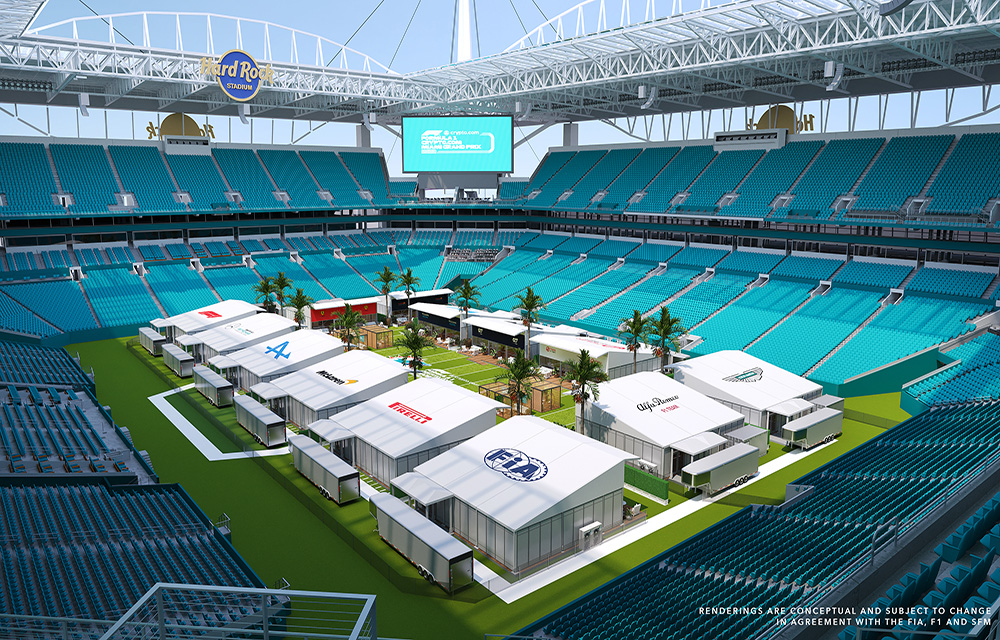 But it's not just the on-track action that's receiving attention with a brand-spanking new Paddock Club building inside the stadium!
For the first time ever, fans who buy general admission Campus Pass tickets will see the behind-the-scenes workings of an F1 Paddock with access to the 300 level of Hard Rock Stadium that will look directly into the Team Village from above. Like being a literal fly on a wall.
Garfinkel hopes that it will be the "best-in-class" for everyone to enjoy and there will also be an increased capacity for the 2023 race.
Bigger and better for 2023? We like the sound of that.
Are you looking forward to the Miami Grand Prix this season?