We were kinda hoping to be writing something completely different about the papaya team this week, along the lines of 'McLaren say SIKEEEEE as it takes a 1-2 at the Saudi Arabian GP,' but it was actually quite the opposite. 
It was a qualifying tale of two halves for McLaren, whilst Oscar Piastri shone and qualified P9, Lando Norris misjudged a corner entry in qualifying and hit the wall, causing damage that couldn't be repaired in time for a decent run.
But on Sunday, none of that mattered as Oscar picked up damage on the right side of his wing at the exit of Turn 2 and in the most bizarre coincidence, Lando hit the debris and also picked up damage.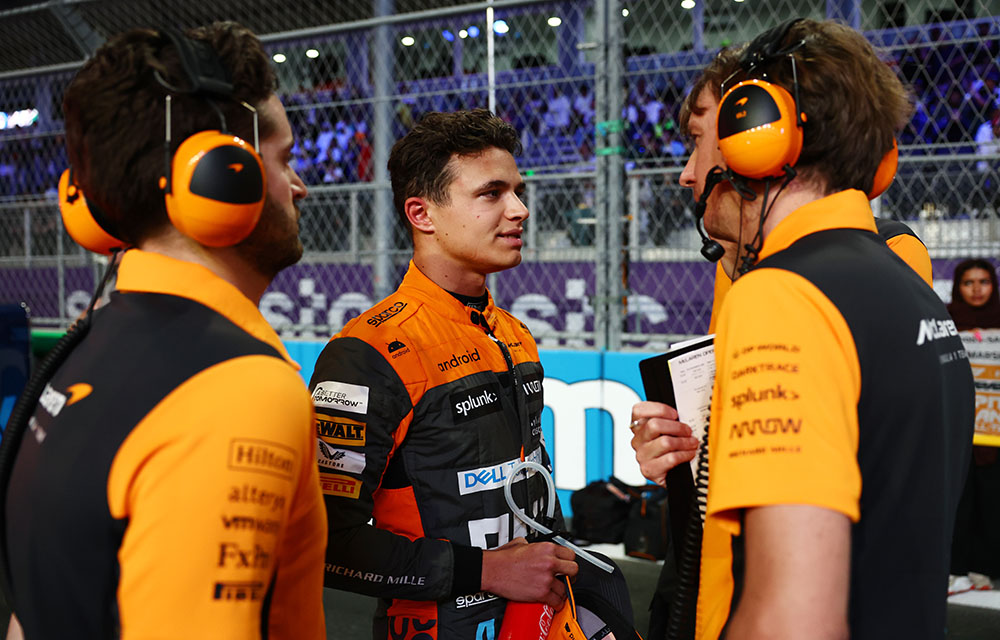 Both of them had to pit and spent the rest of the race at the back end of the field. However, even though they are currently 10th in the constructor's standings, Lando is adamant it isn't as bad as it looks 😬
"I don't think it's too different to last year in a way, a little bit better than last year, just the field is tighter, and we had more issues, more reliability problems in race one, my mistake yesterday and from Oscar's side, the incident with Gasly cost us from that side of things," Norris told media including The Race.
"It's not as bad as what it looks, I would say for sure. We're not quick, that's the honest answer, it's just closer than ever, so it makes it more punishing when things aren't going our way."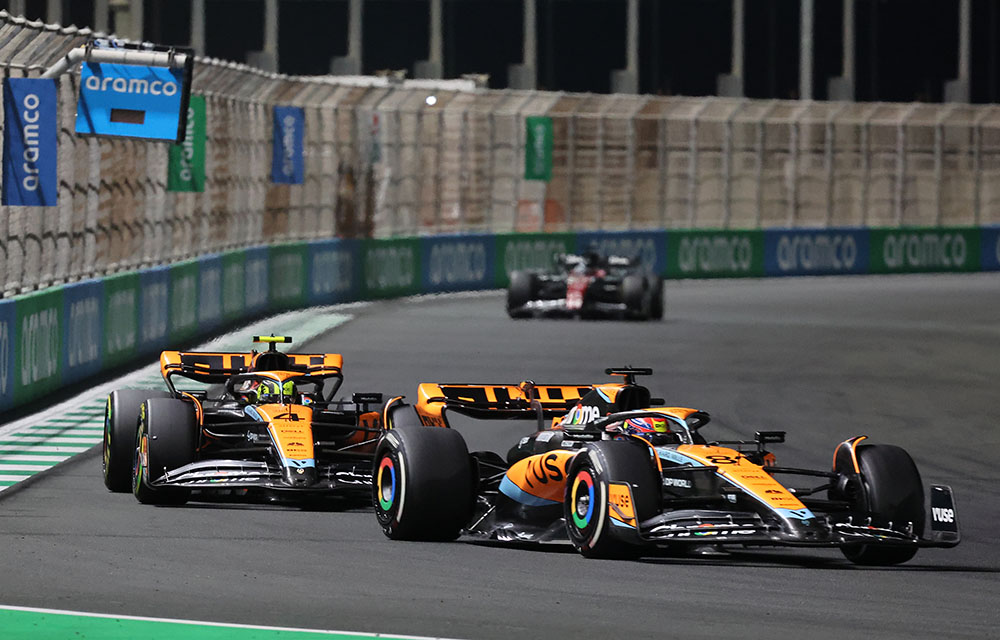 When asked if he's hoping for better in Australia, he replied: "Of course, I'm not hoping for worse!
"I don't think many things will change, we'll do what we can to make some improvements. Continuing working as hard as we are and just don't make a mistake in qualy next time and the result will be different." That would be a good start, thank you, Lando 😂
Do you think McLaren can make a comeback?