F1 can turn on its head faster than any sport in the entire world. Sochi proved that today. From lap one, Lando Norris drove brilliantly, and gradually it became more and more possible that he could actually win an F1 Grand Prix for the first time! But we know what happened next, don't we?
With only a few laps to go, a late rain shower came out of nowhere. Lando then nearly lost the lead as he went wide. He regrouped and rebuilt his gap to Lewis Hamilton behind. It was super slippery, but Lando was still in control.
But then the rain got worse and worse and worse! Sector one was dry. Sector two, though, was a lake.
It went from slick conditions to extreme wets in an instant. Many drivers with a lot more to gain had pitted for intermediate tyres. With everything to lose, Lando chose to stay out and make the most of the track position. Hamilton had pitted, but in one sector, he dramatically closed up. Lando aquaplaned into the run-off at Turn 5, and Hamilton was able to take the lead and never look back.
The moment a first #F1 win finally slipped away from Lando Norris#RussianGP pic.twitter.com/W3ofVyM6Fb

— Formula 1 (@F1) September 26, 2021
Lando managed to make it back to the pits, but he'd lost a minute to Lewis and came out in eighth. He eventually finished seventh on the road – a huge way back from what was a near-certain win.
"Yeah, I don't know where to start," said a depressed Lando to Sky Sports after the race.
"Obviously, unhappy, devastated in a way. We made the call to stay out. We stand by that call. Of course, it was wrong at the end of the day. I made the decision just as much as the team. In fact, it was more that they thought I should box, and I decided to stay out. So, it was my decision. I thought it was the way to go."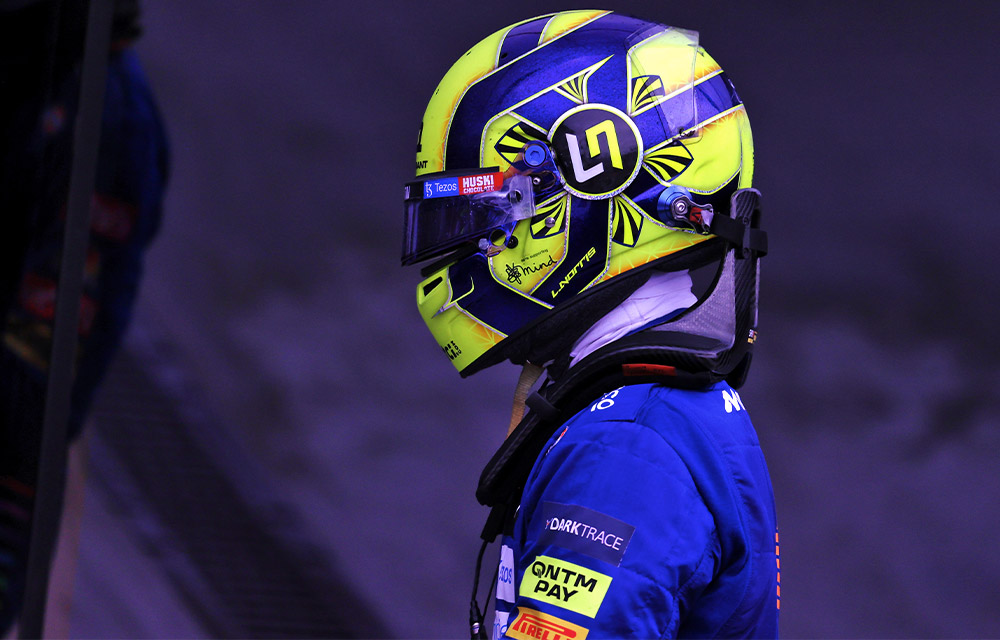 Lando led 30 laps of the 53 lap race.
Early on in the race, he overtook Carlos Sainz for the lead and pulled away. In the dry, he was able to keep Lewis out of DRS range consistently; he was driving perfectly!
"I was capable of doing it. I felt capable of [winning] for a while. [It's] just a bit of heartbreak, you know. I gave it everything I could. Even when it got tricky at the end, I made a couple of mistakes but kept Lewis behind, even started to pull away a bit!"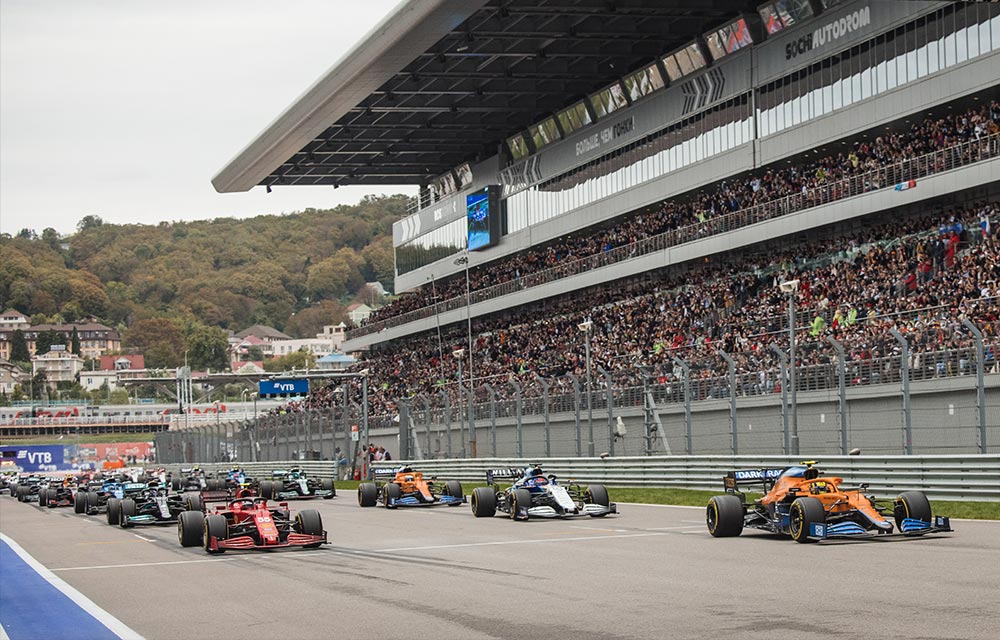 When asked by The Race if he needed clearer instruction from McLaren to pit, rather than leave it up to his observations from the cockpit, Lando answered "yes".
"From one lap to the other, the whole thing changed, the game changed completely.
"That final lap when I boxed, the slick tyre was still the tyre to be on. On that lap, they asked, 'do you want to go onto the inter?' and from the lap I just did, I didn't because the slick was easily the correct tyre.
"Of course, now that's the wrong decision. But this is my feeling I had.
"I didn't know there was going to be a lot, lot more rain. And there's no way of me knowing unless they tell me there's going to be a lot more rain, which they didn't."
Our hearts go out to you Lando. That was seriously close!