Don't you just love a throwback? Today is the 18th of October 2023, and exactly 14 years ago, Jenson Button won his first and only championship title. It's one of our favourite F1 stories, so make a cup of tea, settle down and enjoy the story that is Brawn GP. 
Led by team principal Ross Brawn, the story of Brawn's 2009 championship will always be remembered.
After the team formed as part of a management buyout of the Honda team, nobody imagined they would be contenders for the title in their first year, but against all odds and expectations – including their own – the car was incredible. Jenson won six of the first seven races!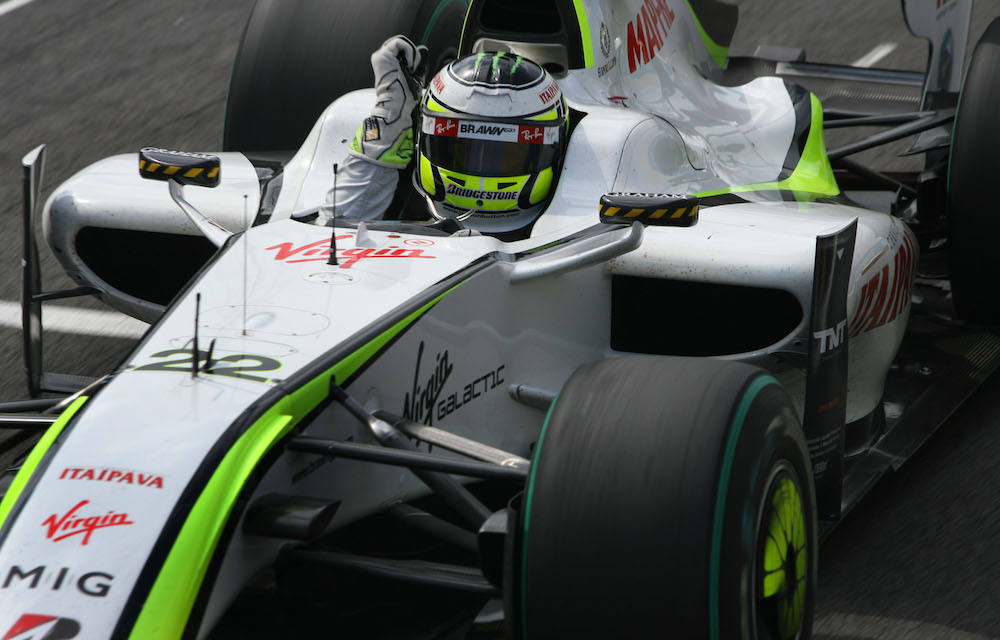 However, he didn't win again that season, and the threat of other teams developing their cars in the hope of knocking Brawn off their pedestal added to the unfamiliar pressure of leading the championship for both driver and team.
Red Bull very quickly started to catch up, particularly in the second half of the season, with Sebastian Vettel and Button's own teammate, Rubens Barrichello, being Jenson's biggest challenger.
Fortunately, with a string of consistent point-scoring races, Jenson and Brawn GP secured the drivers' championship and constructors' championship titles, respectively, at the Brazilian GP – the penultimate race of the season.
But it wasn't the easiest of rides – a wet qualifying saw Jenson line up way further down the grid than he wanted, with one of his rivals starting on pole. A fantastic drive through the field from 14th to fifth and a puncture for Rubens meant the title was secured!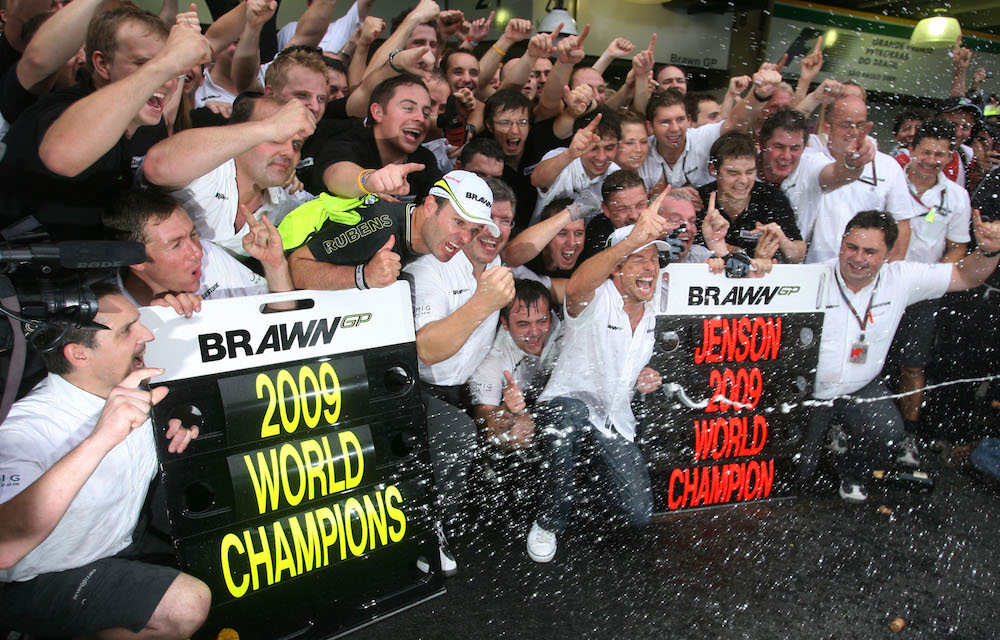 "I'M WORLD CHAMPION, BABY!" he screamed after the race.
Brawn became the first team to win the championship in their debut season…and only season as Brawn sold the team to Mercedes for the 2010 season – which, in some ways, makes this story even more magnificent.
Jenson, as we know, moved to McLaren, where he finished his racing career and is now a Sky Sports F1 pundit, a Williams senior advisor, and is searching for a full-time sportscar drive for 2024.
We can't wait to relive it all again with the Brawn GP documentary!