Ever since I was a kid, my extreme competitiveness has driven me to do some pretty stupid things. Cliff jumping and cheating in the year six egg and spoon race probably tops the list. More than anything, extreme competitiveness tends to cause a lot of friction between you and other very competitive people. 
Unless you're Sebastian Vettel and Mick Schumacher.
Outside the odd few, F1 is mostly filled with crazy people with big egos. Naturally, these people tend to butt heads causing quite a few incidents on track and the use of some pretty colourful language off it (not mentioning any names…)
In such a high-stakes environment, it's very easy for drivers to become jealous or resentful of each other, especially if they're in a Mercedes and a Red Bull. So, for Vettel and Schumacher to have a genuine father-son-like friendship is a small miracle.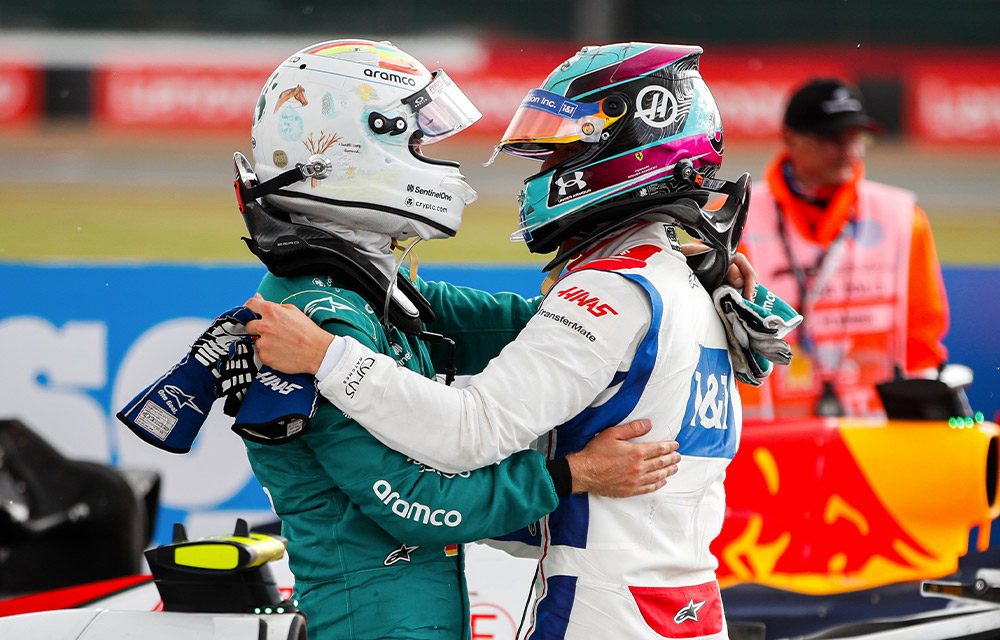 Sure, I know most of the paddock would consider each other good friends but probably more in the way you're 'friends' with the HR guys you have lunch with on Thursdays. Yeah, they're fun to hang out with, but would you take them on holiday to Cancun with you? No, probably not…
It's also pretty rare that an F1 world champion would take any young rookie under his wing, but Mick isn't an ordinary rookie. Michael Schumacher was a massive part of Vettel's junior and F1 career, even helping him to a world title in 2012 when he let Seb's Red Bull pass him during the final round in Brazil.
So, it seems only right that Vettel does the same for Mick, although this Schumacher isn't close to an F1 title just yet!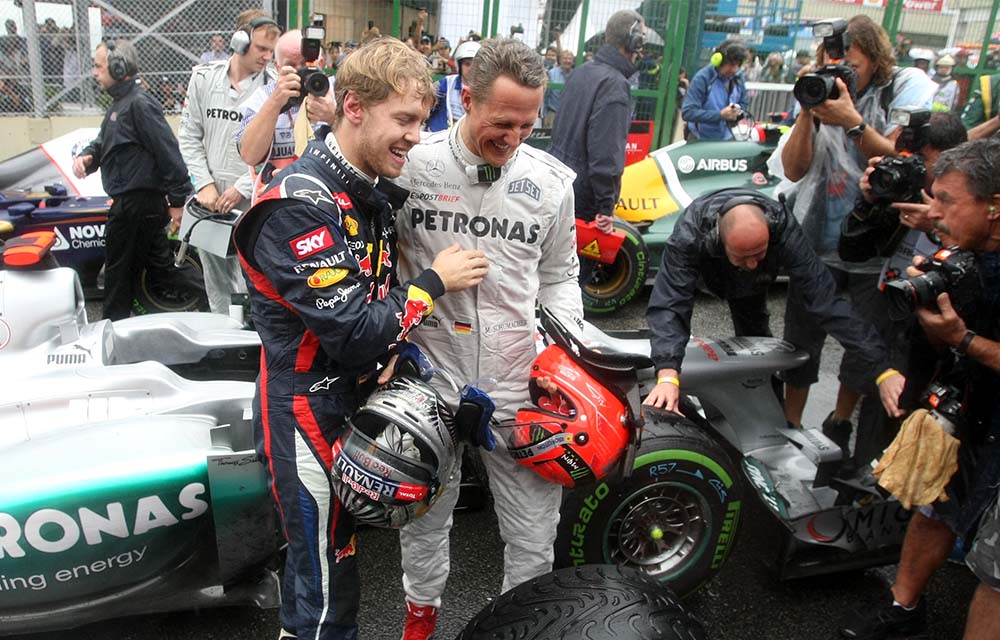 Vettel even cheered like a proud dad from the sidelines at the British Grand Prix as Schumacher battled Max Verstappen to finish 8th and collect his first F1 points.
Things did look a bit shaky for the duo in Miami when Mick yeeted his Haas into the side of Vettel's Aston Martin, but like all BFFs, they got over it pretty quickly.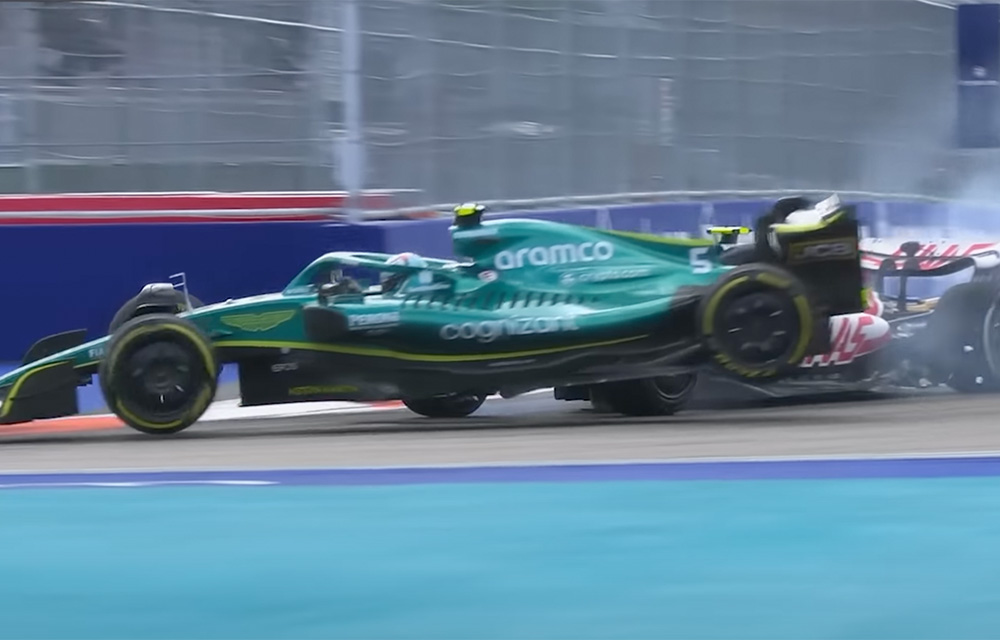 Friendships like Seb and Mick, or SMick as they've been called (don't worry we're workshopping a new one), don't come around very often in any sport – especially when they're not even teammates!
Obviously, we've had other pretty good F1 friendships like Norris and Sainz or even Verstappen and Ricciardo, but come on, SchMettel is just a different level (any better? 🤣)
Don't get me wrong, I love a good sporting rivalry as much as the next guy, but whenever you see a proper friendship blossom and rise above whatever happens on the track, it's pretty refreshing.
Let's just hope Netflix and Drive to Survive don't try and spin it into F1's next great tale of betrayal.