It's official, Mattia Binotto has resigned as Team Principal at Ferrari. But will the Scuderia be any better off with a new boss?
We asked our WTF1 Podcast trio Matt, Tommy and Katy to share their thoughts on whether the news will help Ferrari in the long run.
MATT'S OPINION
I don't think Binotto was ever truly cut out to be a team principal personally. He seemed to really lack that cutting edge that the likes of Toto Wolff and Christian Horner have, and when you're in charge of a legendary team like Ferrari, you need to have it.
The person heavily rumoured to replace Binotto is Alfa Romeo team principal, Frederic Vasseur.
If you're a Charles Leclerc fan (like me), you'll be very pleased to hear that this may happen because he was the man who ran Leclerc in karting, GP3 and in his rookie season in F1. He absolutely knows and respects what Leclerc can bring to the table. There wouldn't be any finger wagging in his face, that's for sure. I personally can see Vasseur fitting in very well at the Scuderia and definitely think it's time for a new face in town to potentially lead Ferrari to the success it well and truly deserves.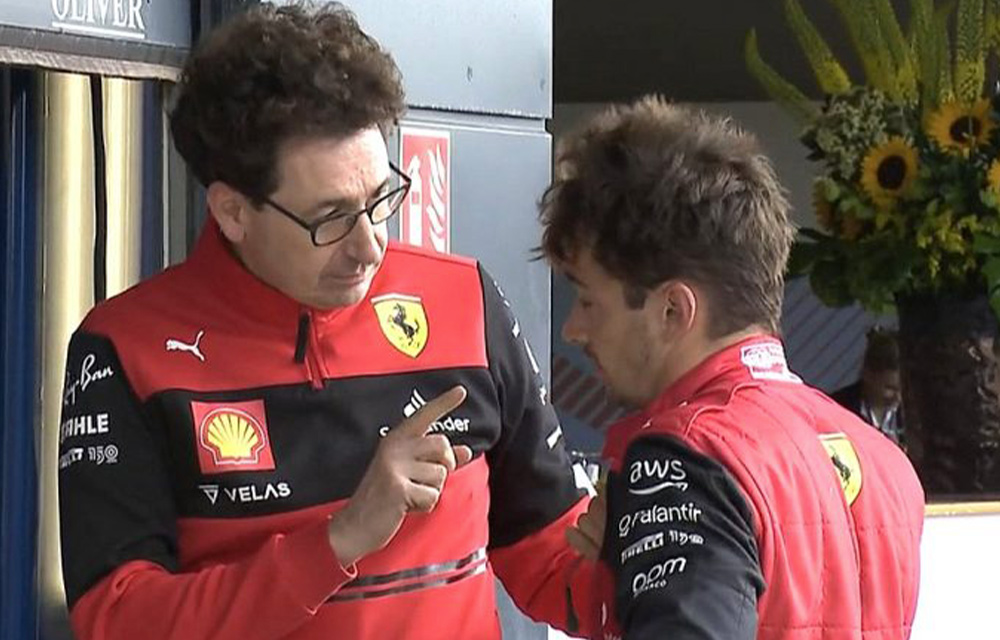 KATY'S OPINION
There's no denying that Binotto brought a much more relaxed atmosphere to the Ferrari team than previous years. However, sometimes that softer management approach came across as though the team weren't too bothered  by some of their huge mistakes and blunders over the 2022 season.
With two extremely gifted drivers and a potentially championship winning car, I think Ferrari need more than a change at the top. Perhaps a total restructure of the team is needed, as well as poaching talent from elsewhere rather than promoting up.
TOMMY'S OPINION
While I don't think Binotto is necessarily the right person to lead Ferrari, I do wonder if their problems are bigger than just the Team Principal.
It seems like no matter who is in charge of Ferrari the team continue to fall short, which makes me believe there's a deeper problem than Binotto, who has helped the team return to the front of the pack, even if they've made some spectacularly bad decisions and strategies this year!
Do you think Ferrari will improve without Binotto? Let us know in the comments.