Coming into this weekend, everyone has been talking about Sergio Perez. The Red Bull driver has taken part in plenty of races around the Mexico City circuit, but there's no denying that this year is the best opportunity in his F1 career so far to win in front of his home crowd.
Although his performances have been somewhat unpredictable over the season, he's on a strong run of results, and Red Bull are often very competitive around this track.
Now, before you start arguing in the comments, we're not saying that Sergio Perez has this win in the bag. Not at all.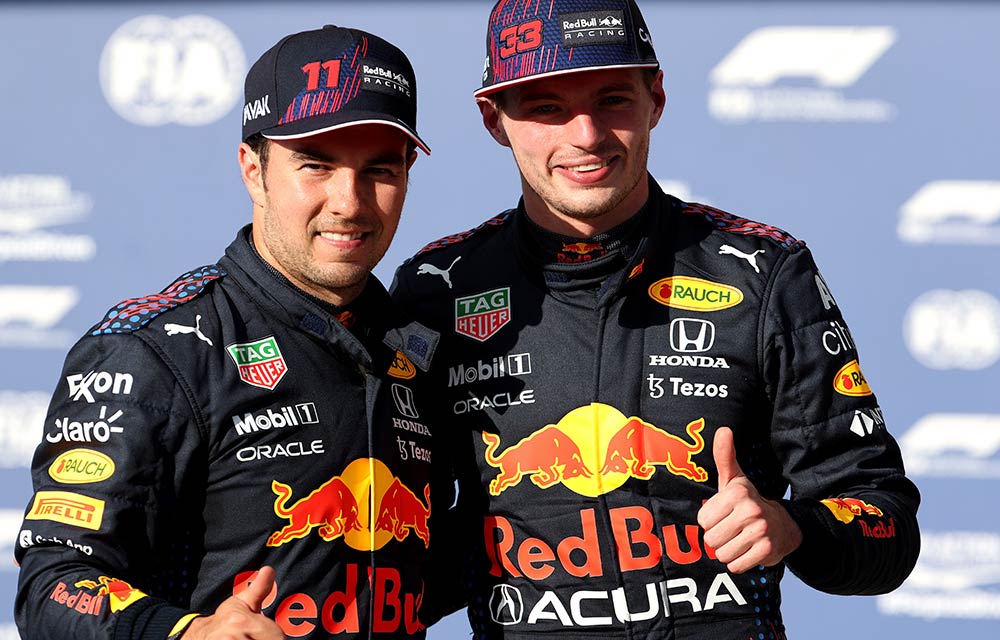 His teammate is championship contender Max Verstappen, who also happens to be a two-time winner around the Autodromo Hermanos Rodriguez. Verstappen also got pole here in 2019 but was handed a three-place grid drop for failing to slow for yellow flags. Things went from bad to worse in the race, and he ended up finishing sixth.
For Checo, his best result in Mexico is seventh, which he picked up in 2019.
However, plenty of the media have been asking Sergio what would happen if he found himself leading the Mexican Grand Prix as part of a Red Bull 1-2.
¡Gracias por tanto cariño!
Un día que me llevo conmigo para siempre.
¡Hoy hicimos historia!
¡Qué día! 3-11-21 🇲🇽#redbullshowruncdmx

Thanks for so much love!
A day that will stay with me forever.
Today we made history!
What a day!!! pic.twitter.com/baNZJjze3C

— Sergio Pérez (@SChecoPerez) November 3, 2021
"I think it will be a great problem to have from my side," he replied.
"It always depends on the situation because most of the decisions are normally taken during the race, during the heat of the event, so I think that depending on the circumstances, we'll see. But I'm pretty sure the whole team, Red Bull, everyone, wants me to win this weekend.
"I think everyone is so enthusiastic, everyone at my team, the crowd – it's a very special venue for us. We'll see through the race, but I'm pretty sure that everyone in this team… if there's a race they want me to win, it's this one. So I'm sure I'll have full support from everyone in my team."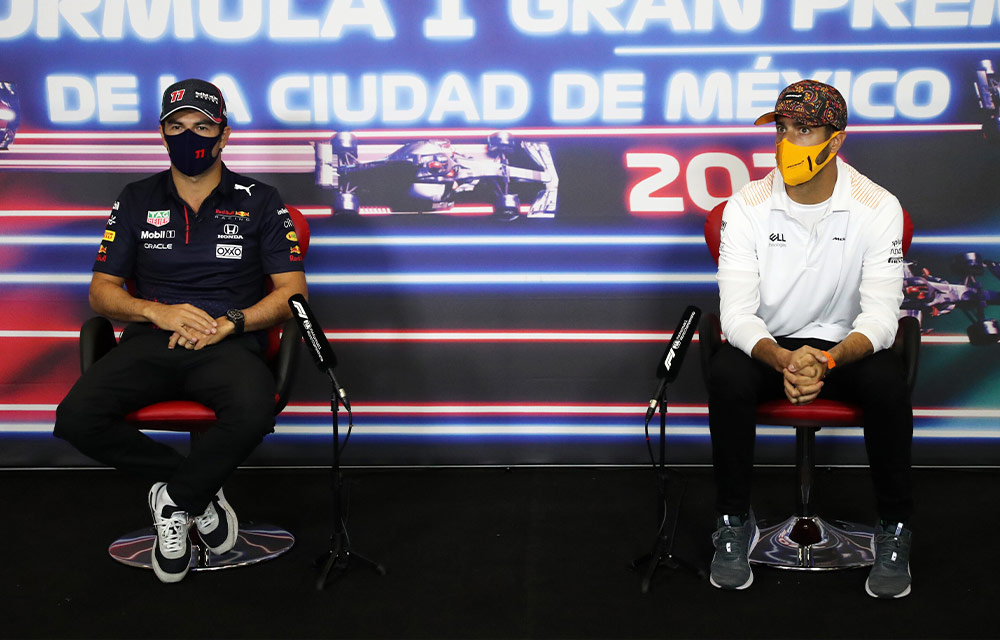 Perez was joined in the press conference by McLaren's Daniel Ricciardo, who said he wouldn't give up a home win to help out a teammate.
"Right now, my answer is no. I would not.
"If it was the last race of the season and that position swap literally meant the world title or not, then maybe that's a more complex decision-making process. But a home win, that's the thing that you dream of as a kid. And if obviously, you've earned it on track, then I feel like it should be yours for the taking."
Would you give up a home victory to let your teammate win?